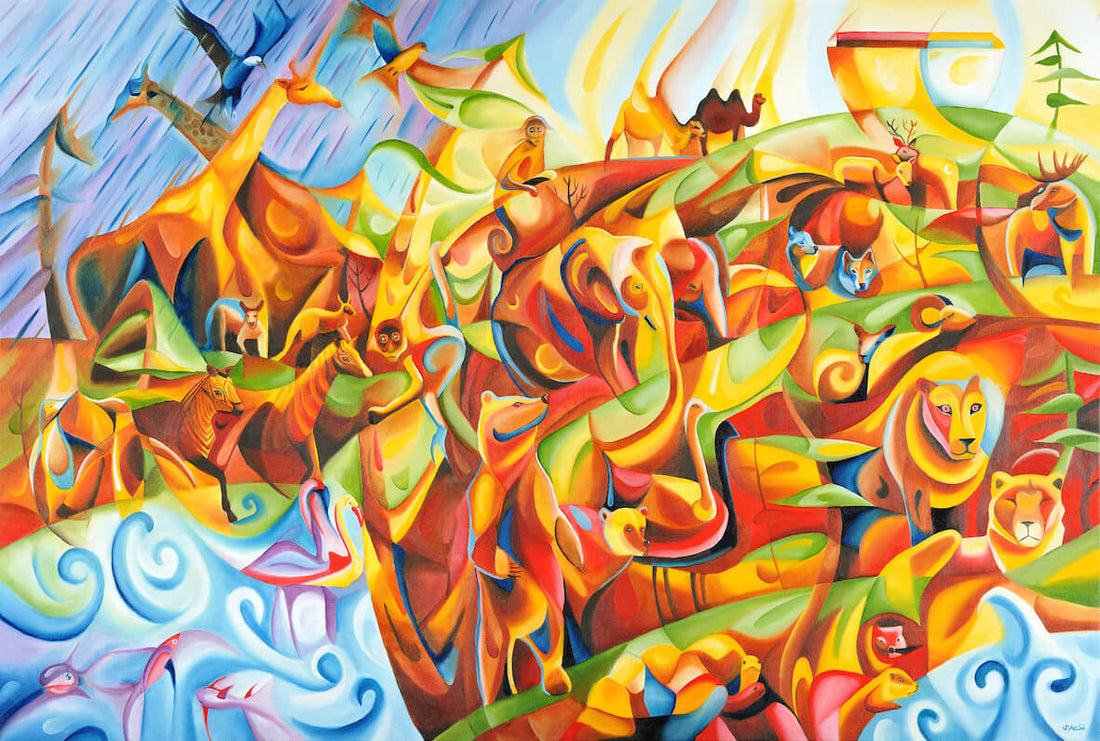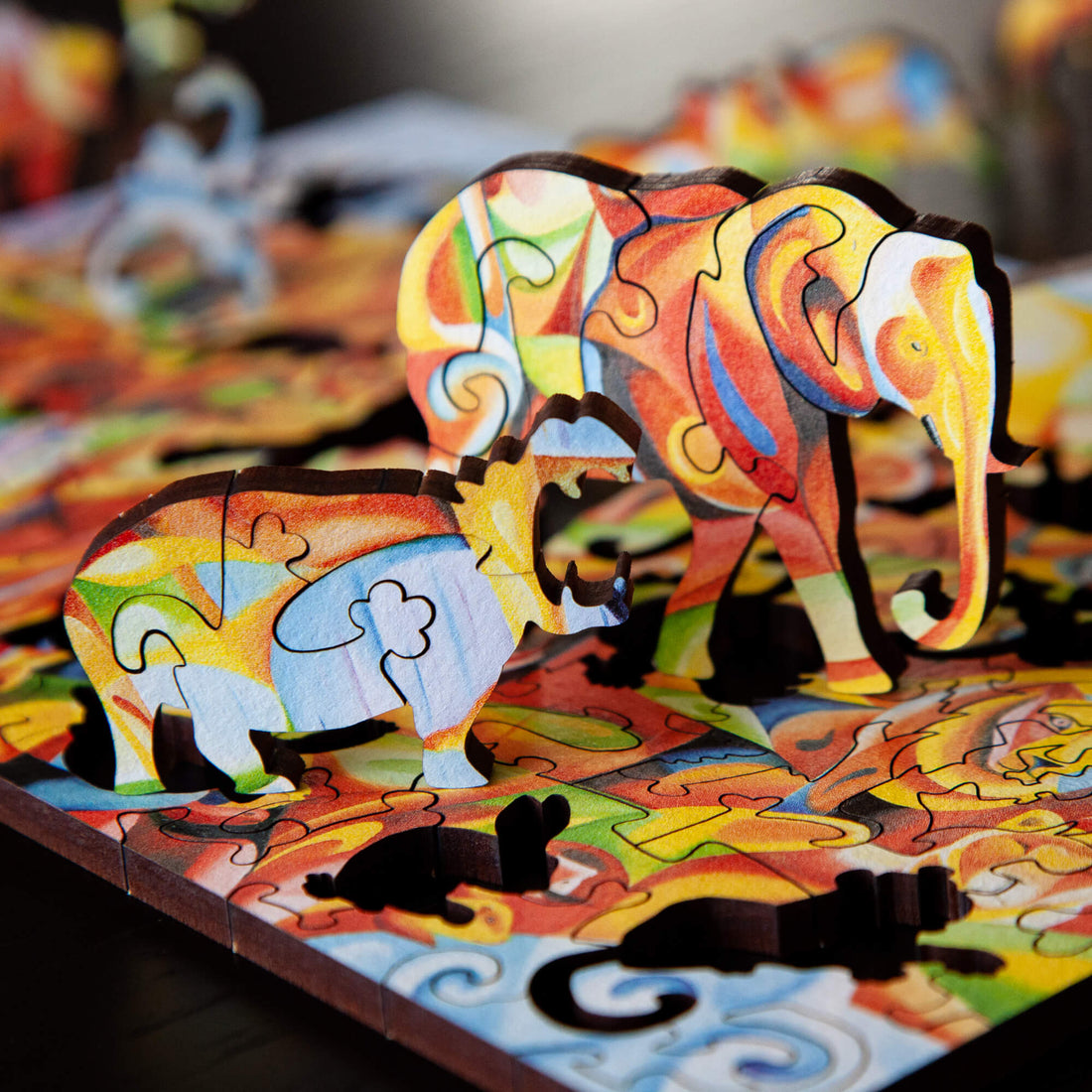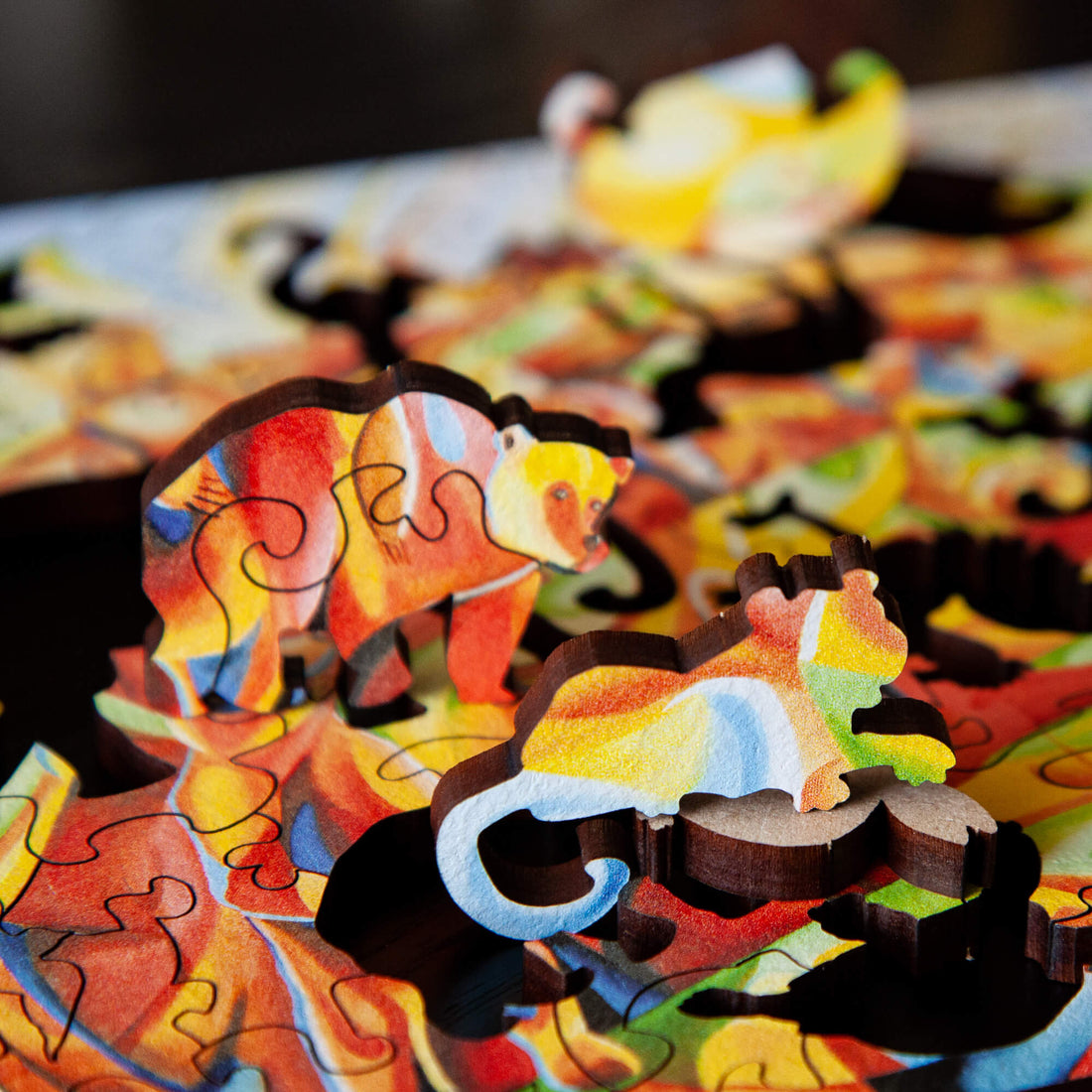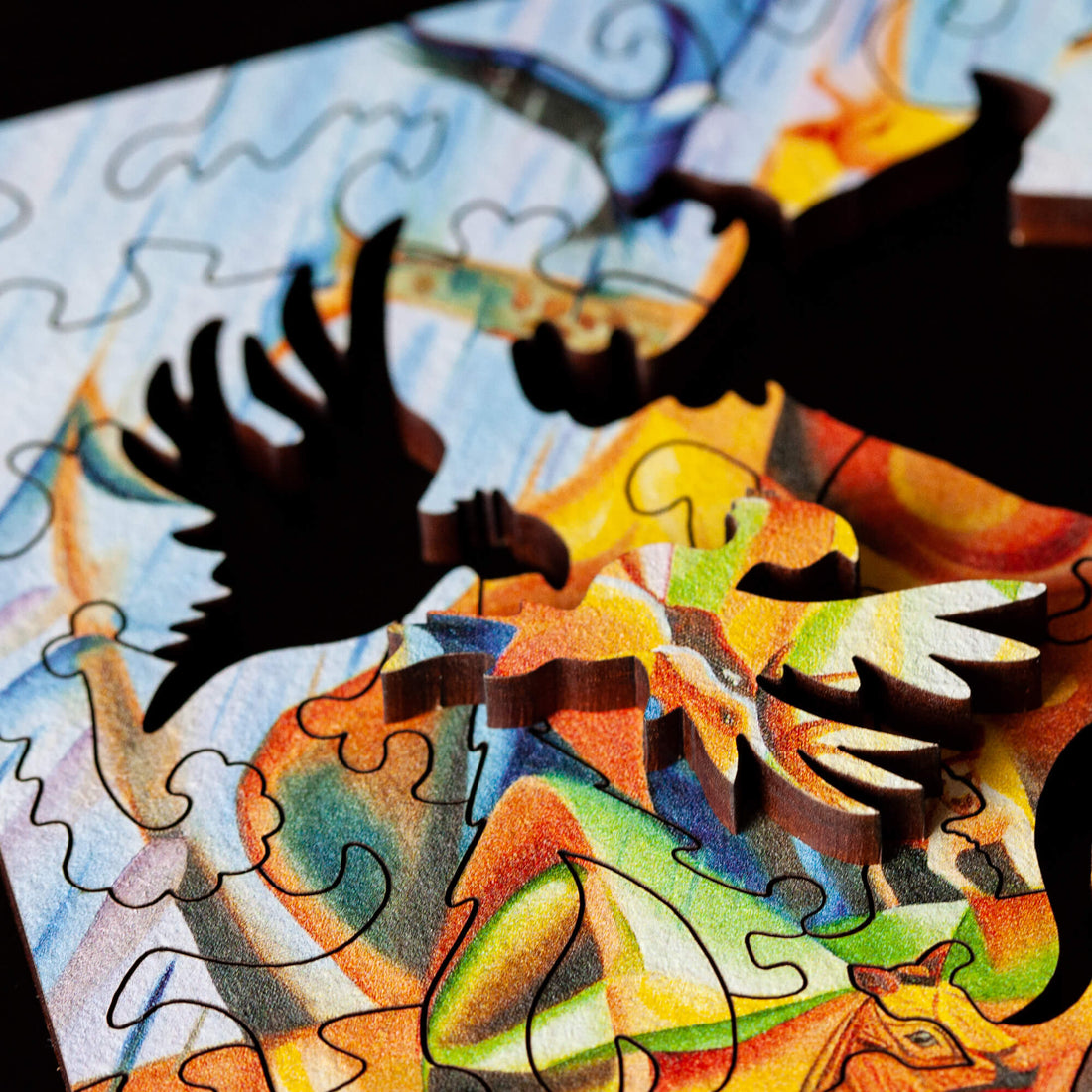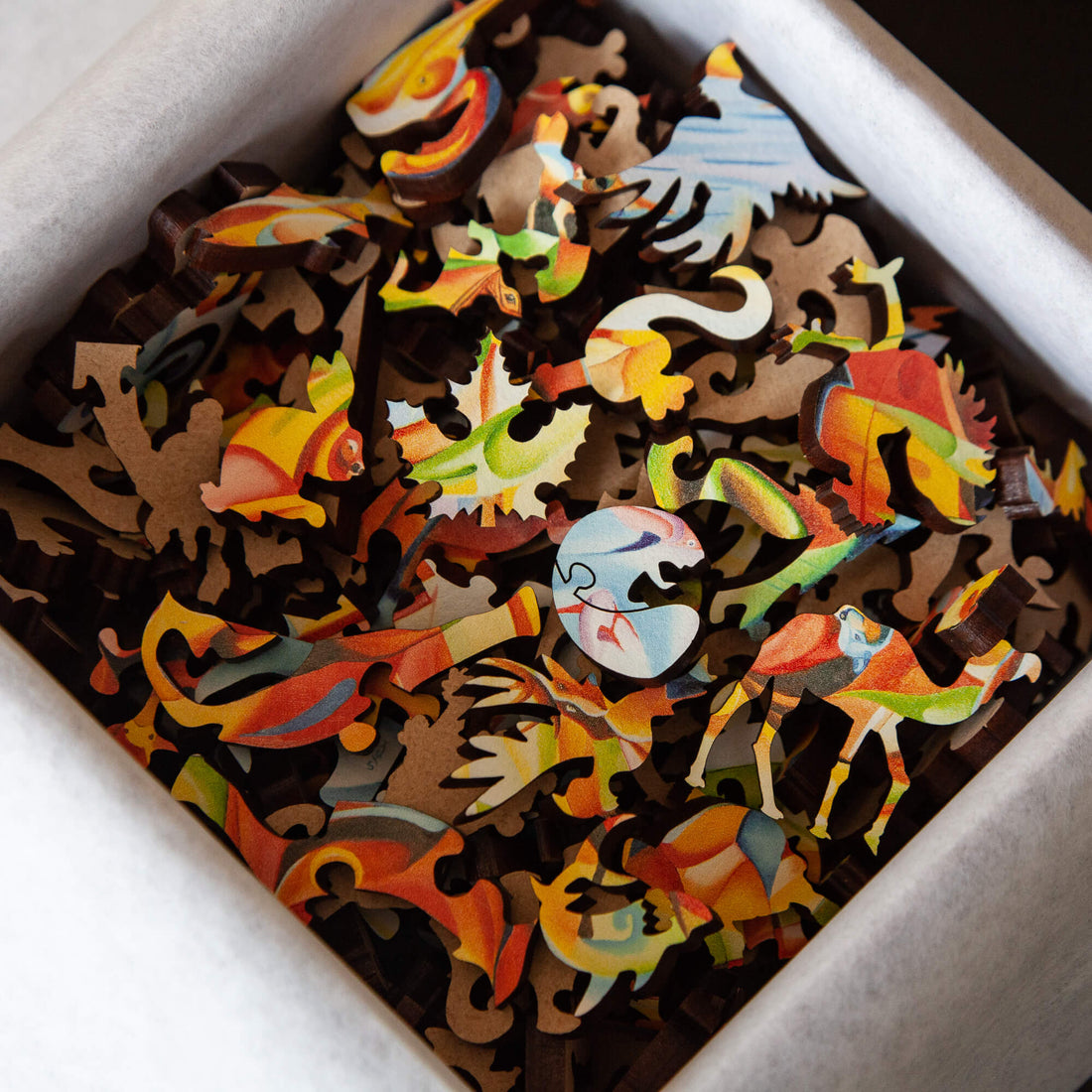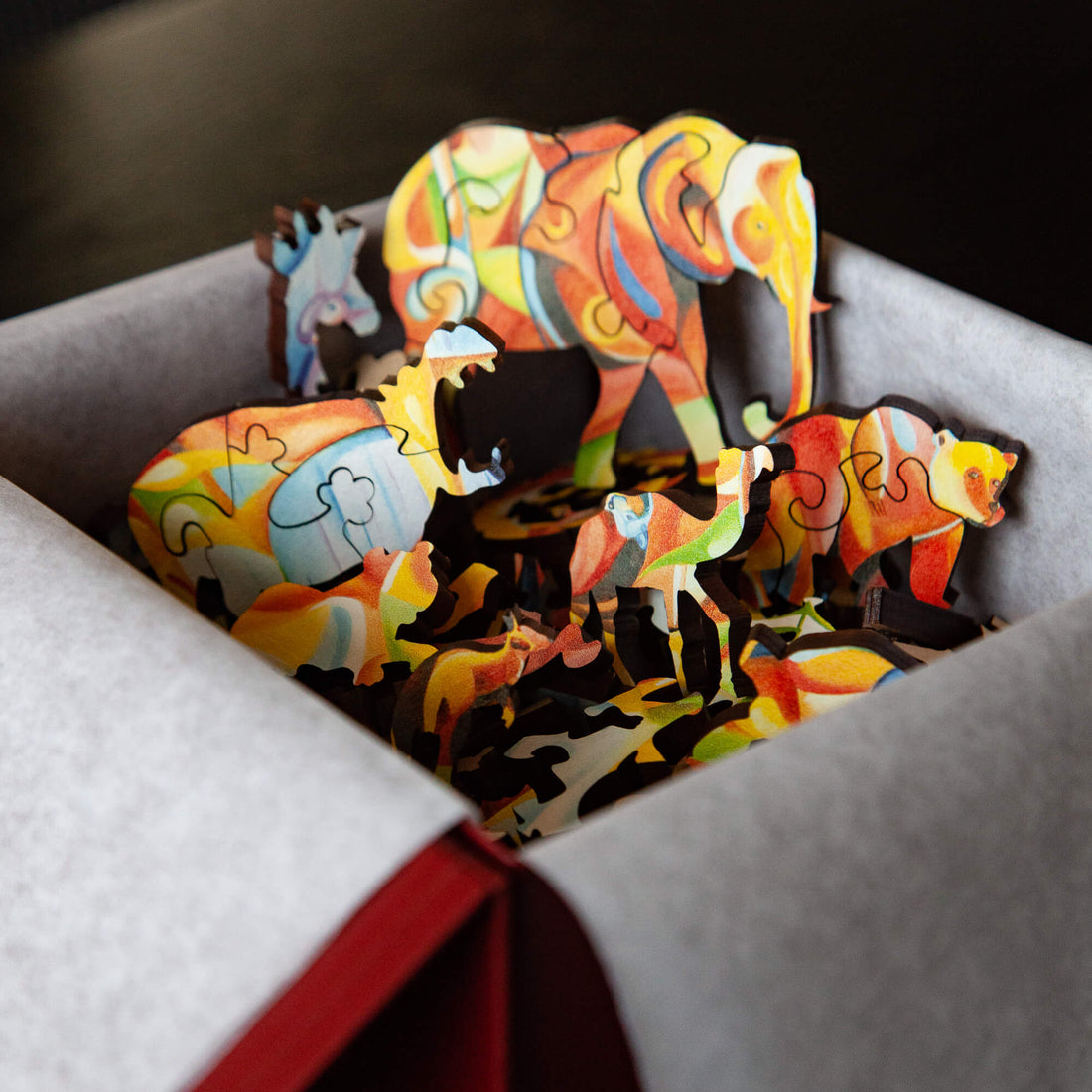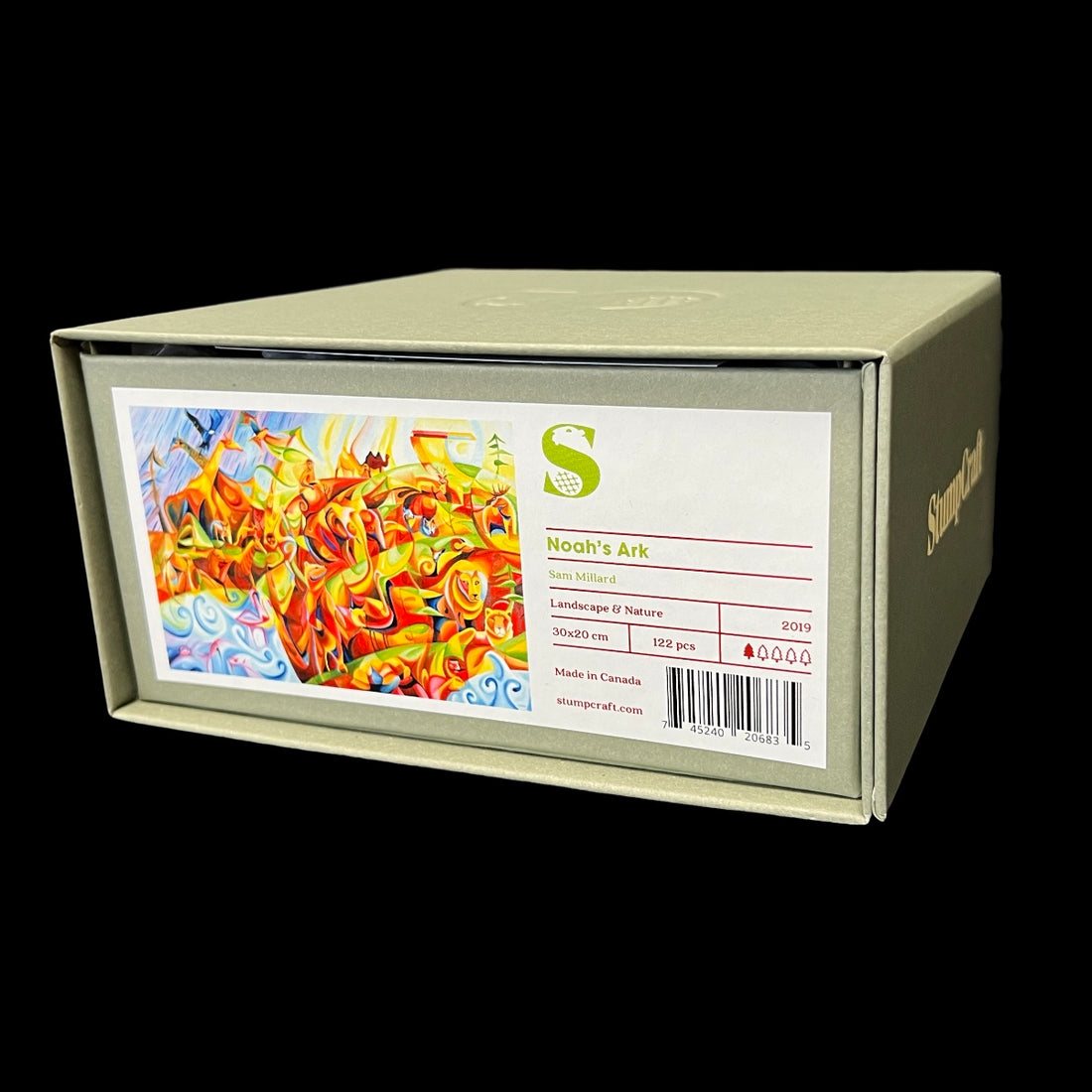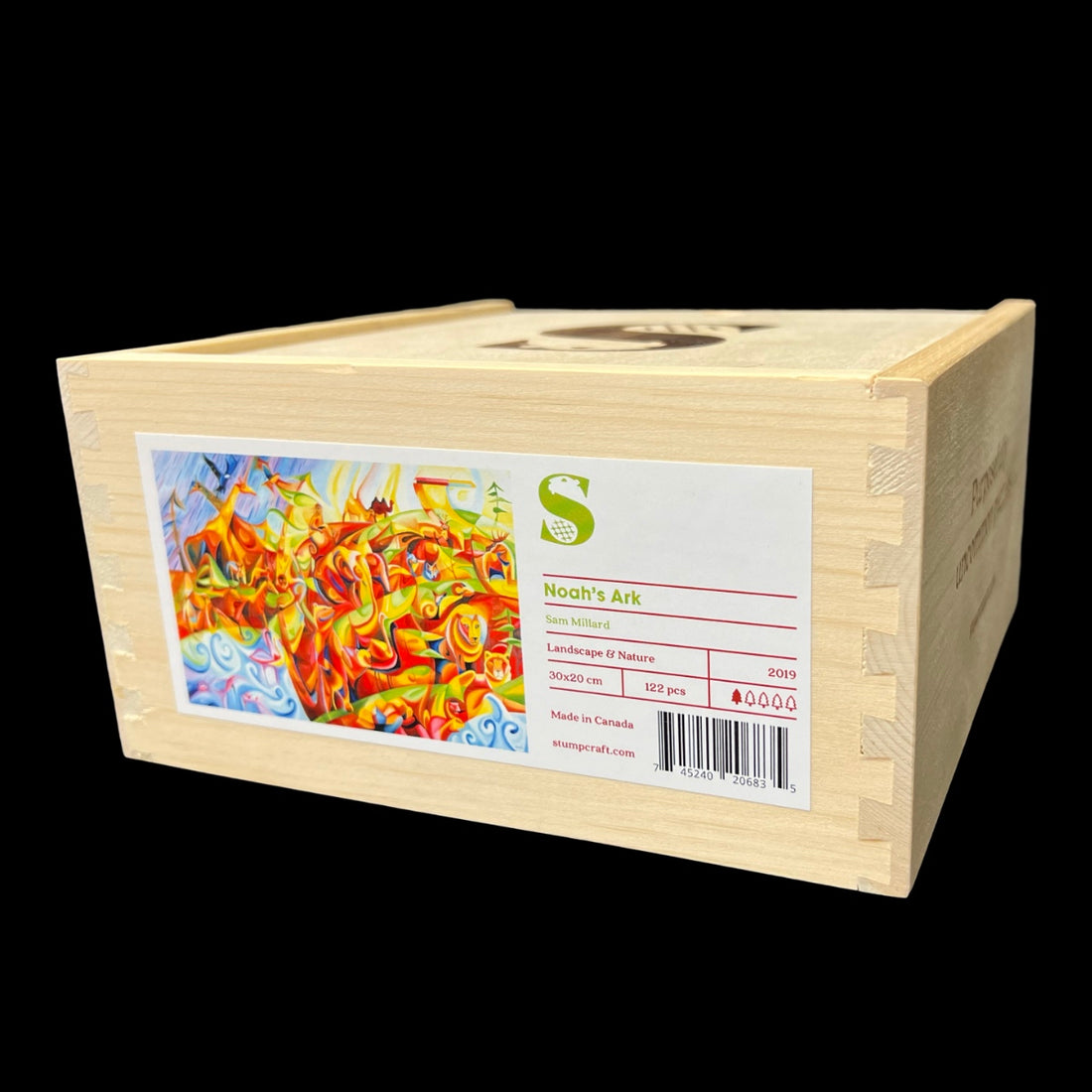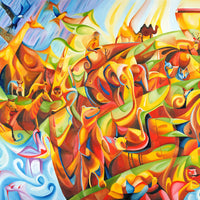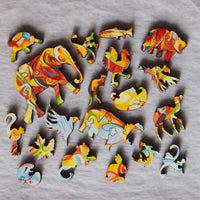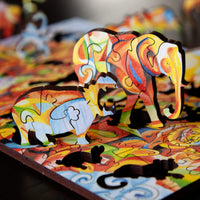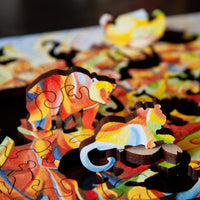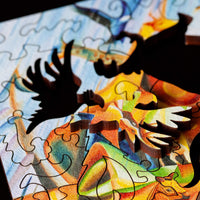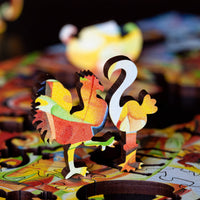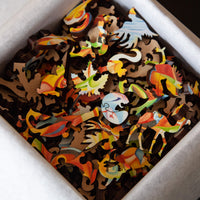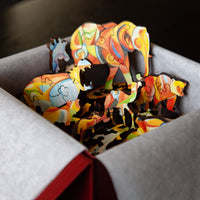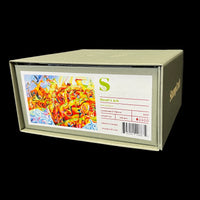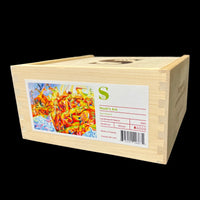 Noah's Ark by Sam Millard
Artist: Sam Millard
Puzzle Designer: Jasen Robillard
Dimensions: 20 cm x 30 cm
Piece Count: 122
Difficulty: 1 out of 5
After meeting Sam at the 2018 Art & Craft Market in Calgary, we agreed to work together on a smallish, budget-friendly "snack" or "teaser" puzzle that would appeal to kids of all ages. The result is a fun, quick diversion that highlights the hidden geometry and animals that often populate Sam's eye-catching abstract landscapes. You'll have fun finding many hidden creatures in the puzzle and the art!
Sam works from her home studio in Kimberley, BC. To see more of Sam's art, make sure you visit her website at How Original Art.
Read more about this design at our Deep Dive Design Blog.
Made in Canada.