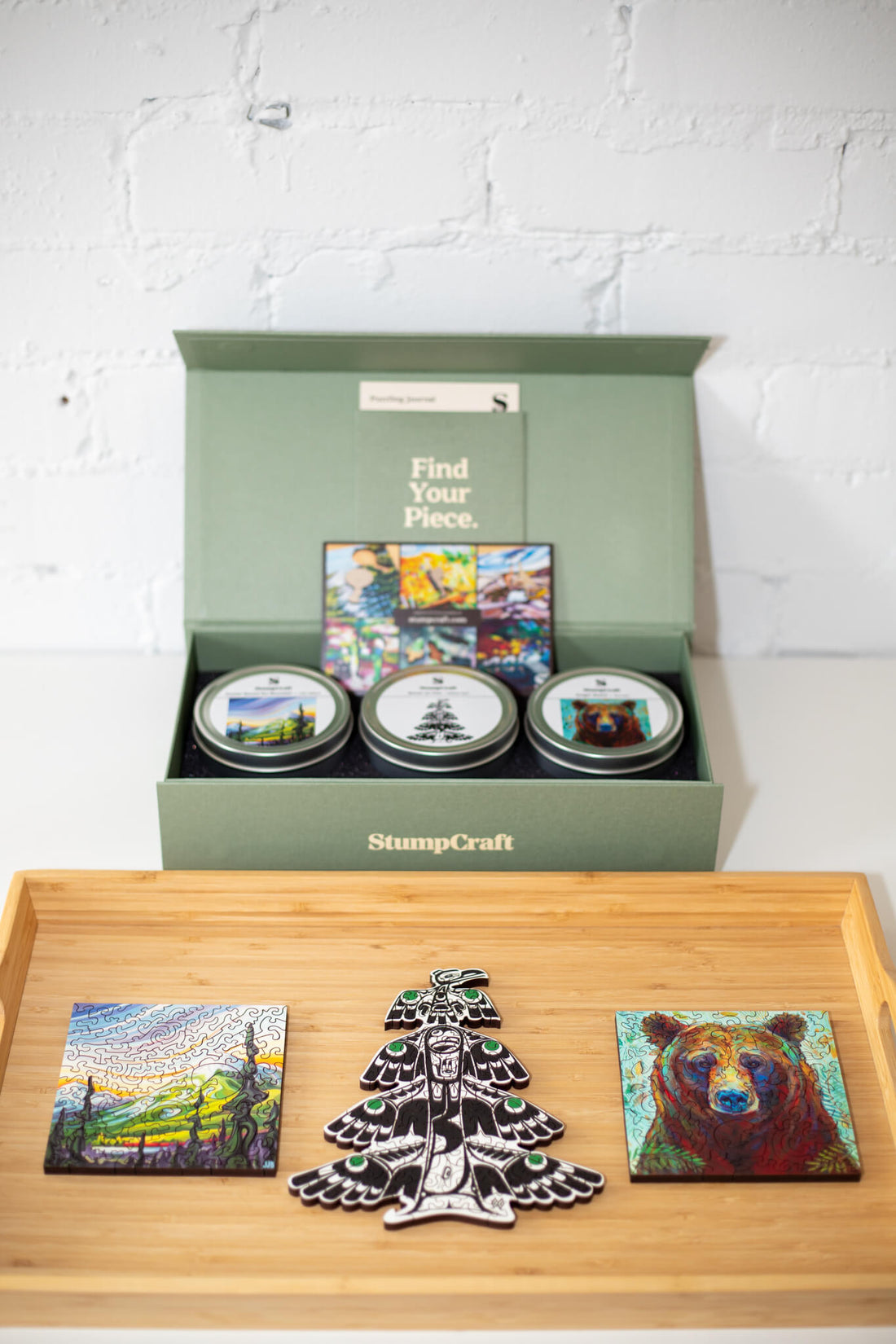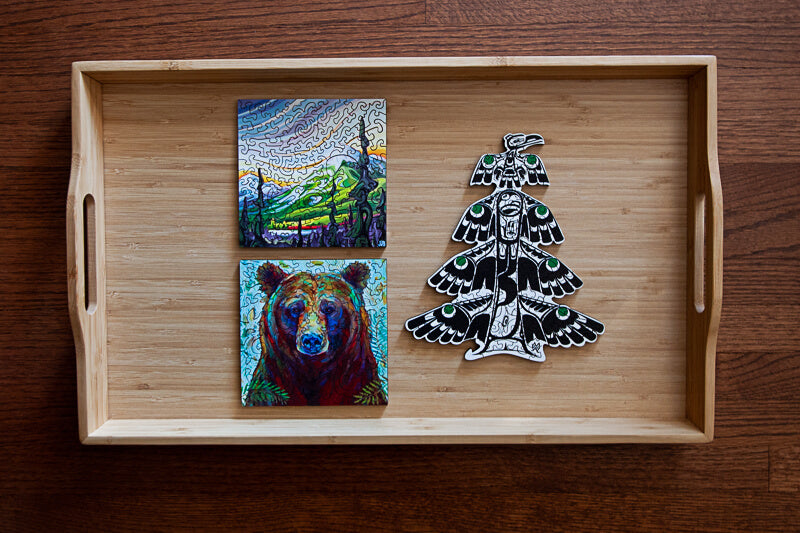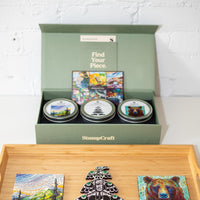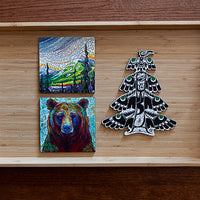 2022 1st Flight of Mini Puzzles
We're fond of beer, spirit, burger slider flights so why not a puzzle flight!?

Grab three of our 2022 mini puzzles and get a bite size taster of what StumpCraft has to offer. Awesome for hospitality gifts, puzzling on flights or road trips, corporate gifting or breaks in your lunch room with coworkers.
This flight contains three mini puzzles,
Raven on Tree by William Flett - 65 pcs, 3 out of 5
Knight Watch by Kari Lehr - 57 pcs, 1 out of 5
Comin' Round the Mountain by Julie deBoer - 73 pcs, 2 out of 5
Packaged in three circular tins inside our large cardboard box.

Made in Canada.