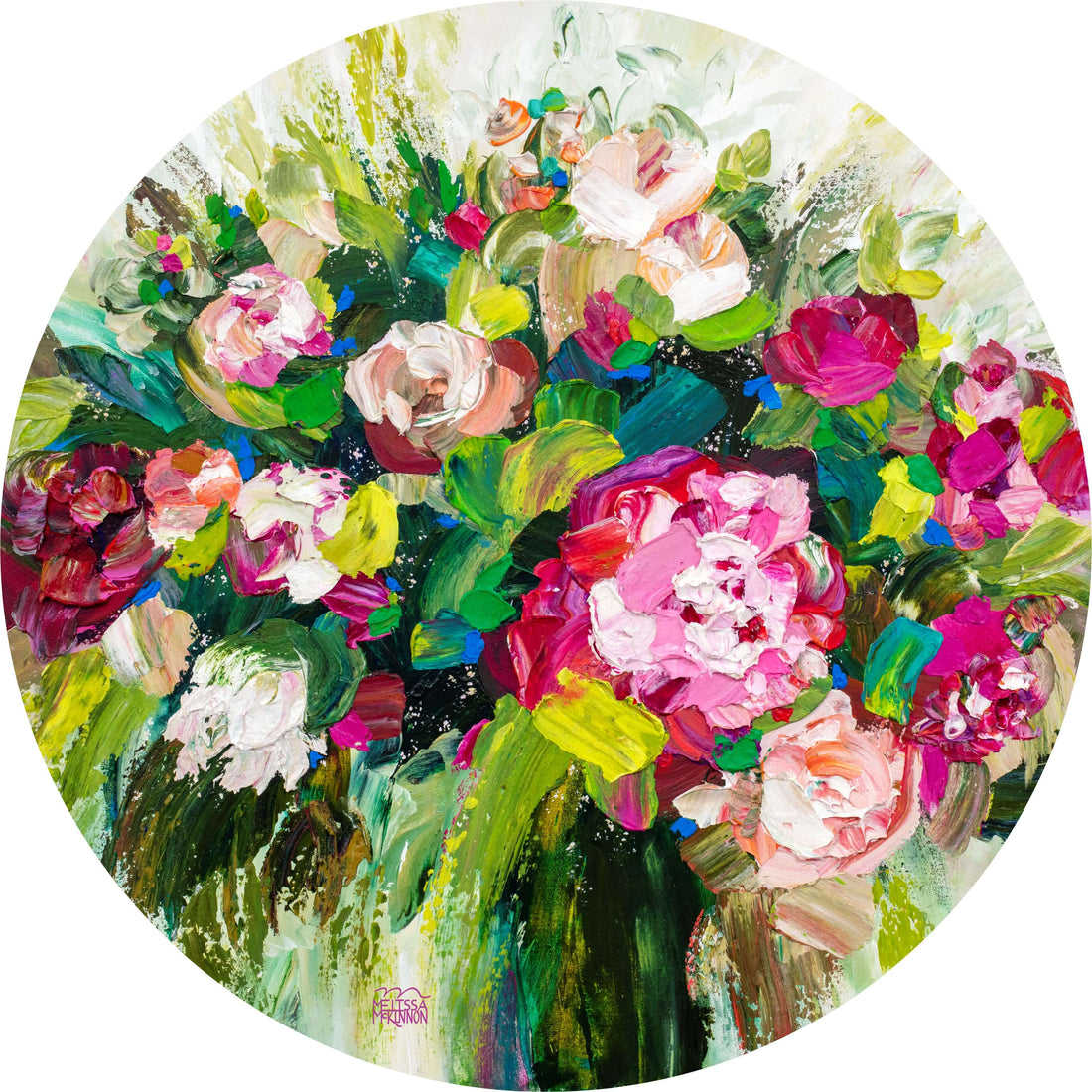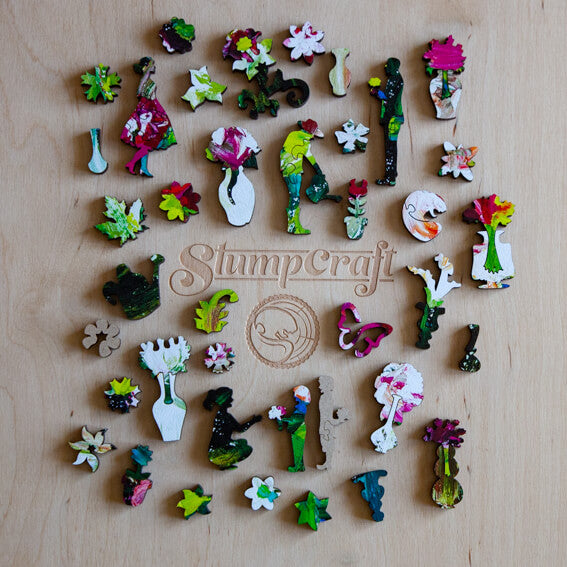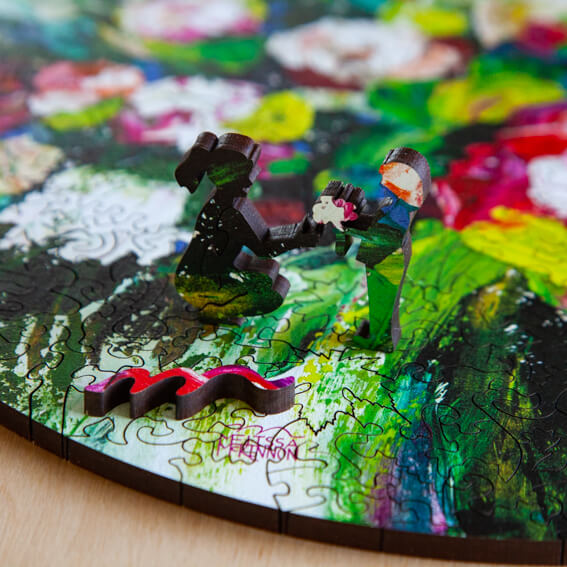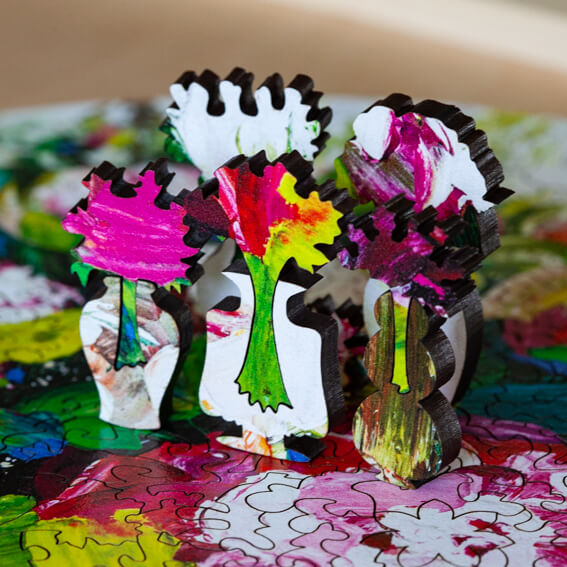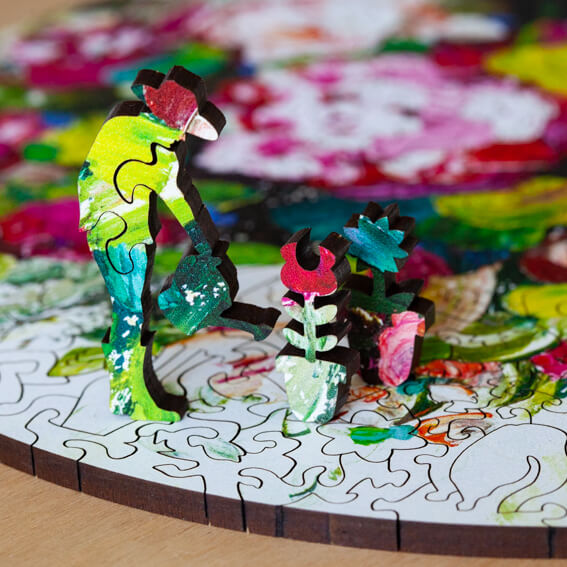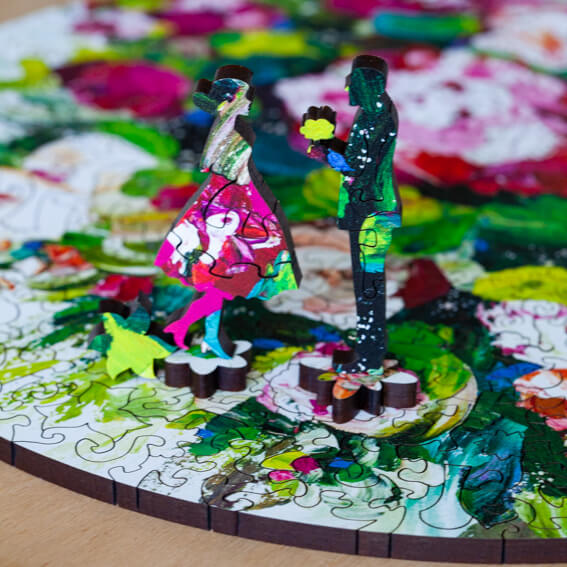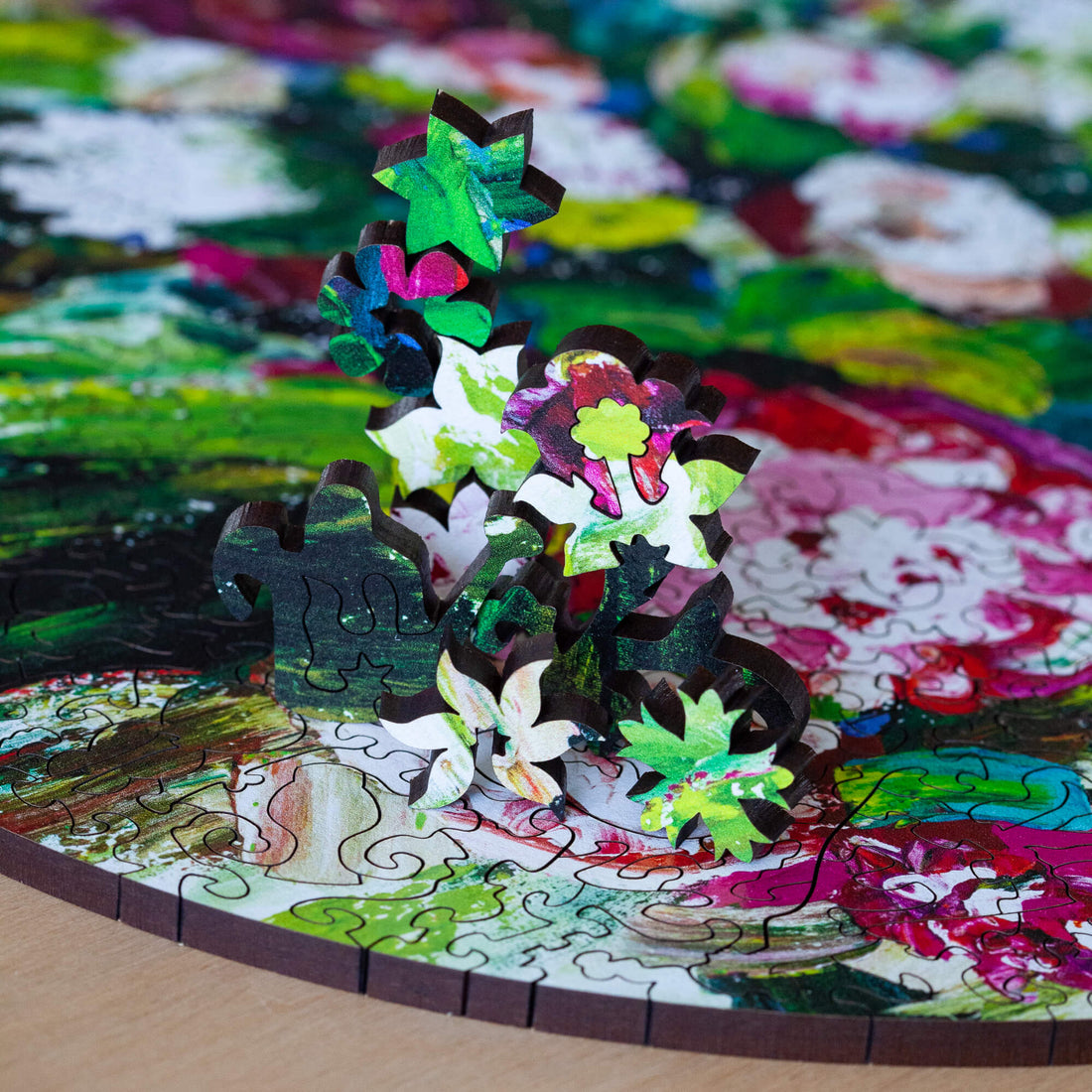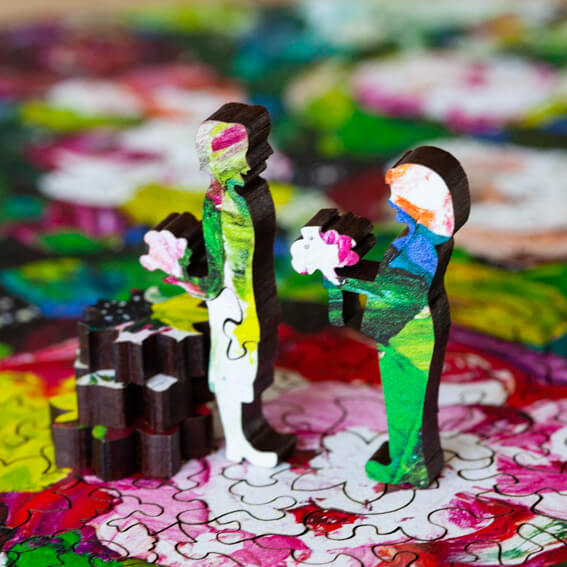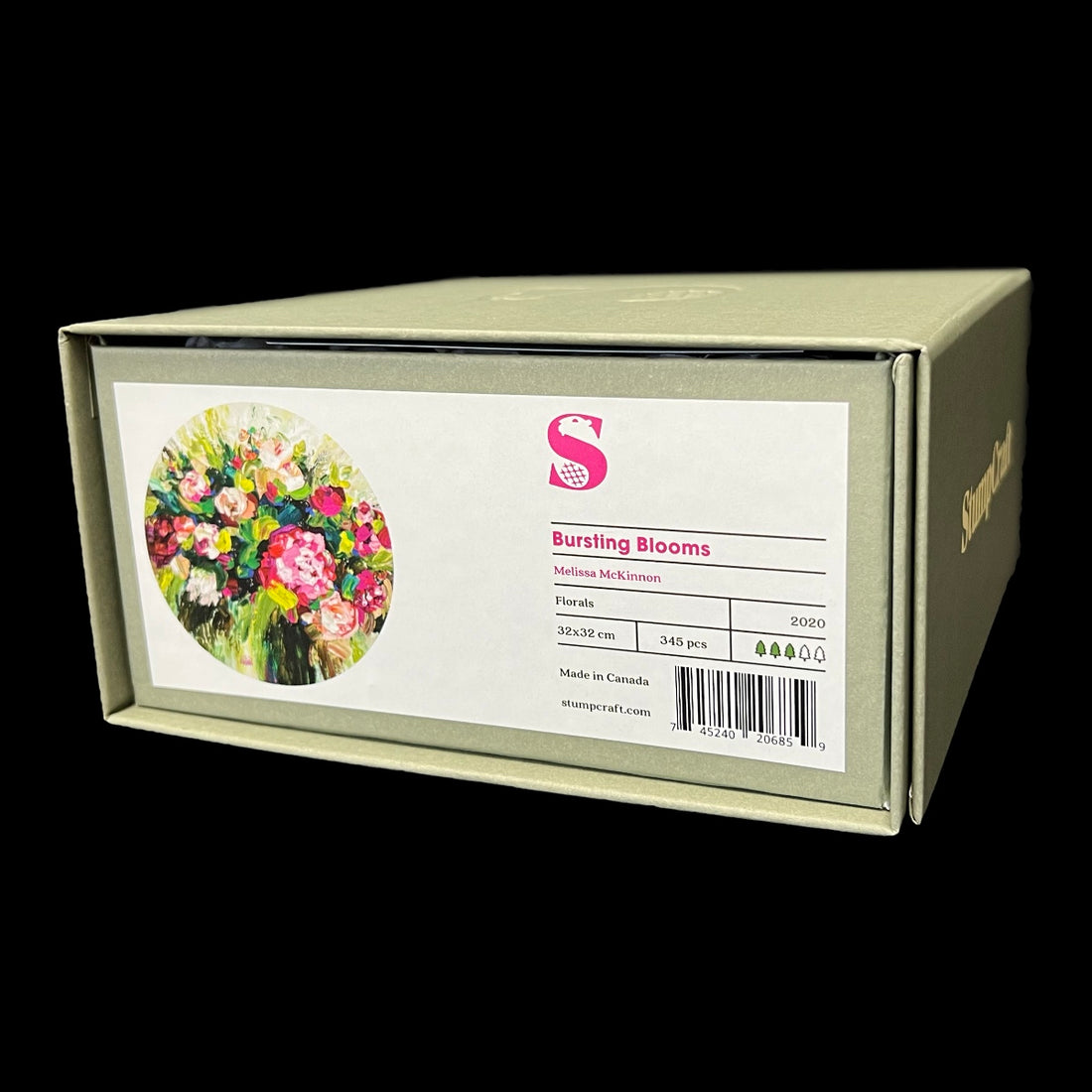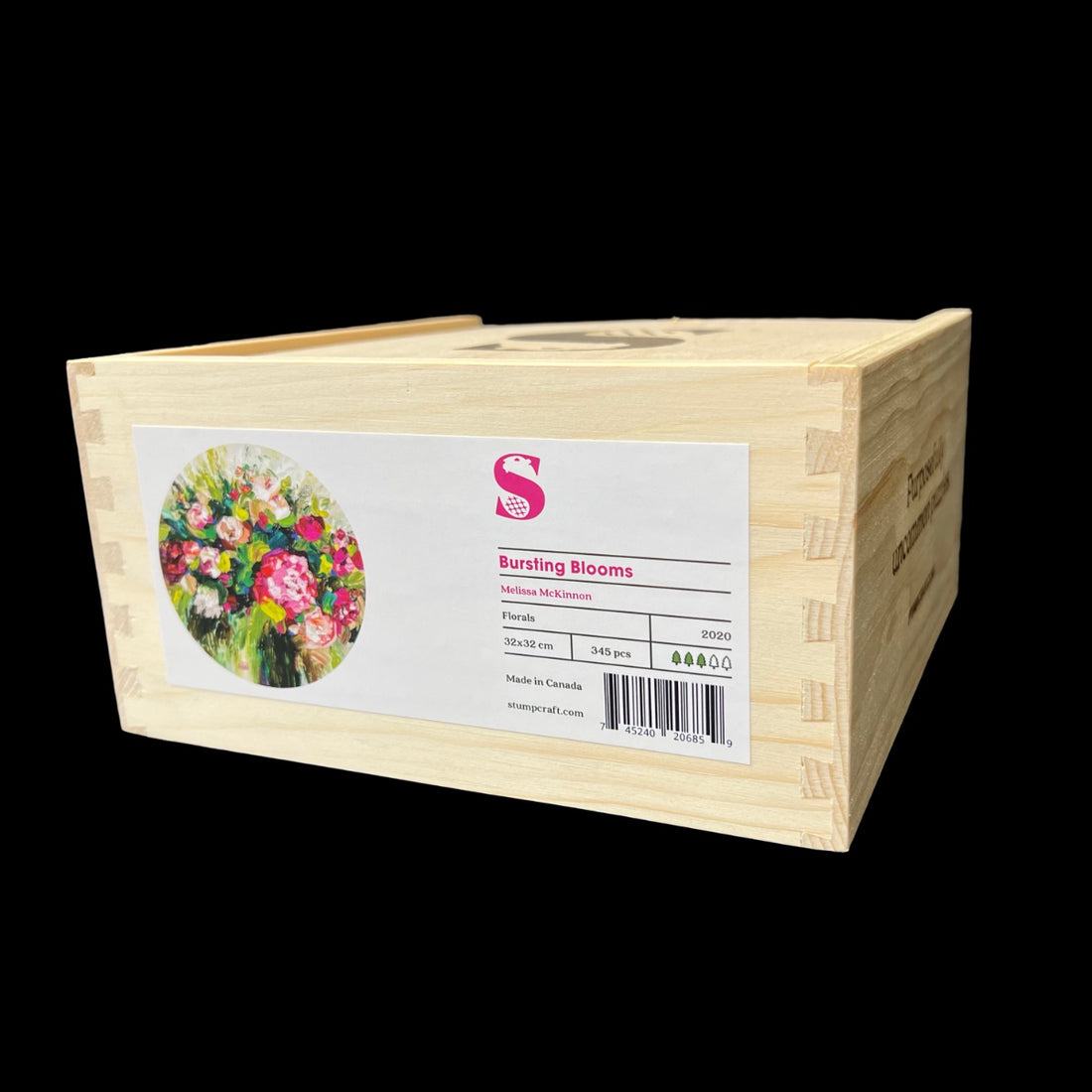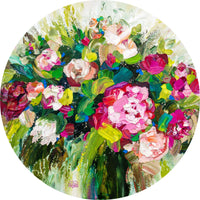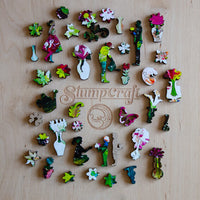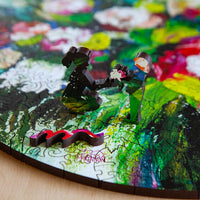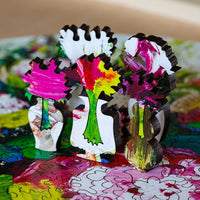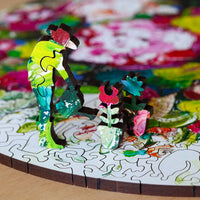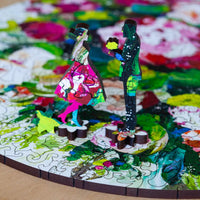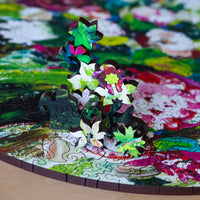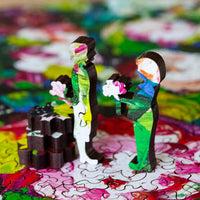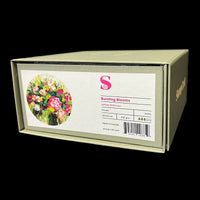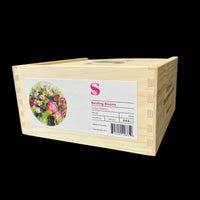 Bursting Blooms by Melissa McKinnon
Artist: Melissa McKinnon
Puzzle Designer: Jasen Robillard
Dimensions: 32 cm x 32 cm (round)
Piece Count: 345
Difficulty: 3 out of 5
A year in the making, another local art collaboration finally blossoms to fruition!
This time the beautiful artwork comes from the talented mind and handiwork of Calgary's own Melissa McKinnon. 'Bursting Blooms' is a joyfully modern interpretation of a traditional flower arrangement. These vibrant flowers are a celebration of life and the beauty of nature. Melissa's rich, unctuous textures and brush strokes are enhanced by puzzle pieces in the form of floral bouquets and vases, as well as a challenging circular outer edge. It's a perfect puzzle gift for that special someone who might enjoy flowers that won't wilt with time. 

Note: all small StumpCraft puzzles, including this one, only come with a small reference label on the side of the box. For those wishing to use a larger reference image, please use the following link to display on your preferred digital display (iPad, phone, smart TV, etc.) 
Read more about this design at our Deep Dive Design Blog.
Made in Canada.