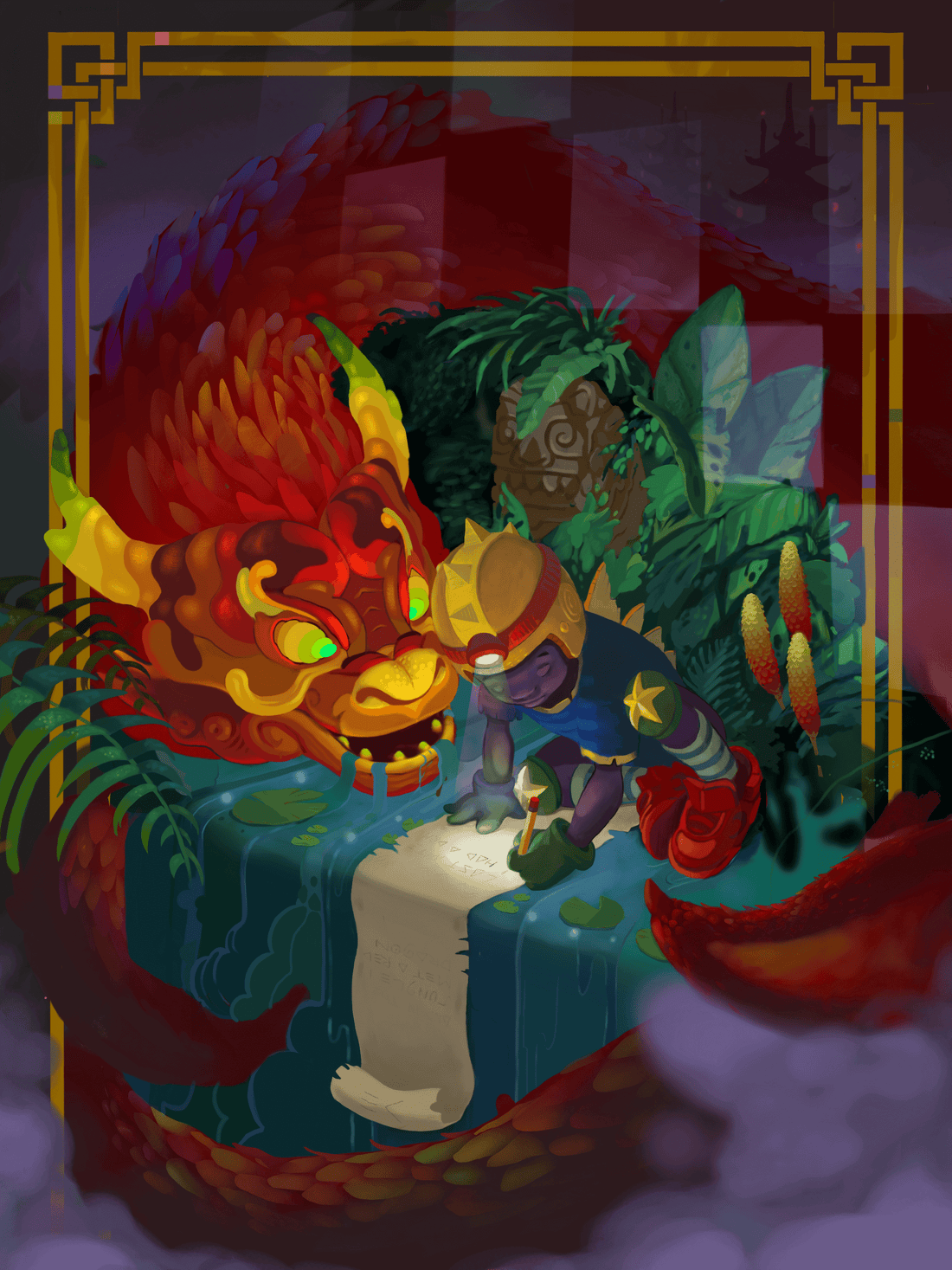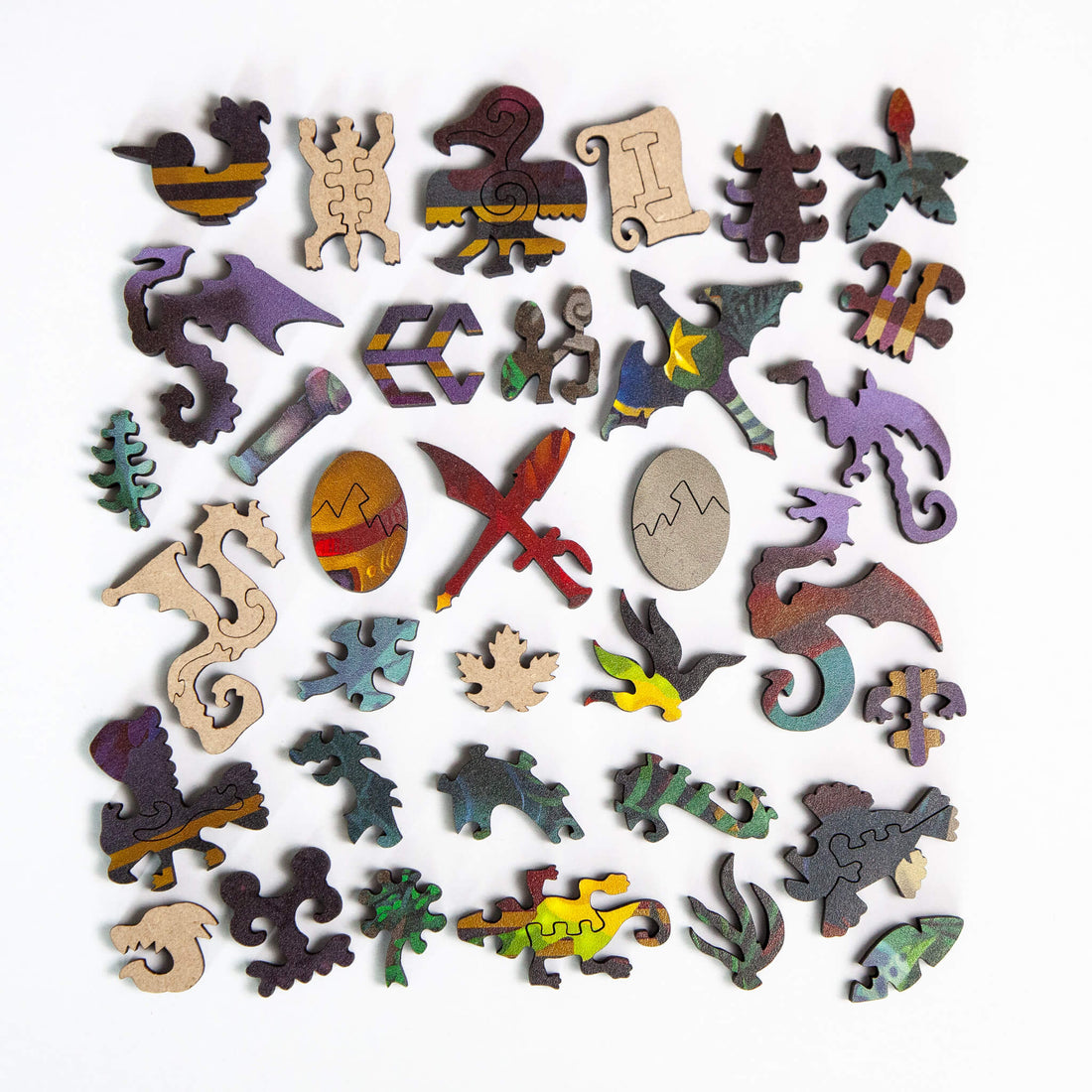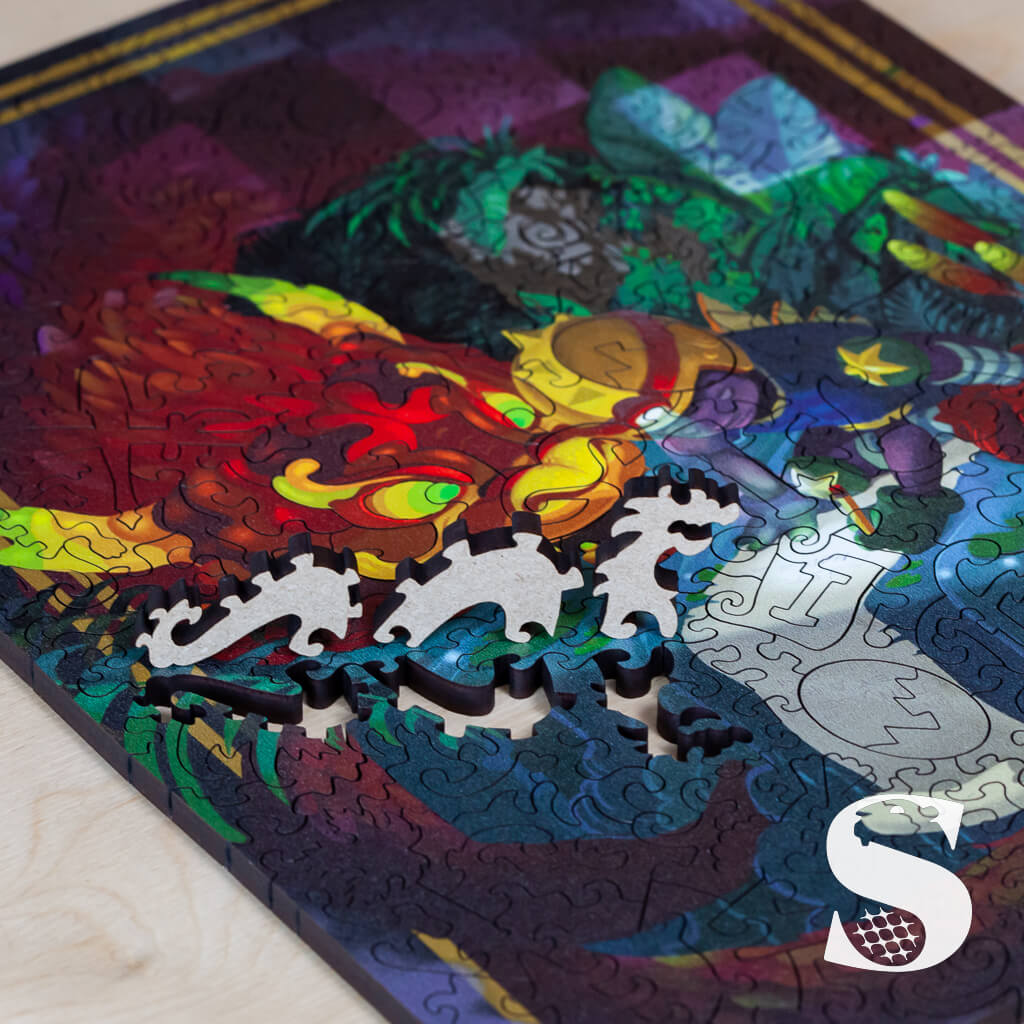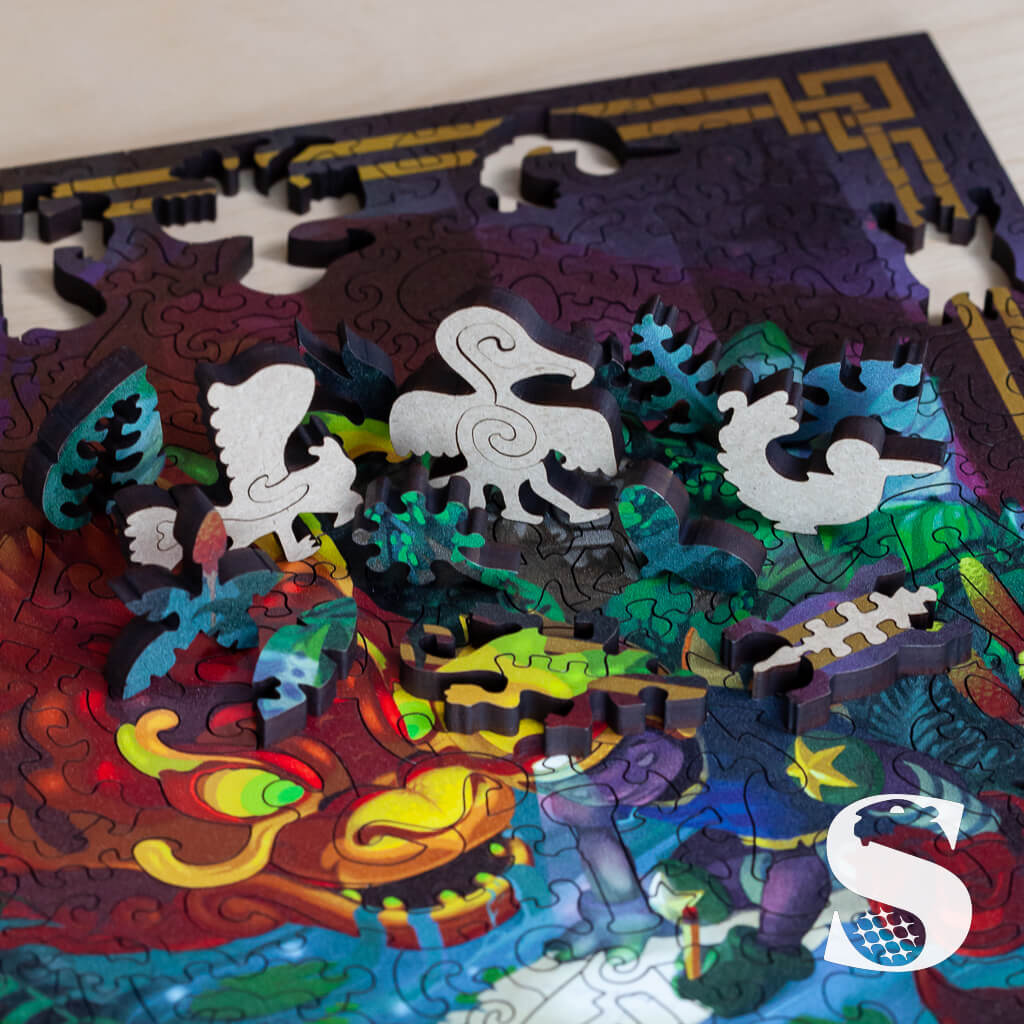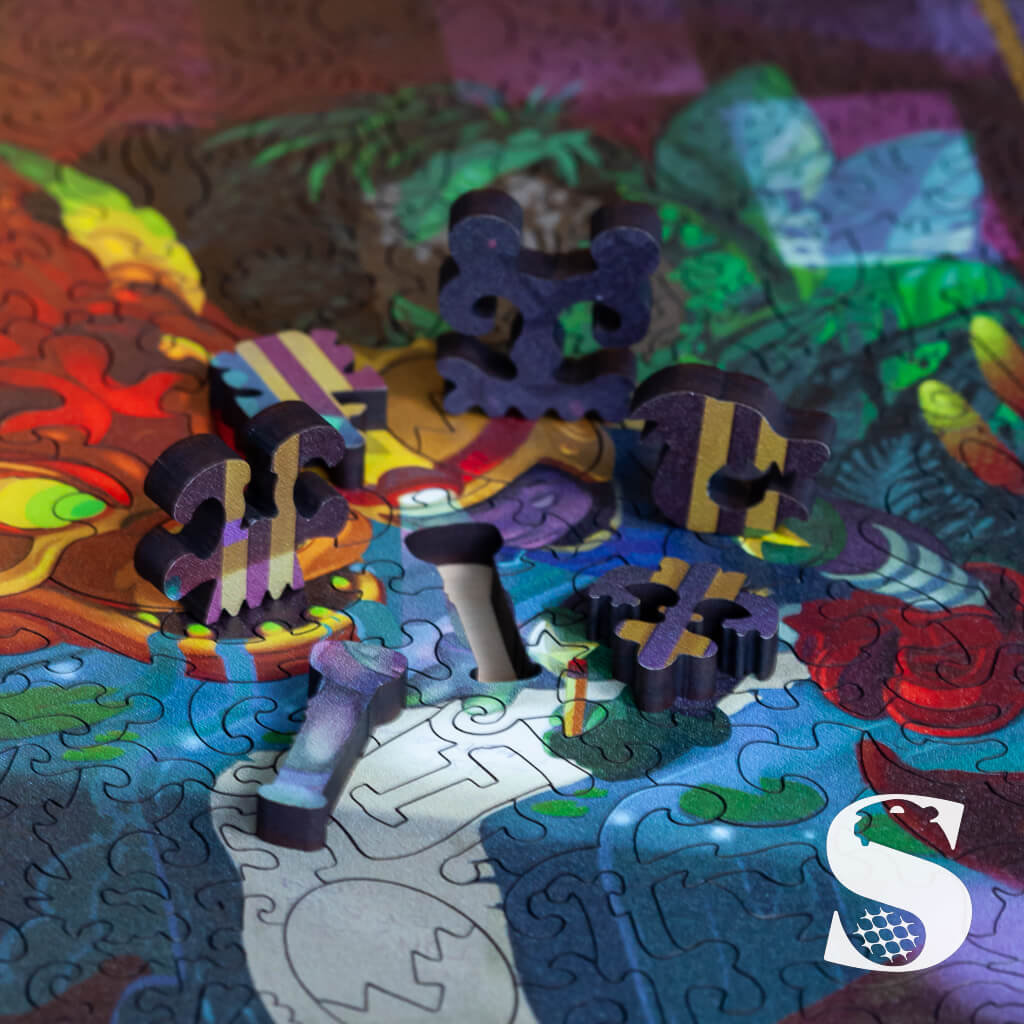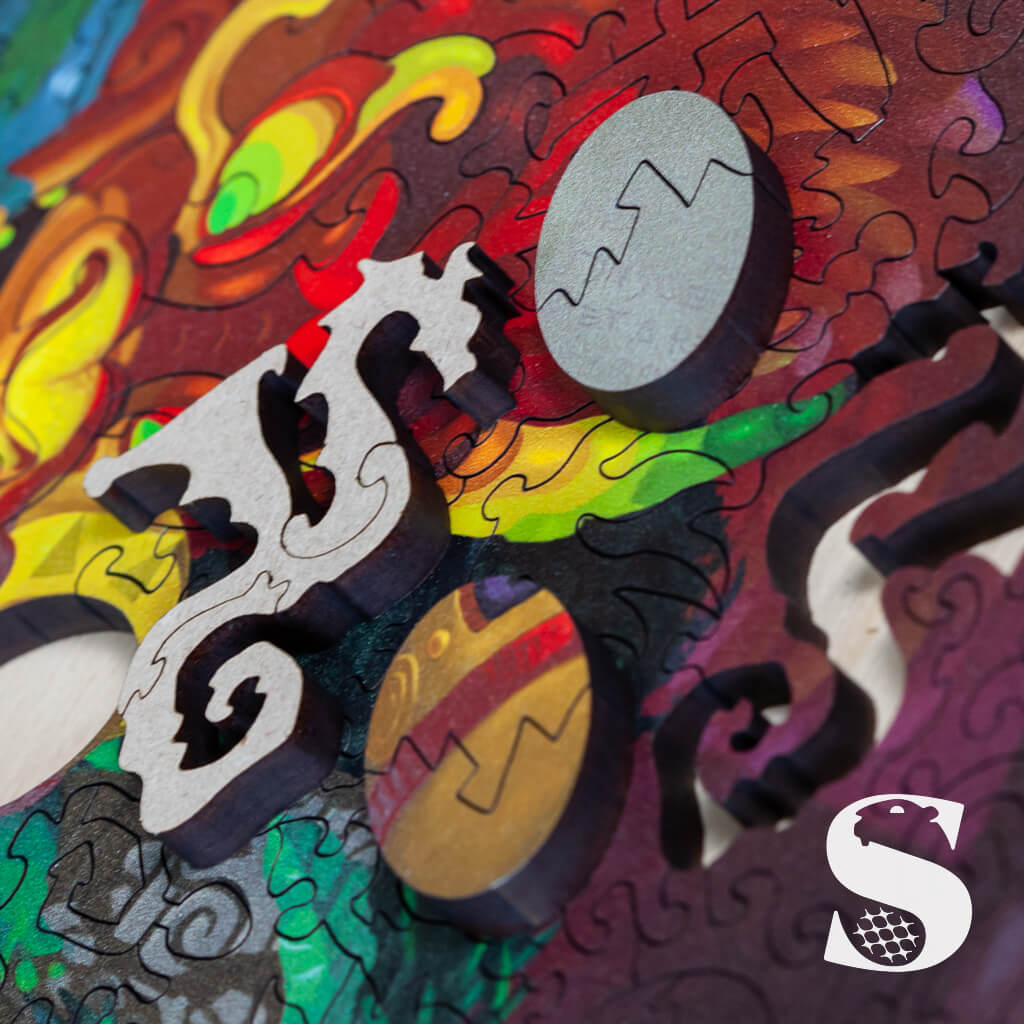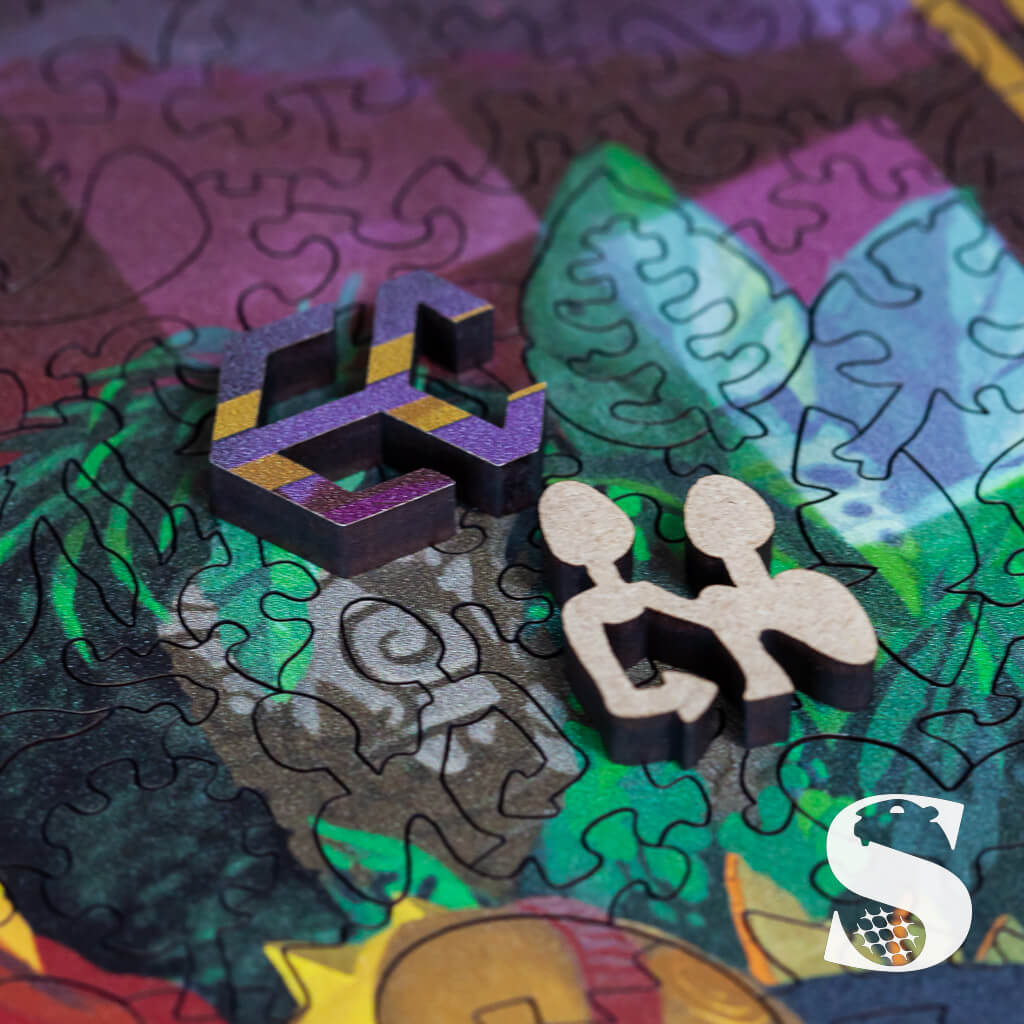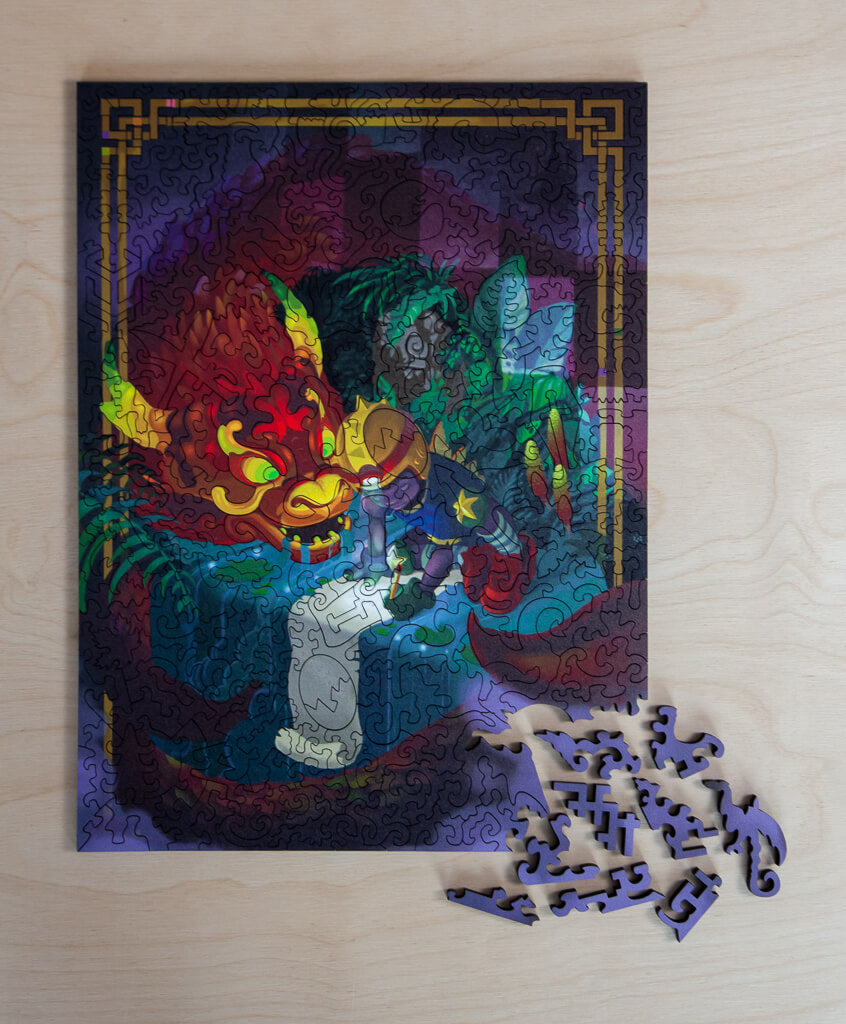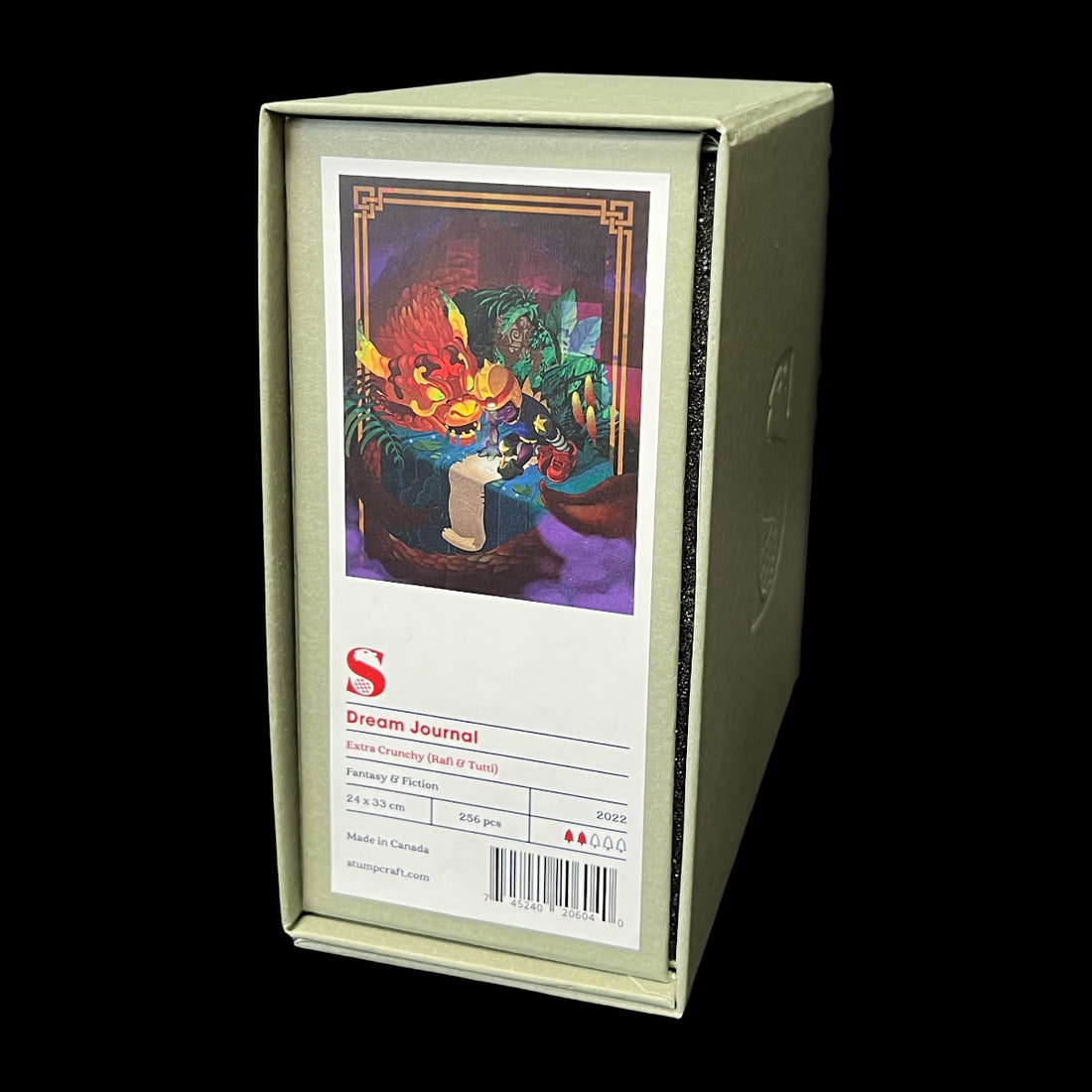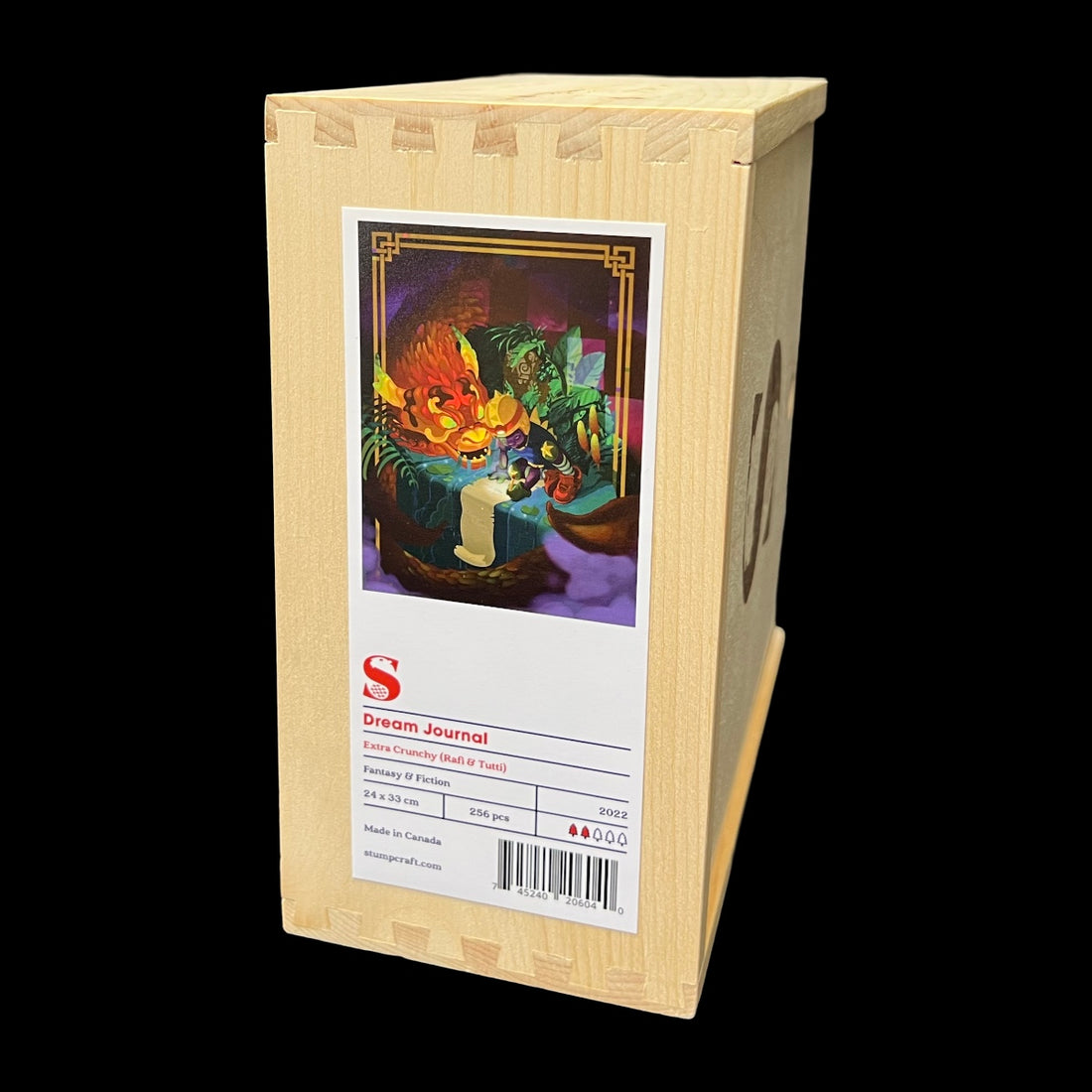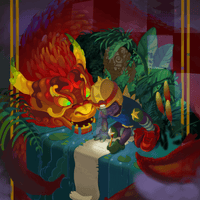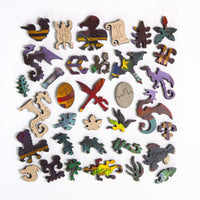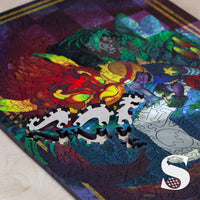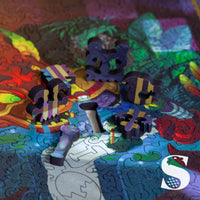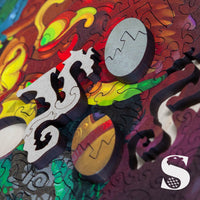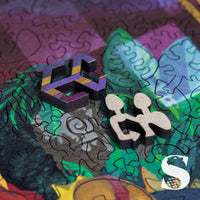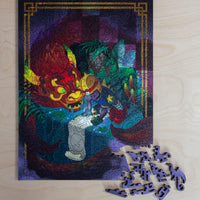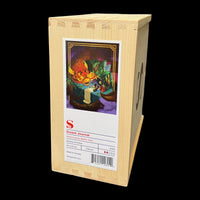 Dream Journal by Extra Crunchy
Artist: Extra Crunchy (Rafi & Tutti Byron)
Puzzle Designers: Jasen Robillard & Extra Crunchy
Dimensions: 24.5 cm x 33 cm
Piece Count: 256
Difficulty: 2 out of 5

Extra Crunchy is the moniker for the nomadic and talented duo comprised of Rafi & Tutti Byron. Originally hailing from Tel Aviv, Rafi and Tutti are constantly pushing their skills by travelling the world from their home base in Vancouver while merging animation, augmented reality and digital media to create multi-dimensional visual art. You'll find them splashing paint at music and street art festivals, and sending positive vibes to open-hearted and free-minded people around the globe.
'Dream Journal' depicts a young lucid dreamer recalling his latest slumber-induced vision. With the help of his powerful and hopeful imagination, the boy evokes the safety of a lush, vibrant jungle as well as the guardian spirits protecting the great treasure within. Headlamp illuminating his journal, he writes down the critical elements of his dream before they vanish into oblivion once more.
Read more about this design at our Deep Dive Design Blog.
Made in Canada.
Customer Reviews
Super high recommend.
The best puzzles in the world - fun, complex and of the highest quality. The random wooden shapes create a whole new 'game'. Super high recommend.
Dream Journal by Extra Crunchy
The puzzle is beautiful. It was designed more for children, but still retains lots of fascination for adults.
A great evening's entertainment
Beautiful colors and really interesting pieces. The dragon motifs are charming. Probably one of the easier Stumpcraft puzzles but that is what makes it perfect for passing a chilly evening.