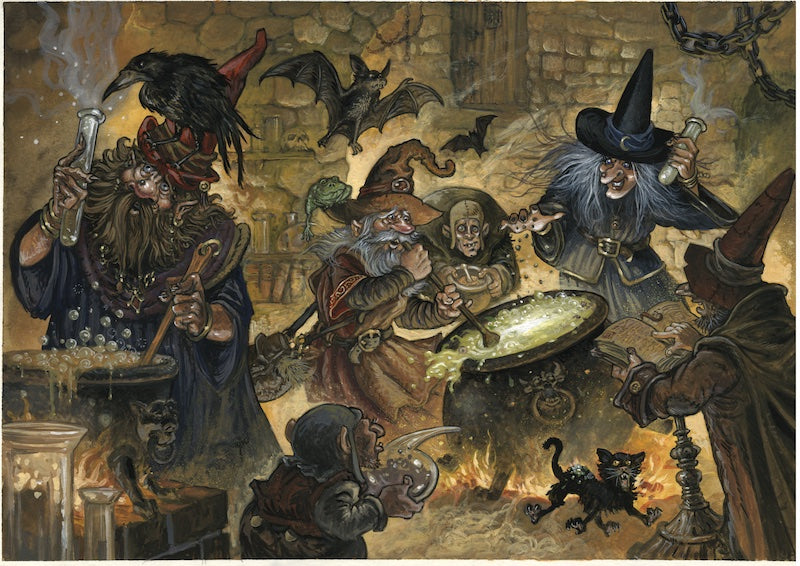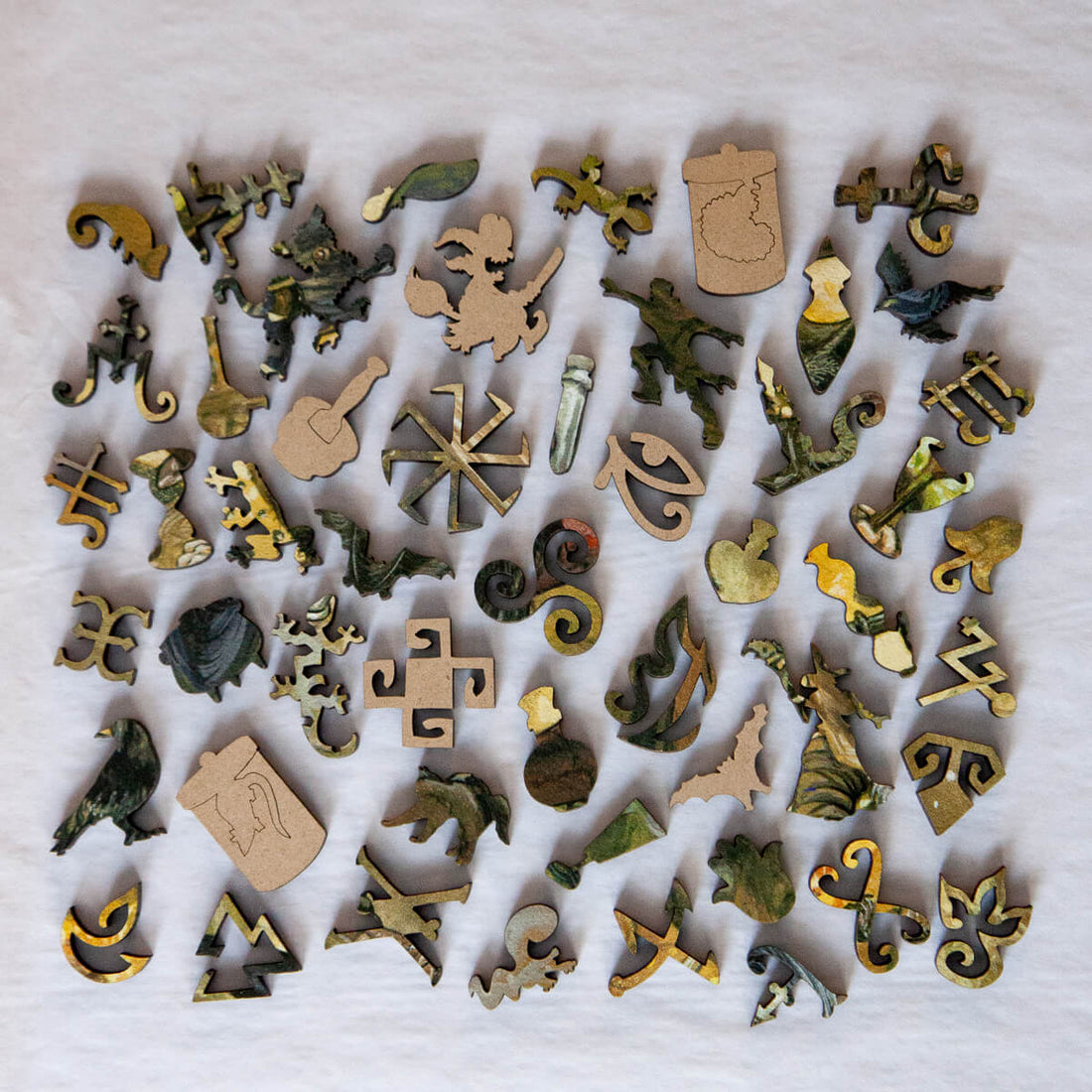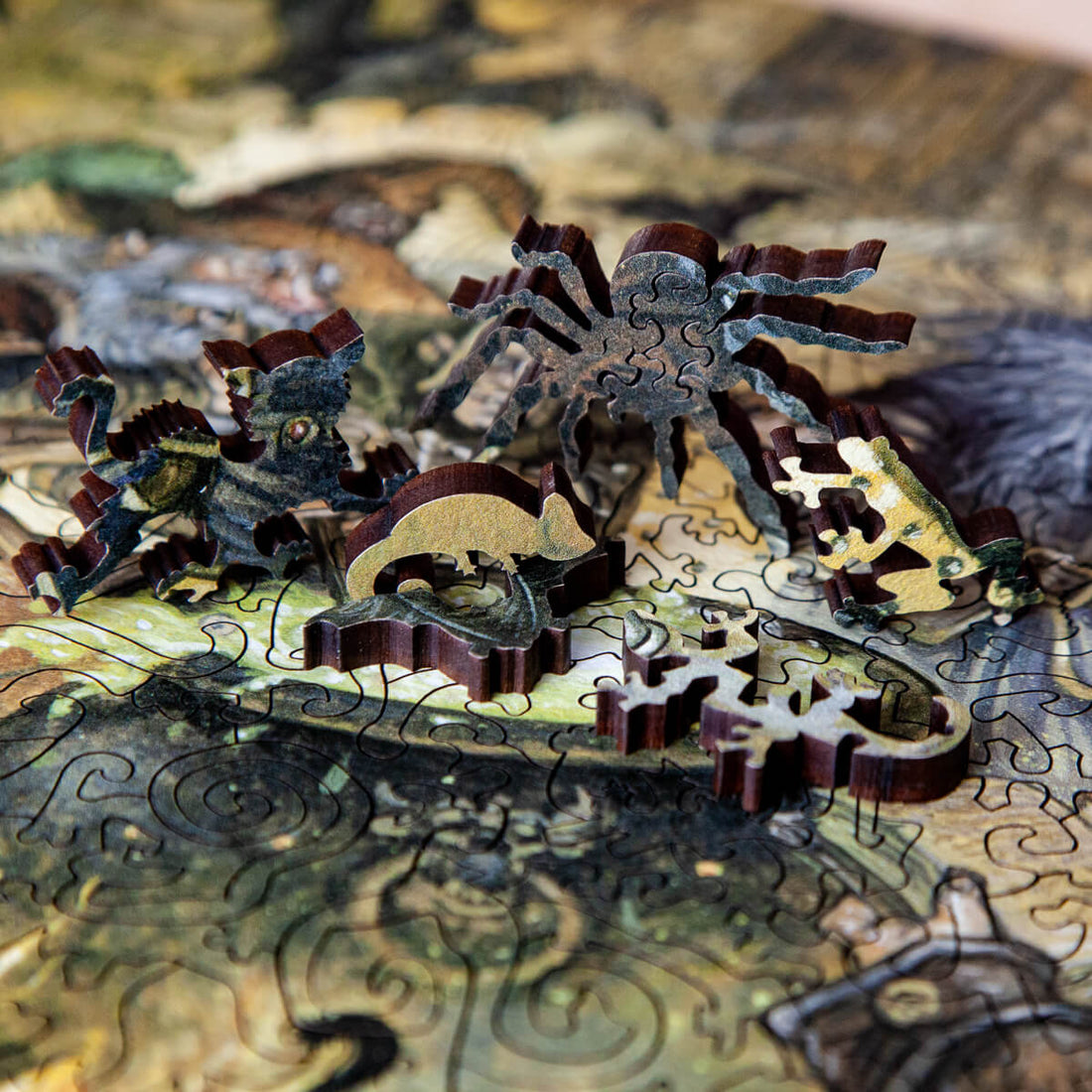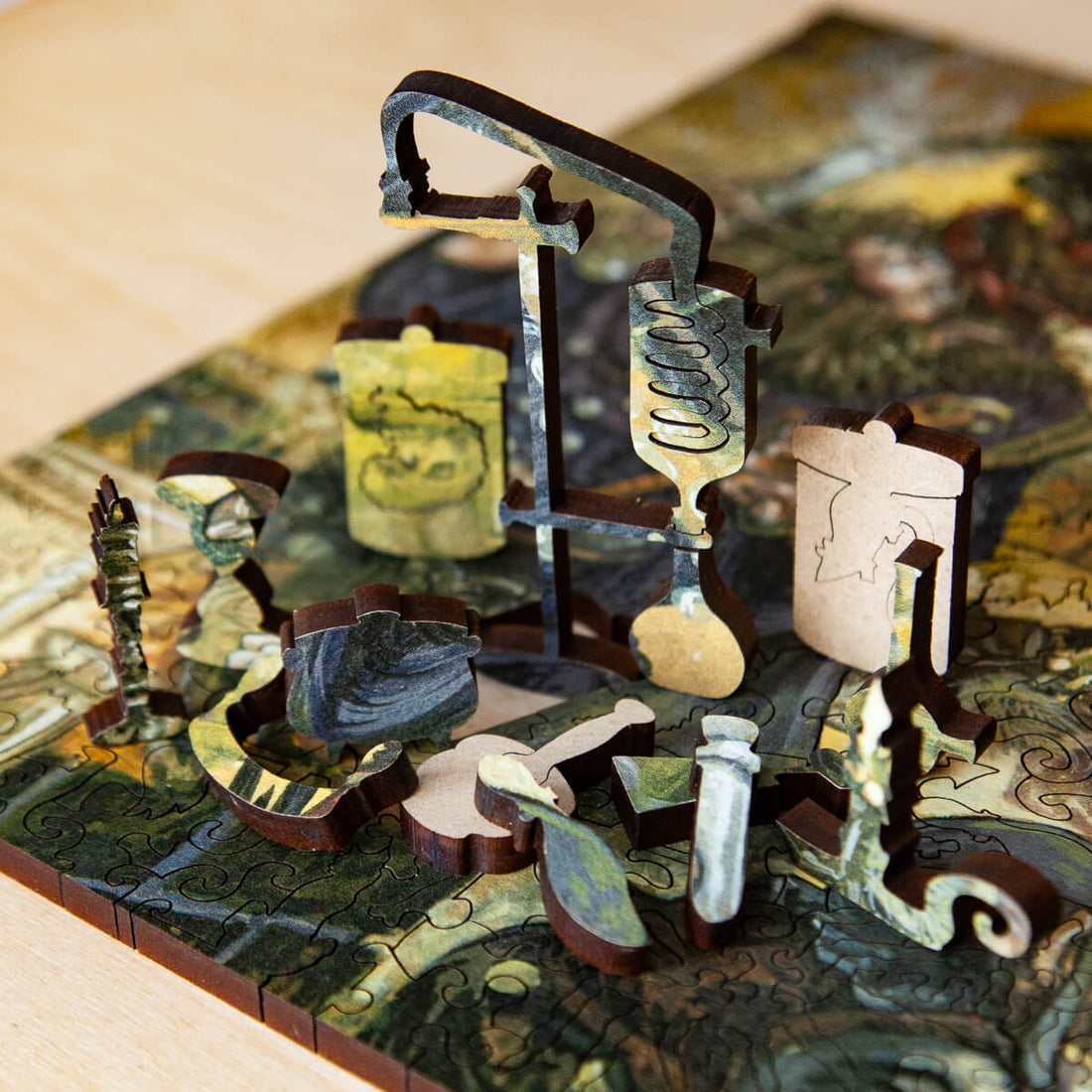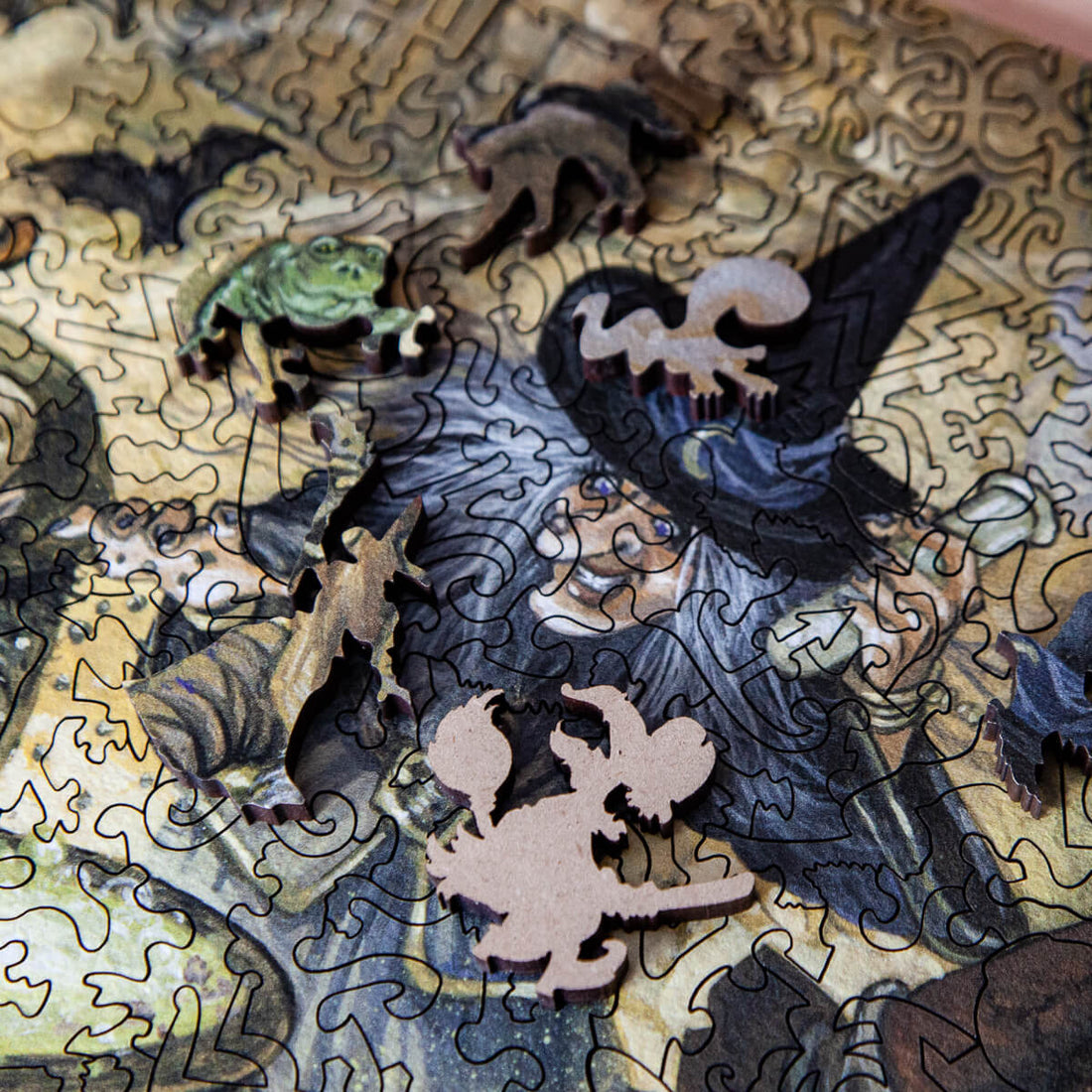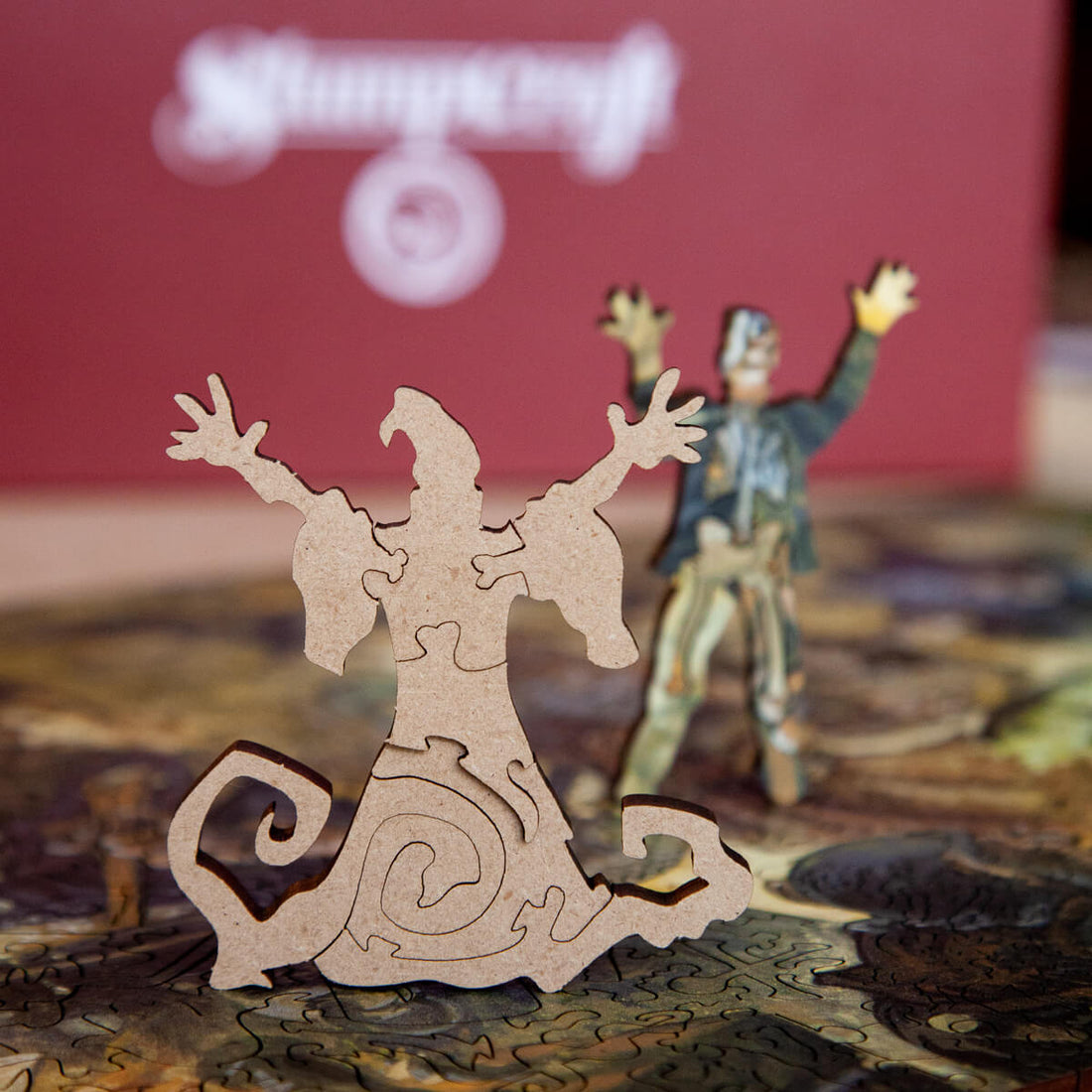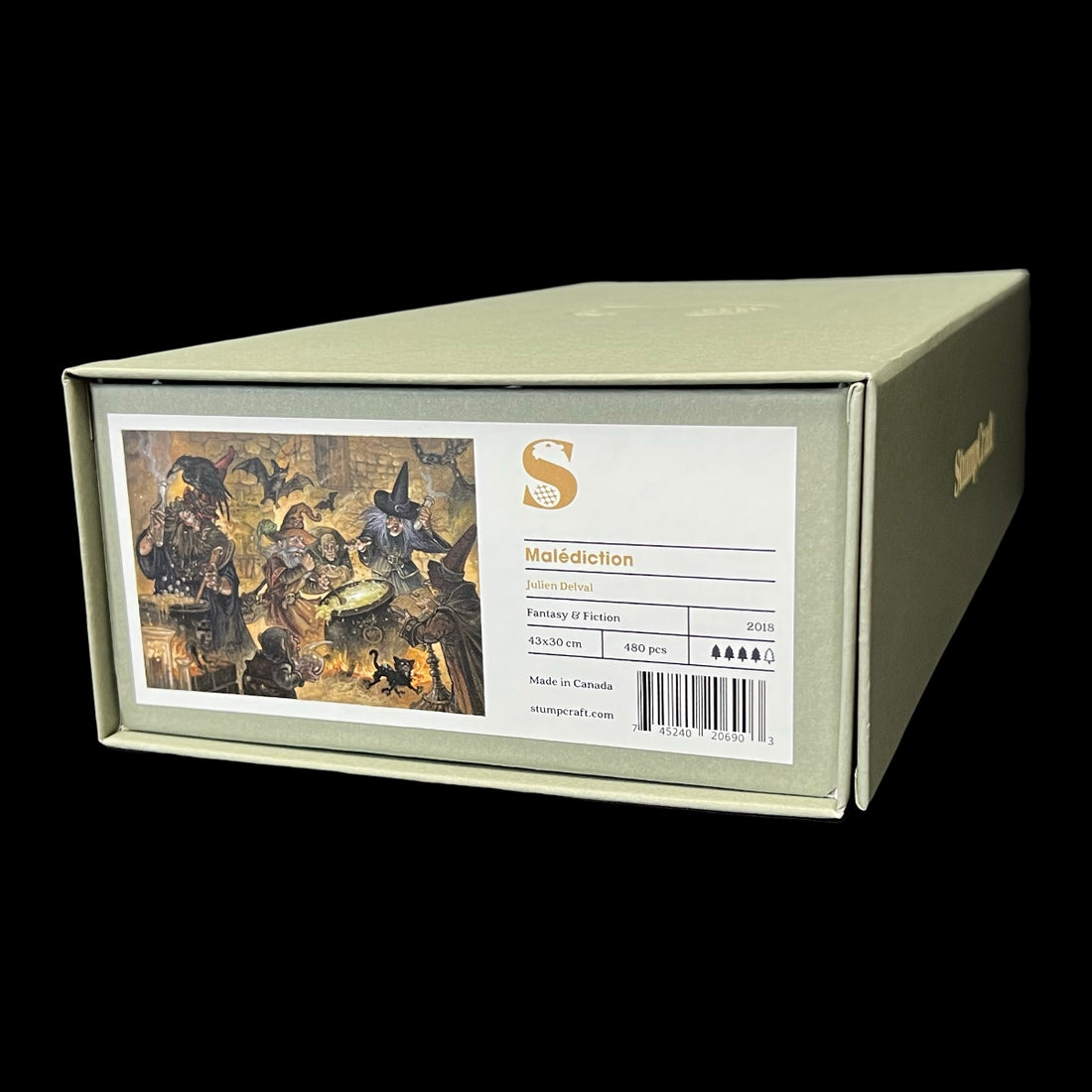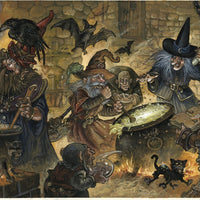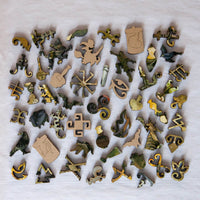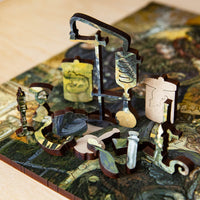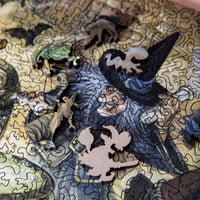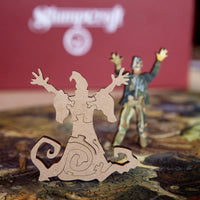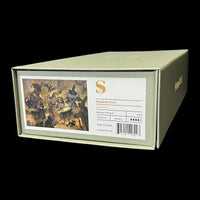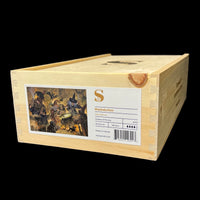 Malédiction by Julien Delval
Artist: Julien Delval
Puzzle Designer: Jasen Robillard
Dimensions: 43 cm x 30 cm
Piece Count: 480
Difficulty: 4 out of 5
Julien Delval is perhaps most well known for his beautiful and exquisitely detailed illustrations that appear on many fantasy book covers for adults and teens. Julien is also a sought-after illustrator for board games, which is how this particular puzzle came to be. Malédiction was originally the cover art for a now out-of-print game by Alea-Ravensburger in Germany. The timely resuscitation of this thematic cover art seemed a perfect fit for a Halloween-themed puzzle.
Whimsies for this puzzle are themed around sorcery, alchemy and creatures associated with Halloween. Clever puzzlers may also find all the necessary "ingredients" to make their own Feature Creature!
More information about Julien Delval can be found at his blog and at the Bureau 21 Gallerie website. 
Read more about this design at our Deep Dive Design Blog.
Made in Canada.
Customer Reviews
10/30/2023
Anonymous

Canada
I recommend this product
Interesting
It is to be a Christmas gift
09/27/2023
Kim A.

United States
I recommend this product
great puzzle
the quality of Stumpcraft puzzles is outstanding, the pieces fit nice and tight. I love the design of all the interesting pieces, and the art work is so fun. I'm a customer from now on.
08/09/2023
Sonja B.

Canada
I recommend this product
perfect for a dark and stormy night
I was a bit worried about it being very monochromatic but once I dived it I loved it. Lots of whimsies and the perfect difficulty - challenging but not so much you would give up. As someone else here wrote, there were many times when I swore there was a piece missing but then, lo, there it was and not the shape I was expecting. I can usually quickly whip through a puzzle so when I find one that takes me a bit longer I revel in working. Loved this one.
06/19/2023
Anonymous

United Kingdom
I recommend this product
Malediction
Great puzzle, delightful themed whimsies. Amazing colours within the image, becoming more vivid as the puzzle completes. Fine cut lines and a clever cutting pattern.
05/18/2023
Vicki B.

Canada
I recommend this product
Malediction
Still working on it, enjoying the challenge