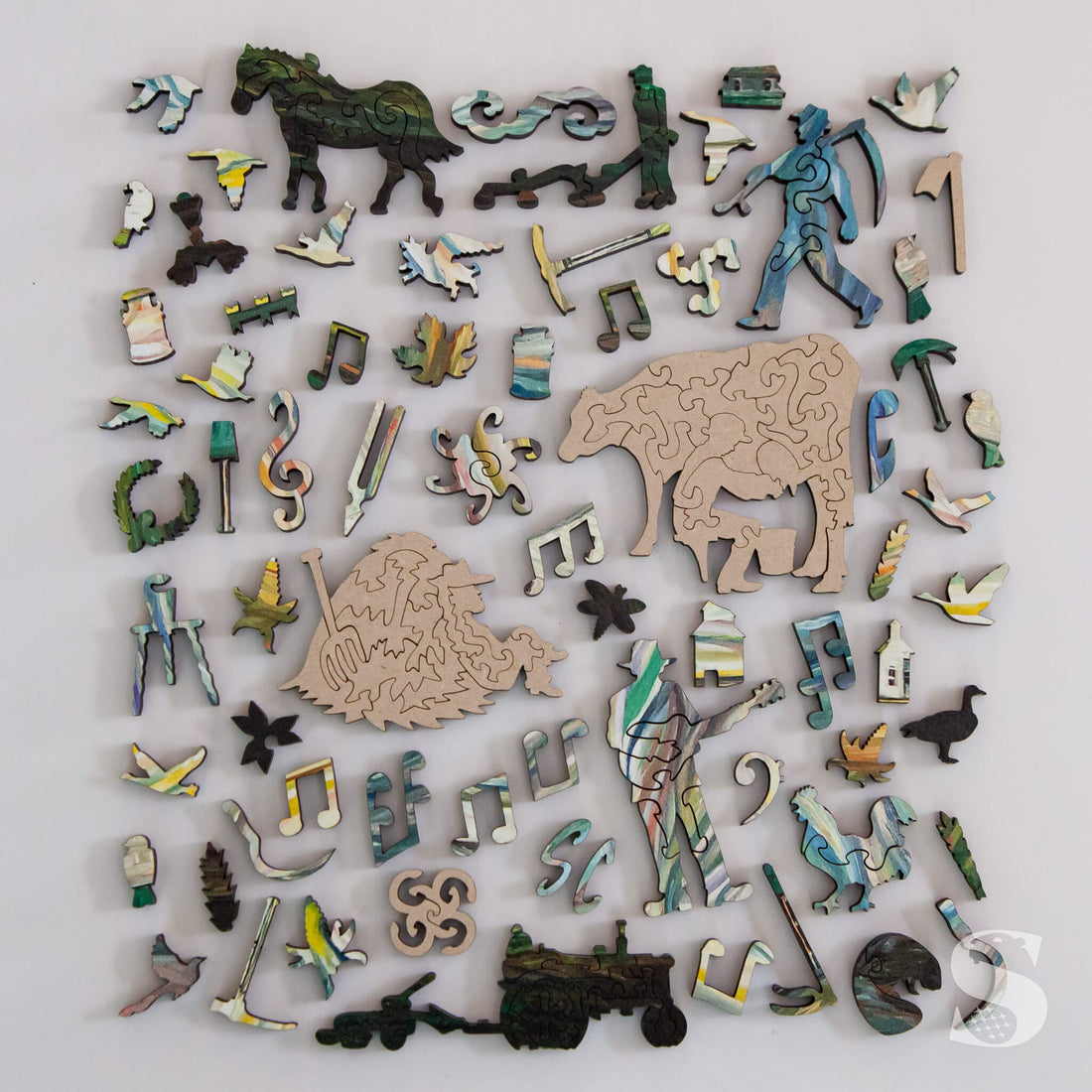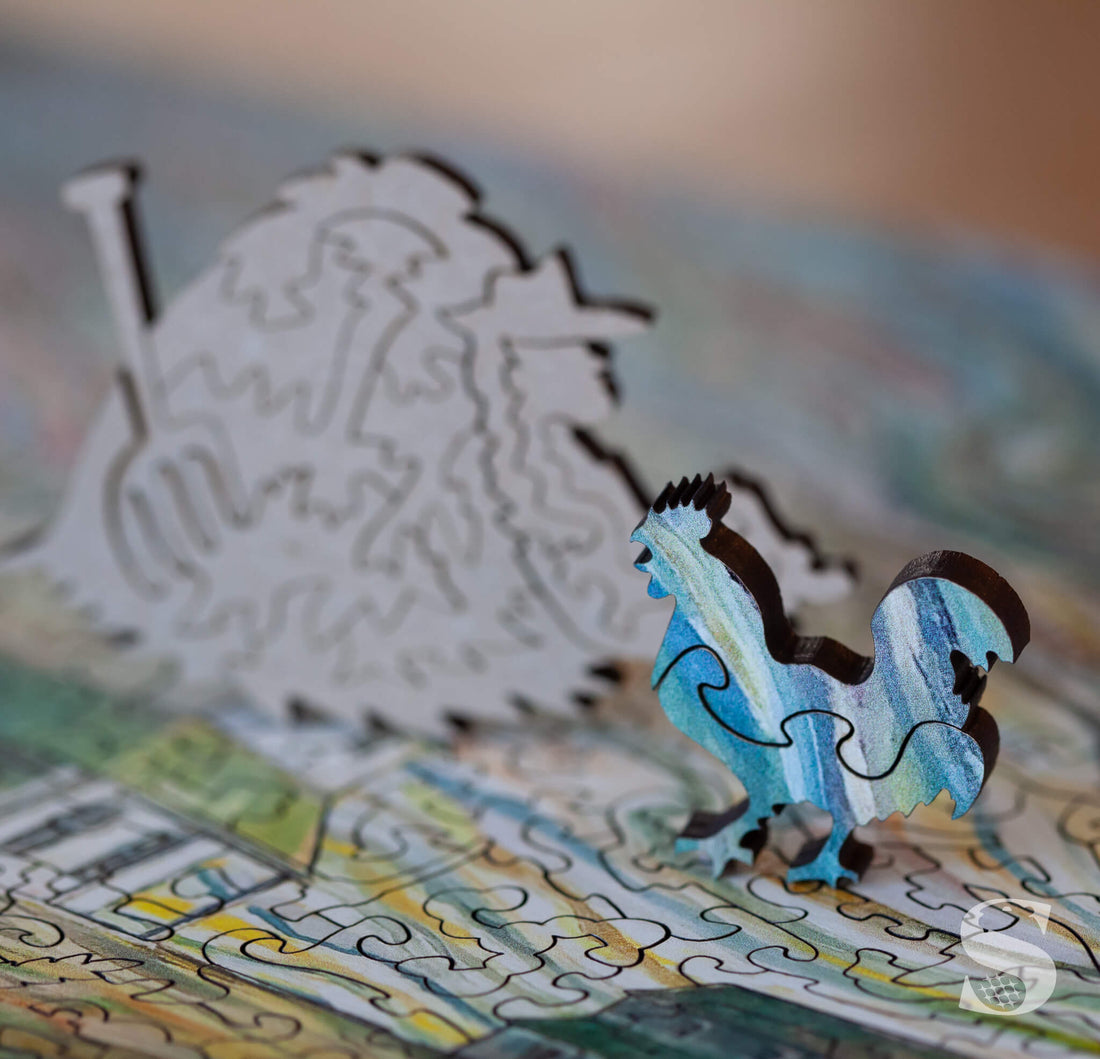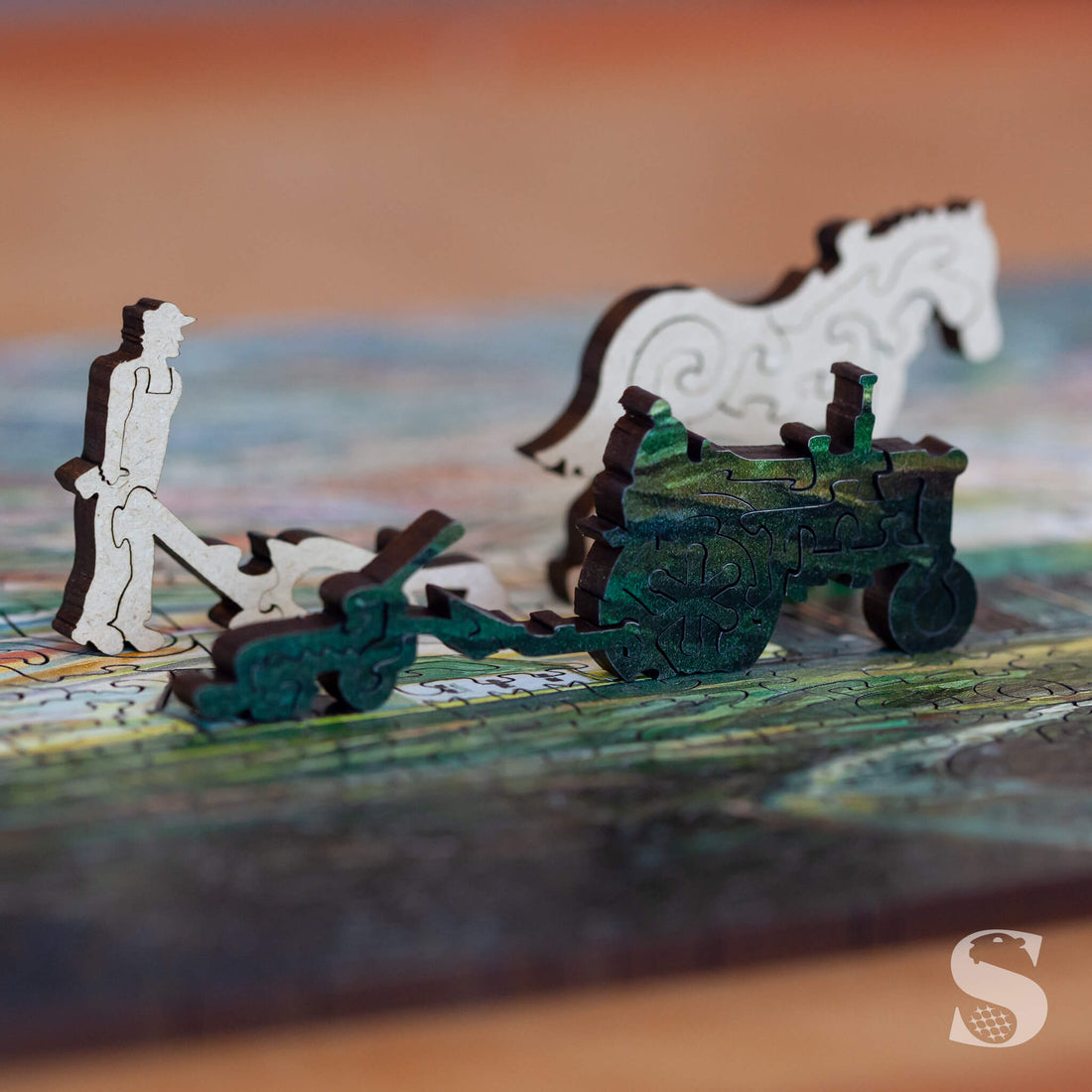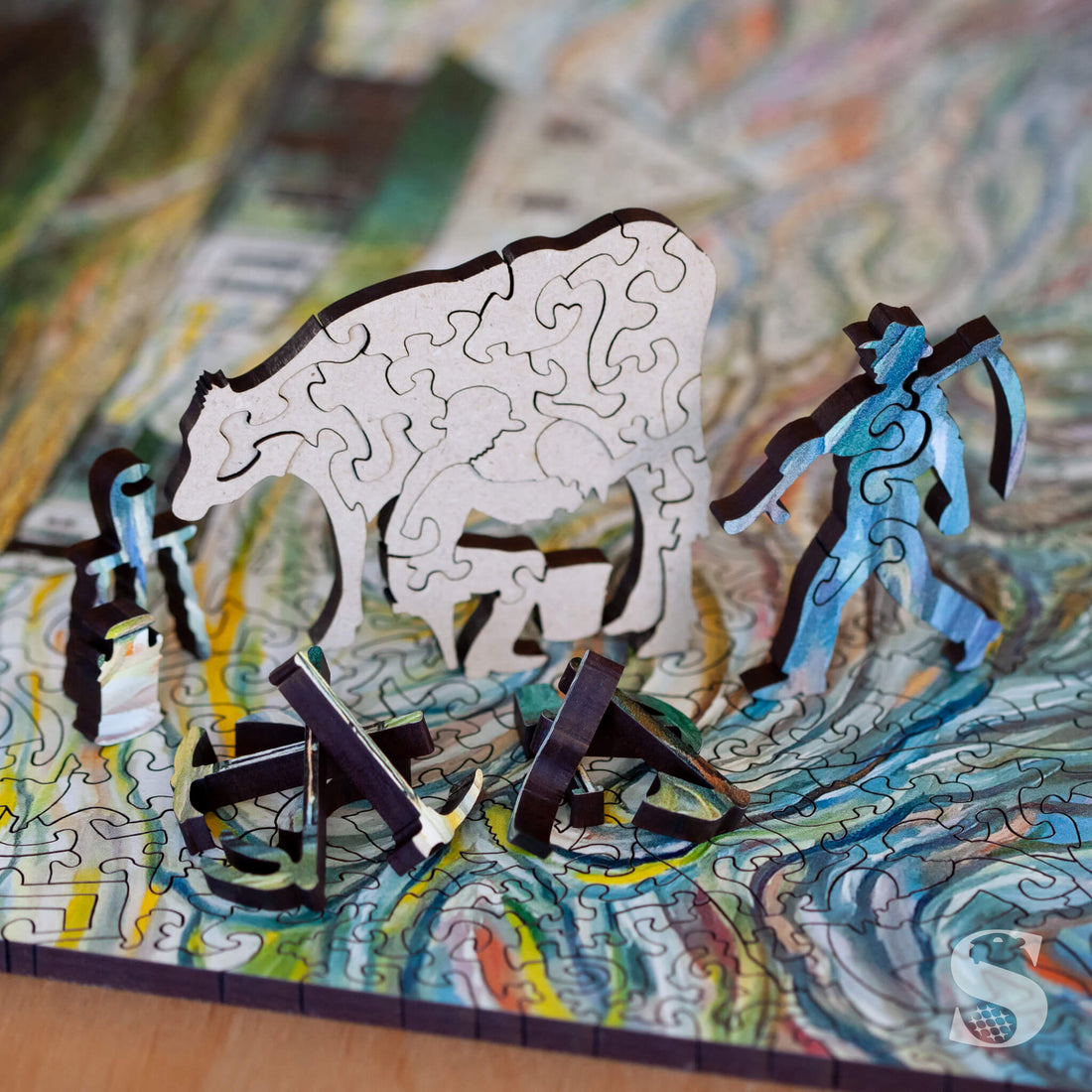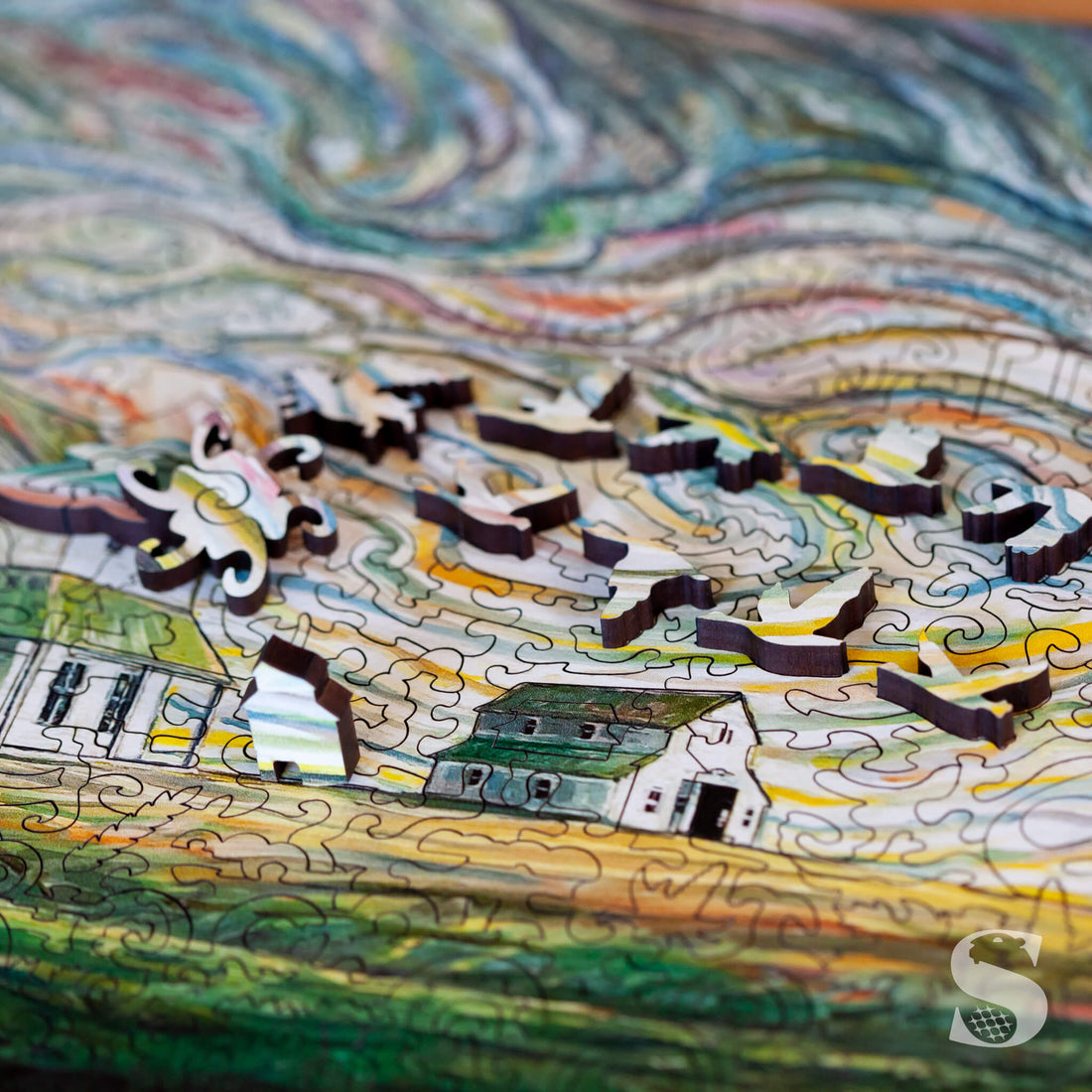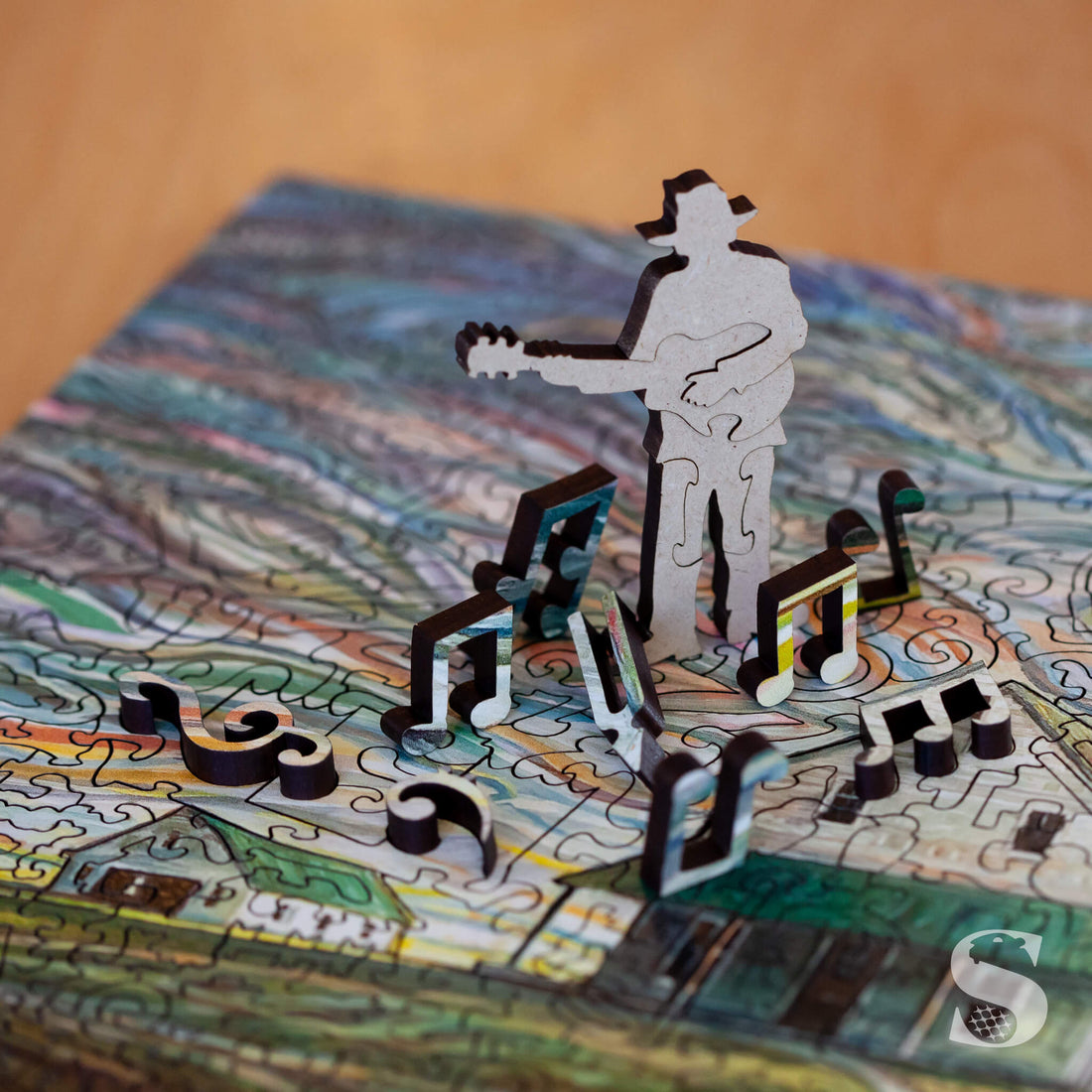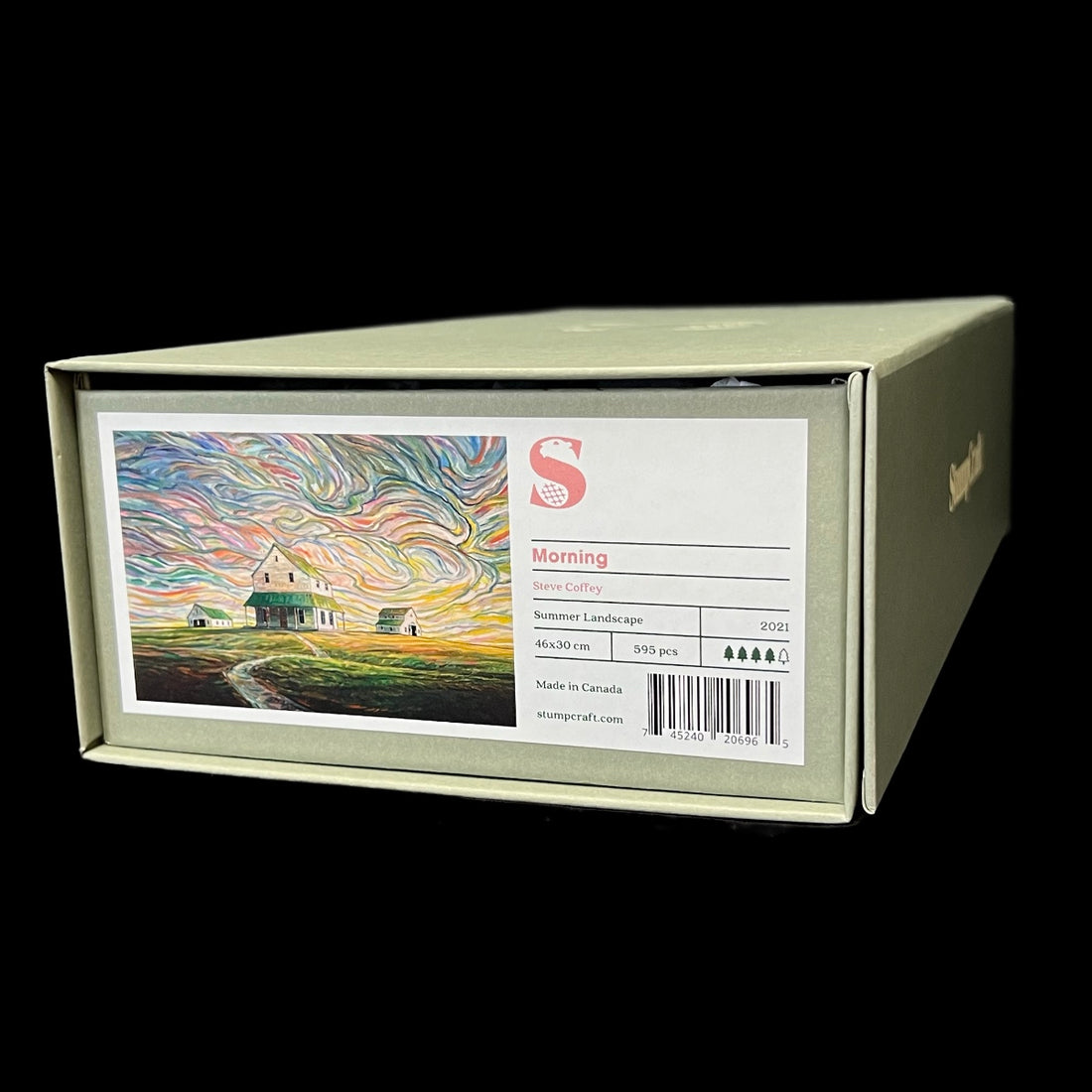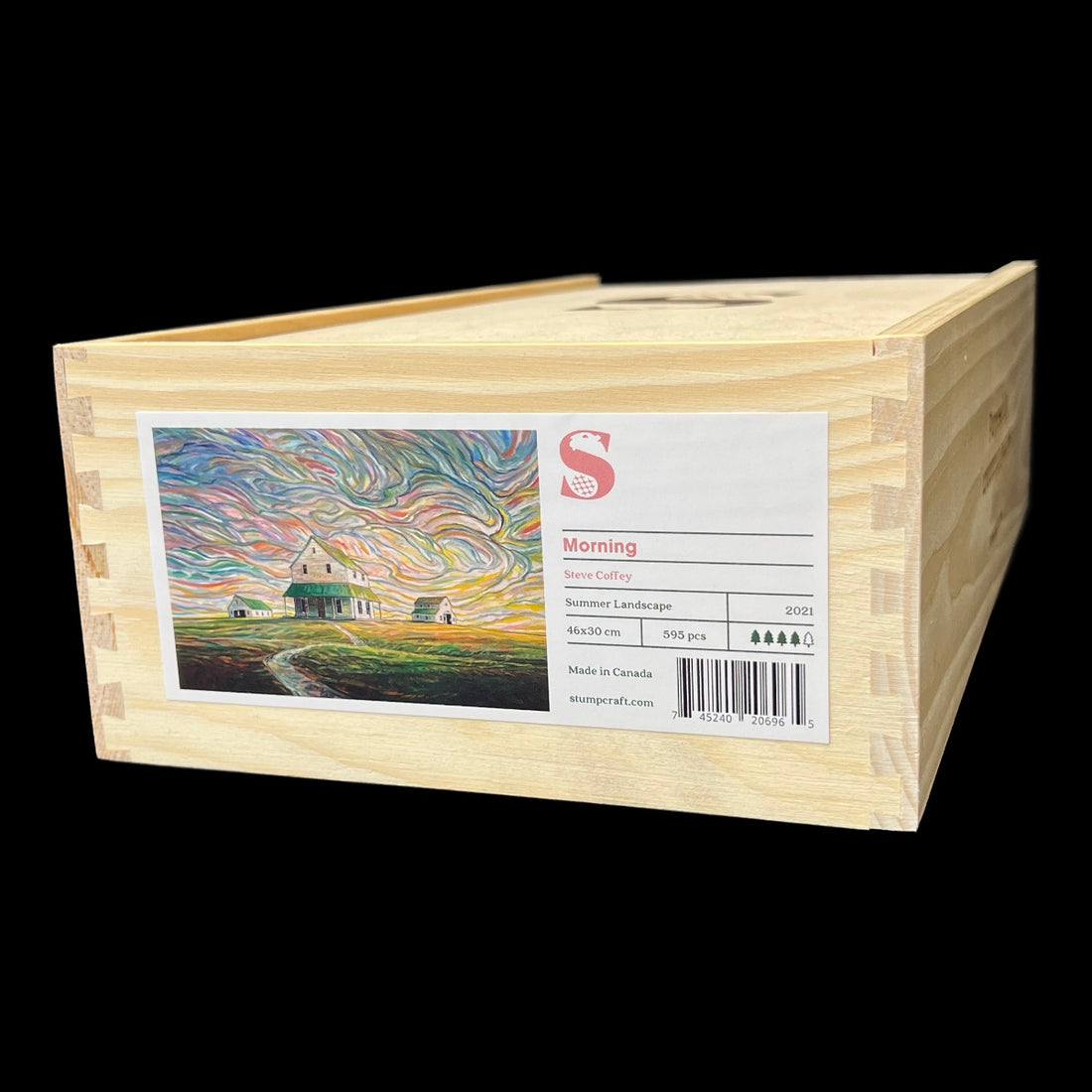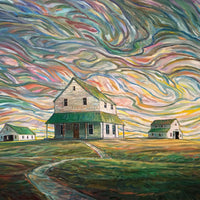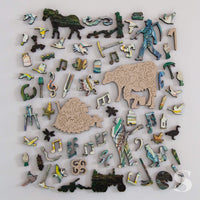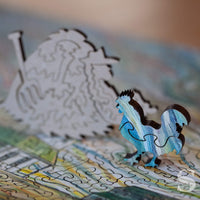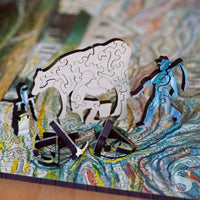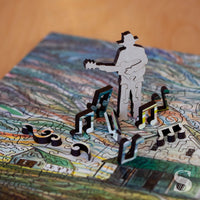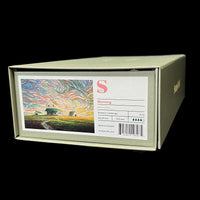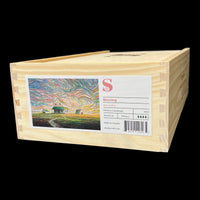 Morning by Steve R. Coffey
Artist: Steve R. Coffey
Puzzle Designer: Jasen Robillard
Dimensions: 46 cm x 30 cm
Piece Count: 595
Difficulty: 4 out of 5
Steve Coffey is a family man, front porch philosopher, sky watcher, careful observer of light and illusion, and perhaps above all an eschewer of labels. These predispositions allow him to be an open & artful storyteller through his musical craft as well as his moody, elemental impressionist oil paintings. He has exhibited extensively and his work can be found in private and public collections throughout North America and Europe. Steve and his family live in the small Southern Alberta town of Vulcan.
'Morning' was painted at the beginning of the 2020 pandemic. Steve describes it as an attempt to capture the shift of seasons and a metaphorical call to accept the swirl and chaos of change, while also embracing the warmth and safety of being "home". That sense of security of course requires hard work and companionship. We've therefore imbued the puzzle with traditional elements of rural farm life: tools both old and new, animals both kept and wild, various patterns of landscapes and the people in relationship with nature that makes life sing with a certain musicality of being.
Take a breather, slow down and stare up into those turbulent skies. Let your mind drift and allow a little pareidolia to set in while listening to Steve's Paint Songs album. Who knows what shapes might develop and emerge from this one particular Polaroid out of Steve's impressive memory vault. 
"I believe tempo is embedded in our conscious landscape and the physical heart forever reminds us. Musicality directs holistically; it's just whether or not we are willing to listen for it and in turn utilize it to problem solve - aka: create. Essentially this is who I am." - Steve Coffey
Read more about this design at our Deep Dive Design Blog.

Made in Canada.
Customer Reviews
09/20/2023
Brenda W.

United States
I recommend this product
Morning by Steve Coffey
Just finished this tonight and every minute of it was a joy! Enough of a challenge that I felt I got my money's worth. When redoing my Stumpcraft puzzles, it feels like visiting an old friend. The shimmer, air movement and buildings reminded me of my childhood summers. Loved seeing the whimsies take shape. Thank you again!
09/08/2023
Anonymous

Canada
I recommend this product
Morning is stunning!
Gave this to my son for his birthday because of the musical references…he seems to be enjoying it very much. And he gave me one for my birthday…I hope this trend continues!
08/24/2023
Sylvia J.

Canada
08/06/2023
Mayra T.

Canada
07/28/2023
Martha G.

Canada
I recommend this product
Sky is lovely
The colours in the sky are fantastic!! We always enjoy our Stumpcraft puzzles.