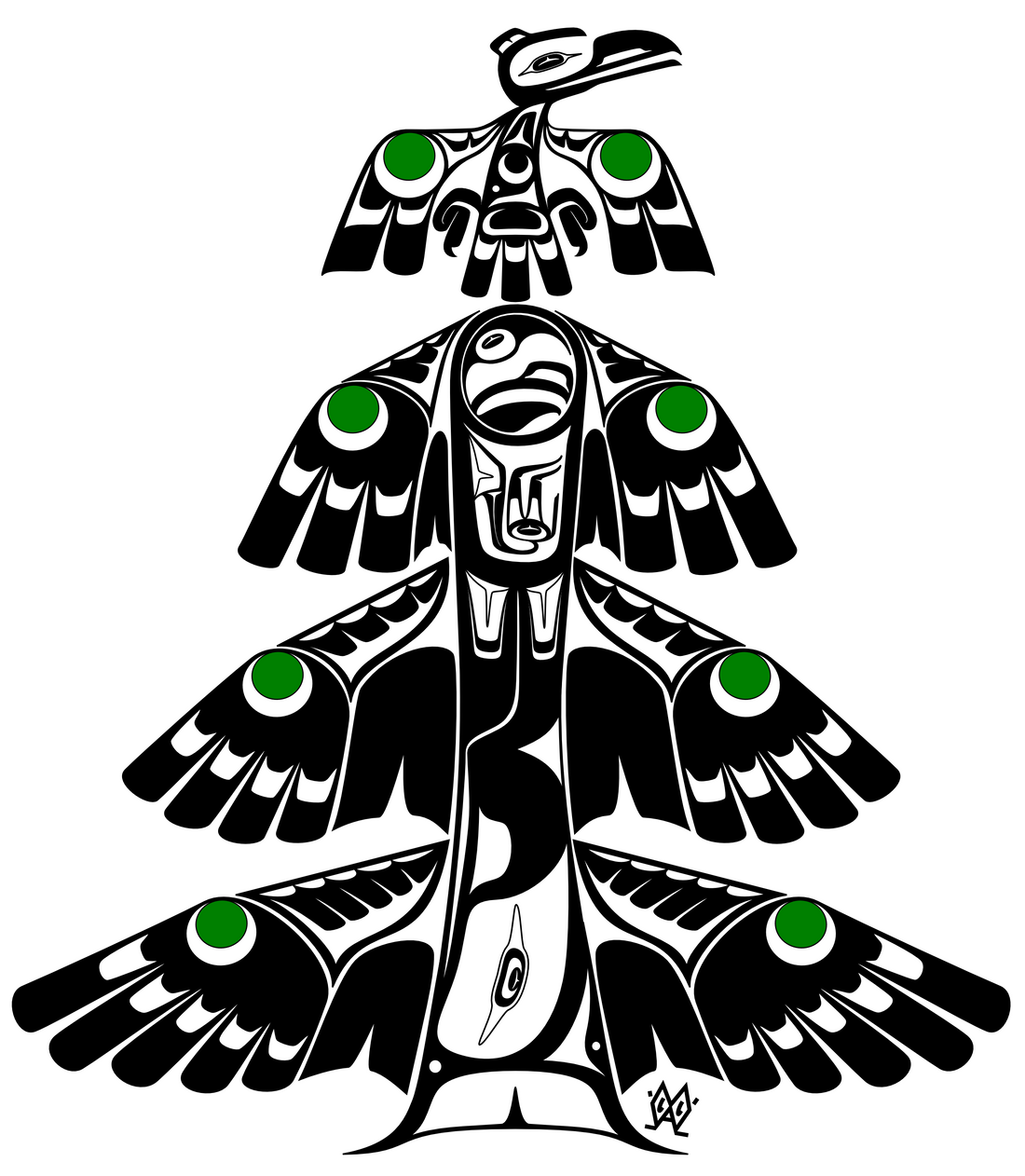 Raven on Tree by William Flett
Artist: William Flett
Puzzle Designer: Jasen Robillard
Dimensions: 15.5 cm x 18 cm (irregular edge)
Piece Count: 65
Difficulty: 3 out of 5
William Flett lives on the ancestral and unceded homelands of the Hən̓q̓əmin̓əm̓ speaking peoples, also known as Burnaby of Metro Vancouver in BC. A member of the Haida Nation, he identifies as an Artist, Volunteer, Queer Sexual Health Educator, and HIV Activist.

Animal crests, like the one featured in this puzzle, often convey aspects of traditional creation myths, and beliefs about the natural and the spiritual worlds. 

"This image was created to help Indigenize one of the biggest holidays of the year, so native peoples can more fully participate in the holiday spirit in our own way, by retelling one of the most well known indigenous stories, 'How Raven Stole the Light'."

At the beginning of the story, trickster Raven sits atop an evergreen tree. There he comes up with the clever idea to disguise himself as a needle: this initial transformation leads to unlocking the gift of light (sun, moon and stars) being held by the Old Man in his many bentwood boxes. 

'How Raven Stole the Light' is one of the most retold stories through oral history, and has many variations. William recommends sitting with any and all versions. Háw'aa from us and William for supporting indigenous artists.
Packaged in a circular tin. Perfect as a stocking stuffer, hospitality token of appreciation, or corporate gift.

Made in Canada.