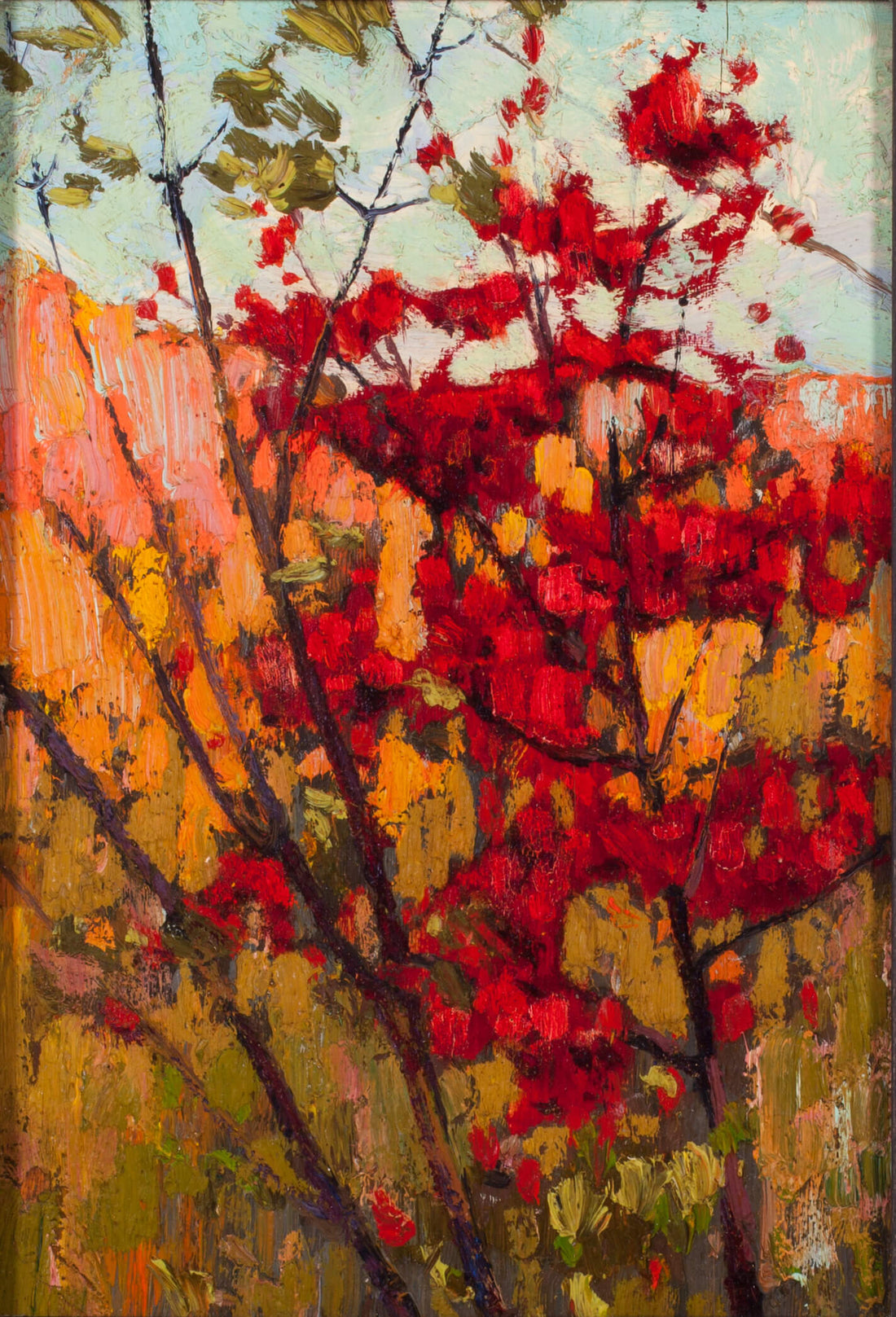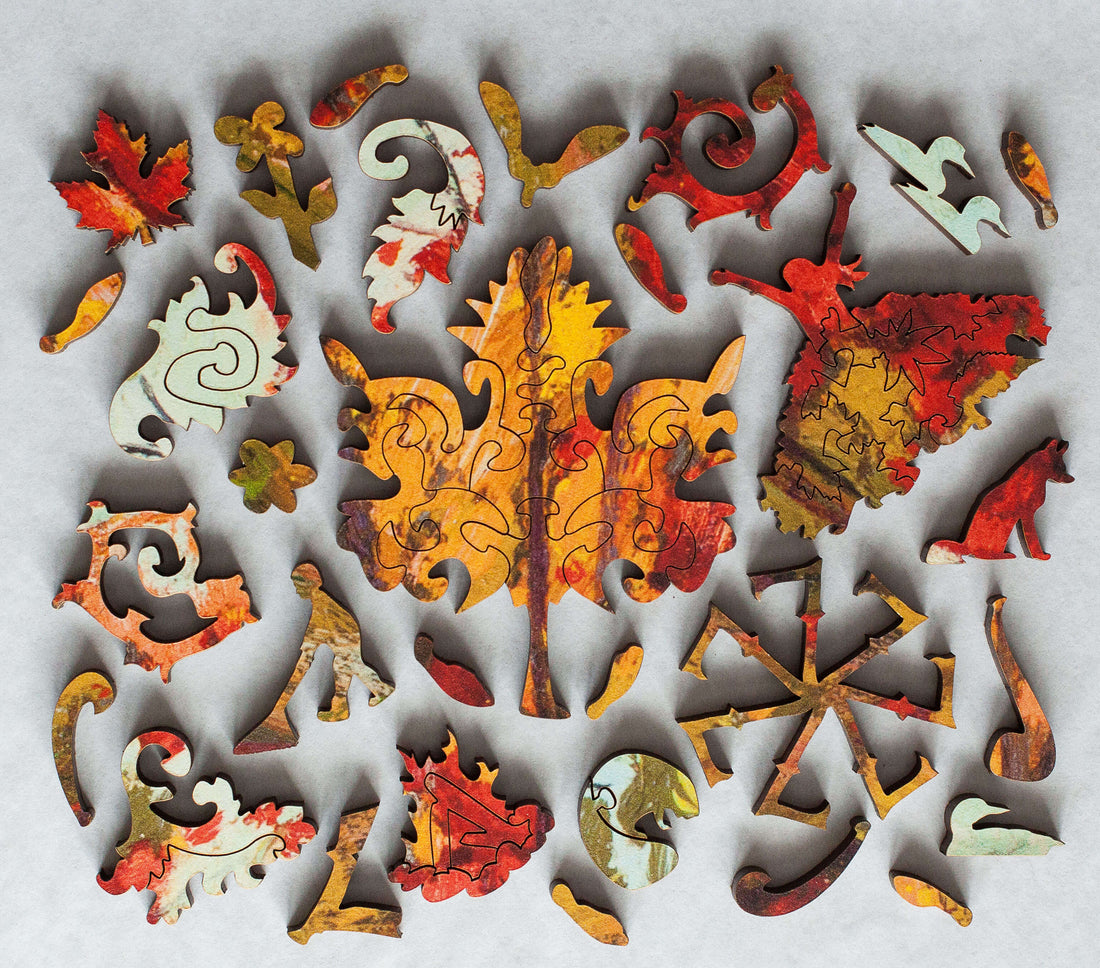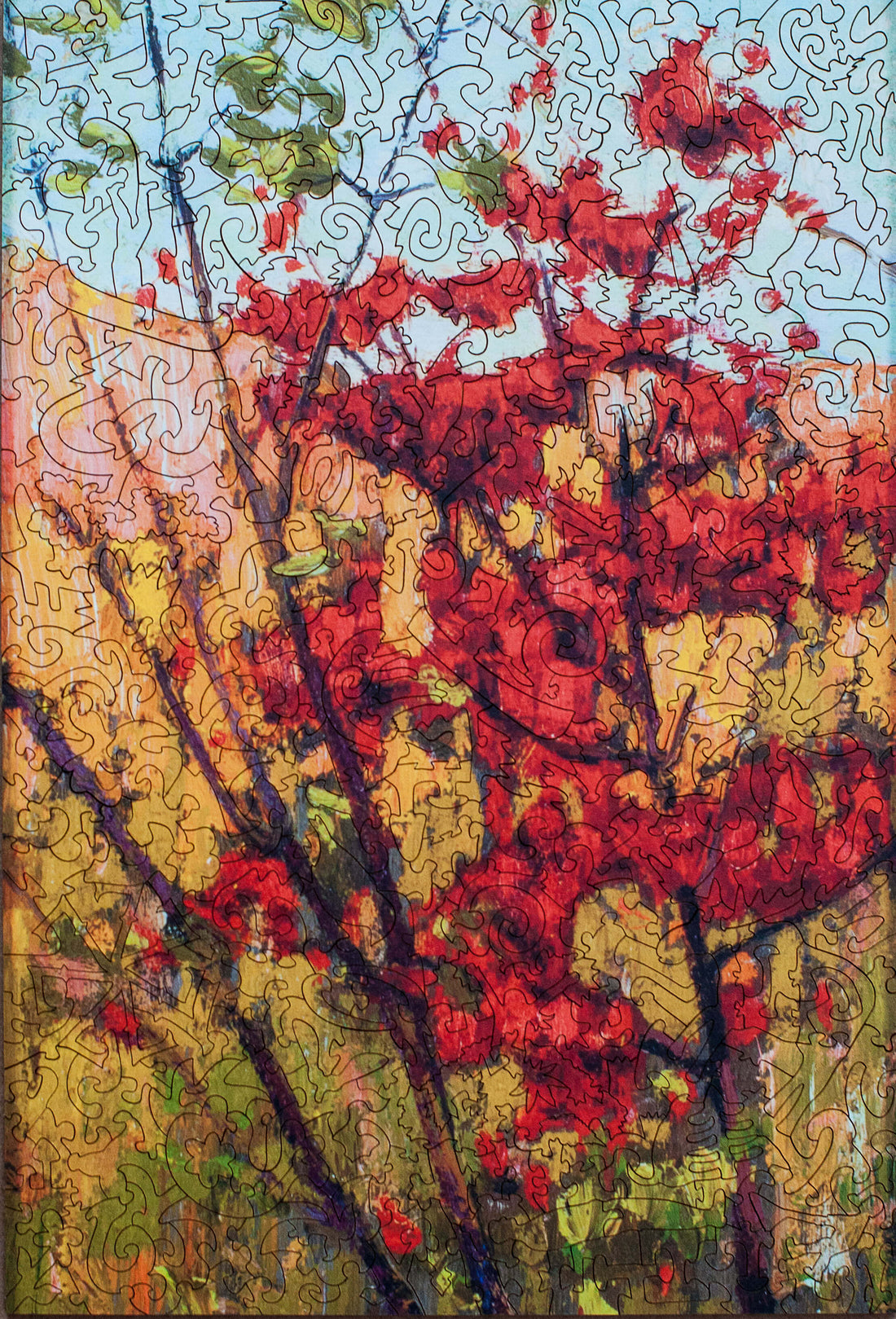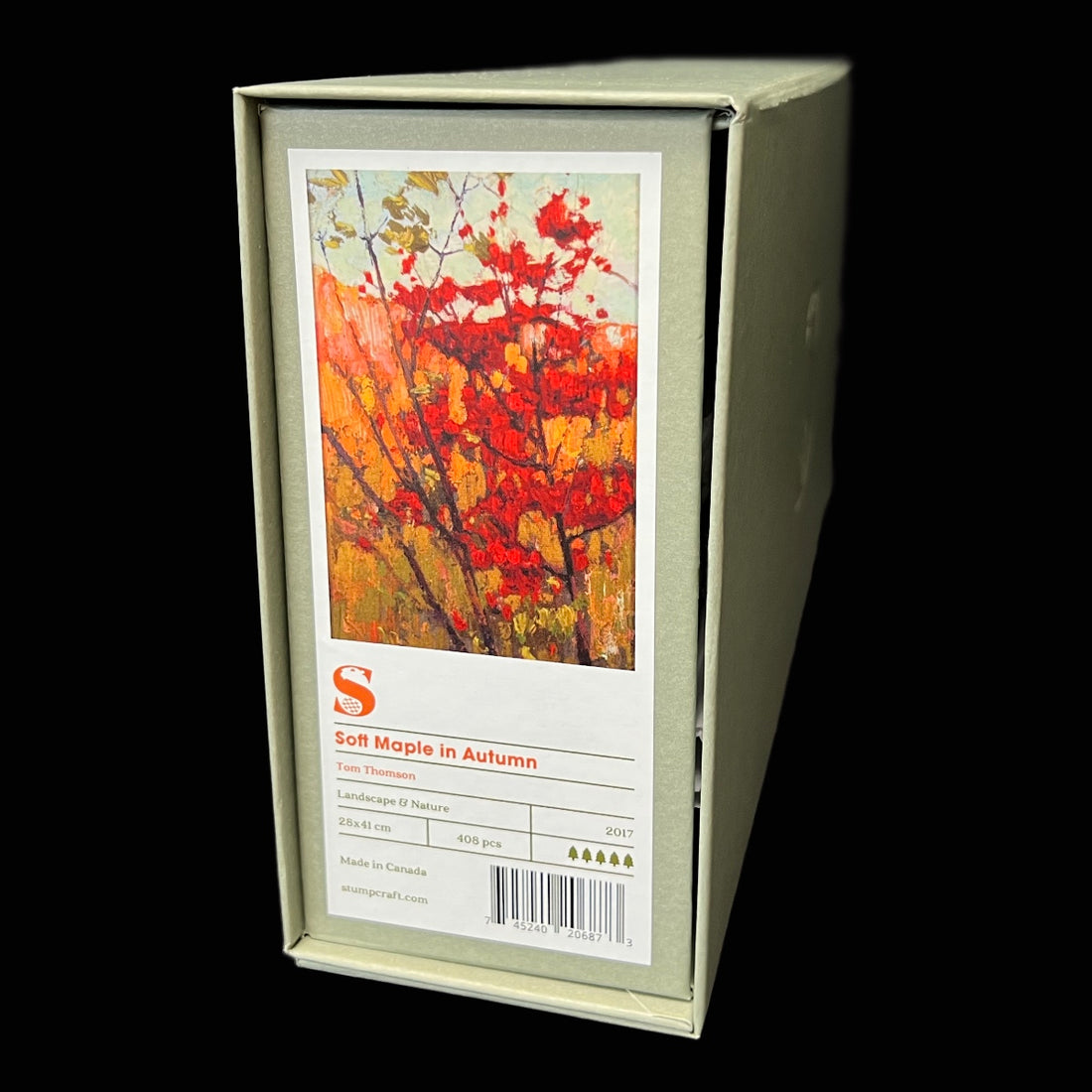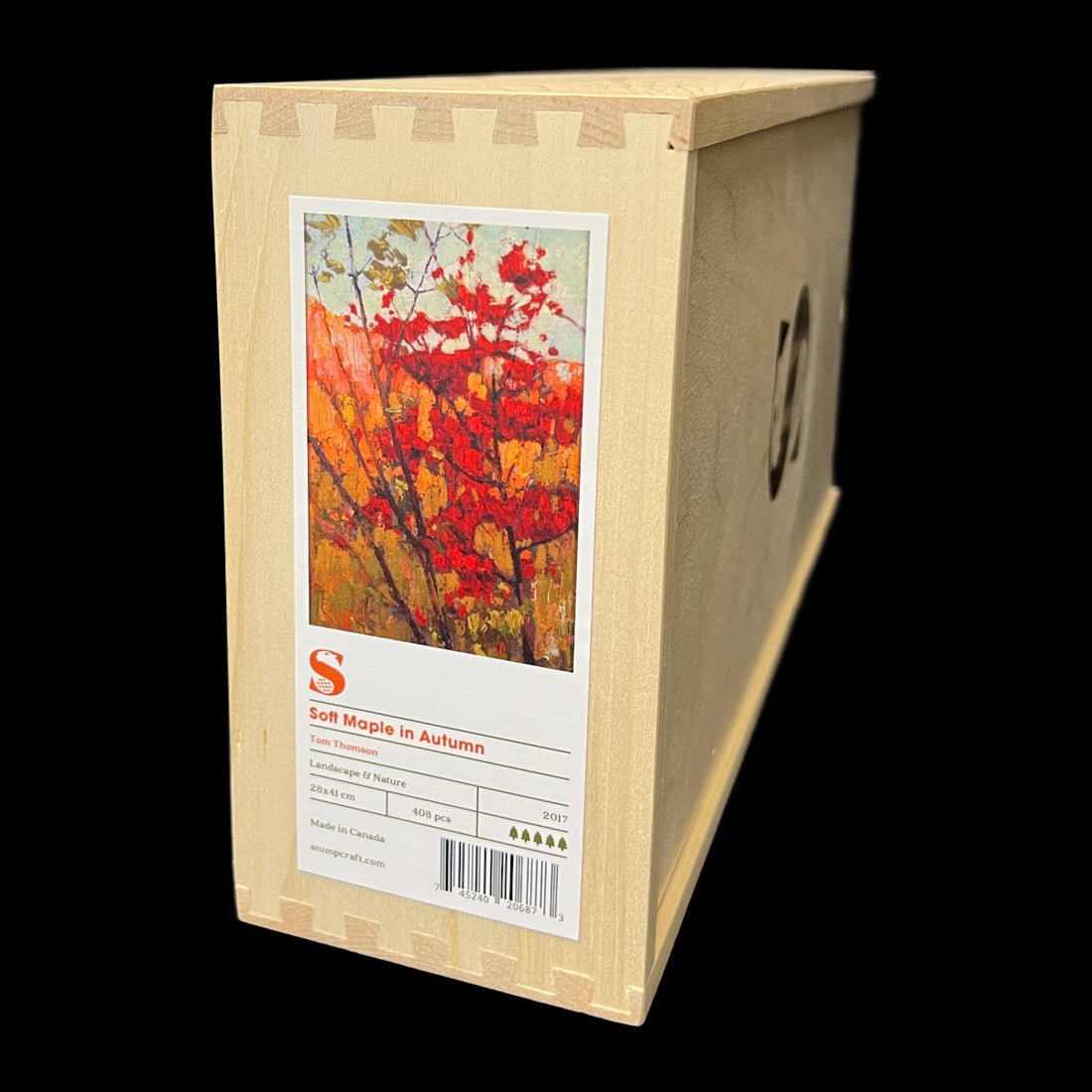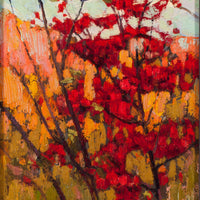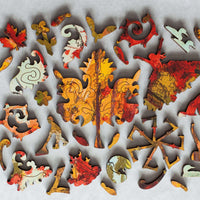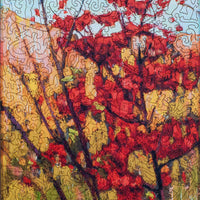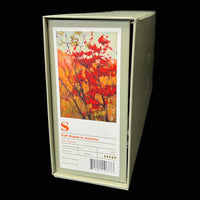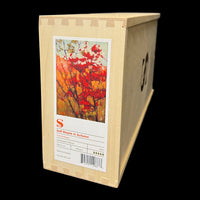 Soft Maple in Autumn by Tom Thomson
Artist: Tom Thomson (1877 - 1917)
Original oil on plywood, 1914
Collection of the Tom Thomson Art Gallery, Owen Sound, Ontario
Gift of Louise (Thomson) Henry, sister of Tom Thomson, 1967
Puzzle Designer: Jasen Robillard
Dimensions: 28 cm x 41 cm
Piece Count: 408
Difficulty: 4 out of 5
While not formerly part of the Group of Seven, most Canadians recognize Tom Thomson's oeuvre and correctly attribute his influence and association with this group of elite artists. Soft Maple in Autumn features the beautiful orange, yellow and red hues associated with the fall colours of Algonquin Park. Jigsaw puzzlers will appreciate the autumn in Algonquin Park themed whimsies, including the elusive hero known as Mr. Canoehead.
Read more about this design at our Deep Dive Design Blog.
Made in Canada.
Customer Reviews
08/17/2023
Anonymous

Germany
I recommend this product
I love Stumpcraft
I've come to purchase 15 Stumpcraft wjps so far, this being one of them, and all are ingeniously crafted challenging and state-of-the-art artifacts. As a wjp fan I just cannot get enough of it, and am saying this from countries away. Thank you very much Stumpcraft for you fill the void enormously in this area. Cheers from Türkiye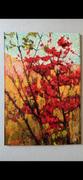 07/29/2023
Soran

Canada
I recommend this product
Truly amazing
This will be part of our children's inheritance - memories to build on. My favourite Canadian artist's work in this amazing puzzle format. It's not mingled with laughters and discoveries together with my family.
07/02/2023
Michelle A.

Canada
I recommend this product
Tom Thompson puzzle
The whole concept of these laser cut wooden puzzles blow me away. They're so well made, and become nothing short of addictive. I'm making a frame for it now, to go with the framed floral one we did previously.
06/20/2023
Anonymous

Canada
I recommend this product
So beautiful
This puzzle was a challenge. We spent a whole day puzzling!
I recommend this product
Beautiful
Absolutely loved this puzzle! It was beautiful and addictive and I thoroughly enjoyed putting this together.