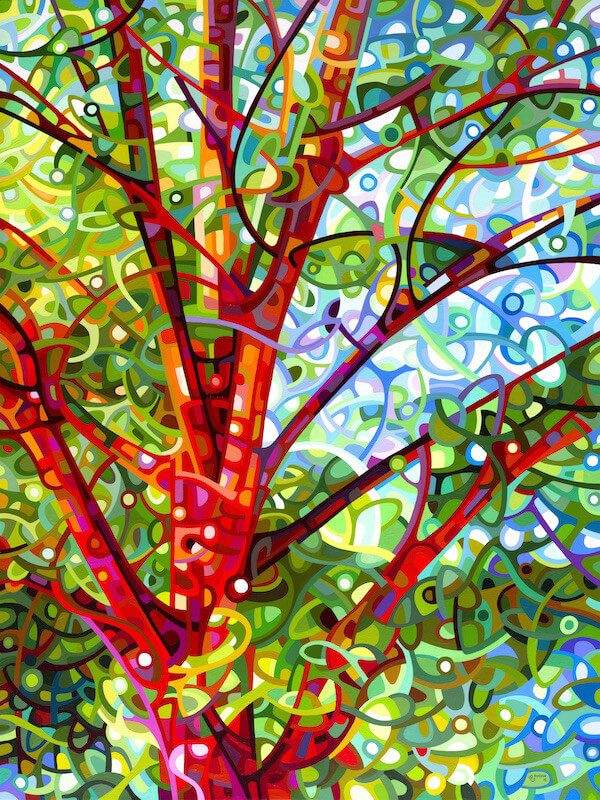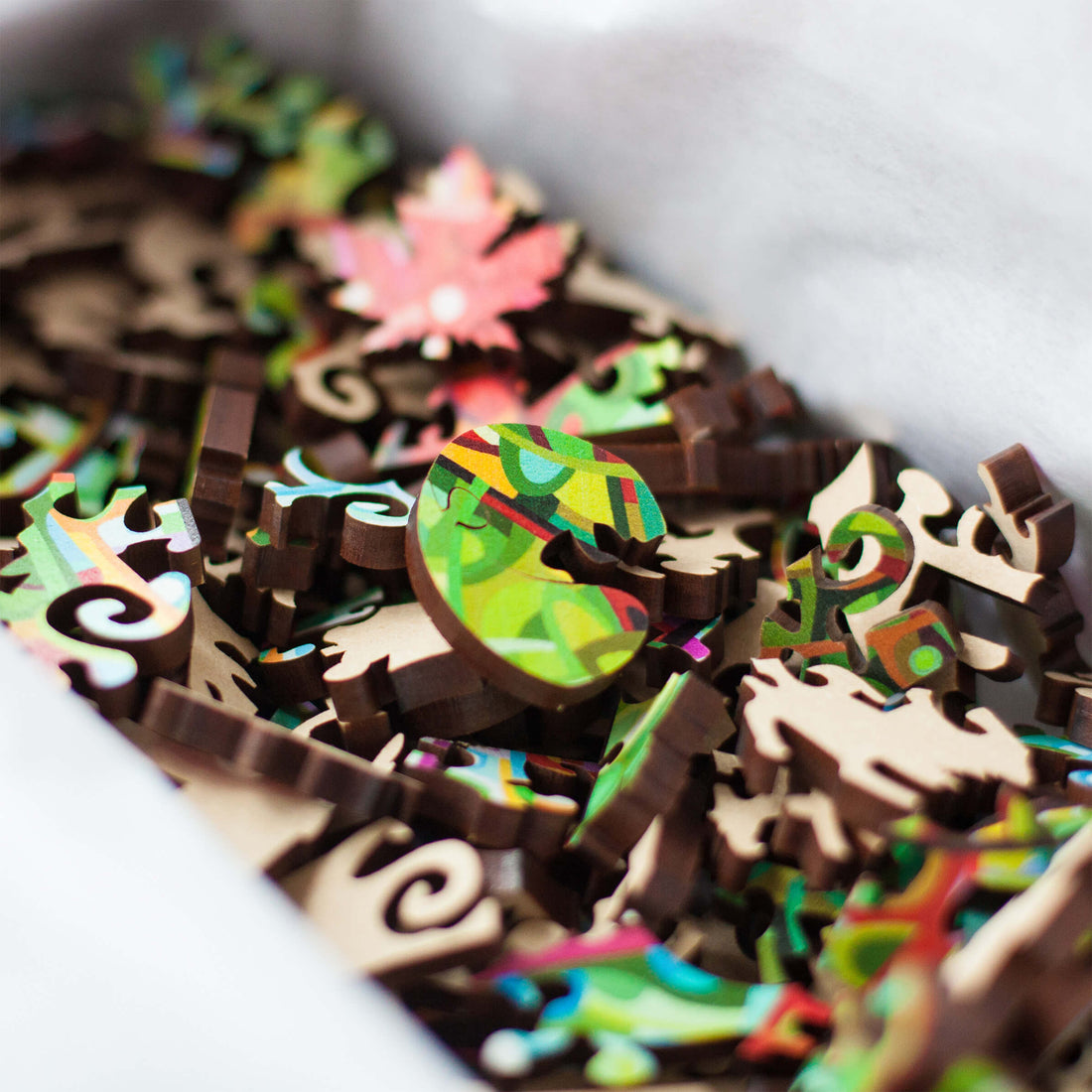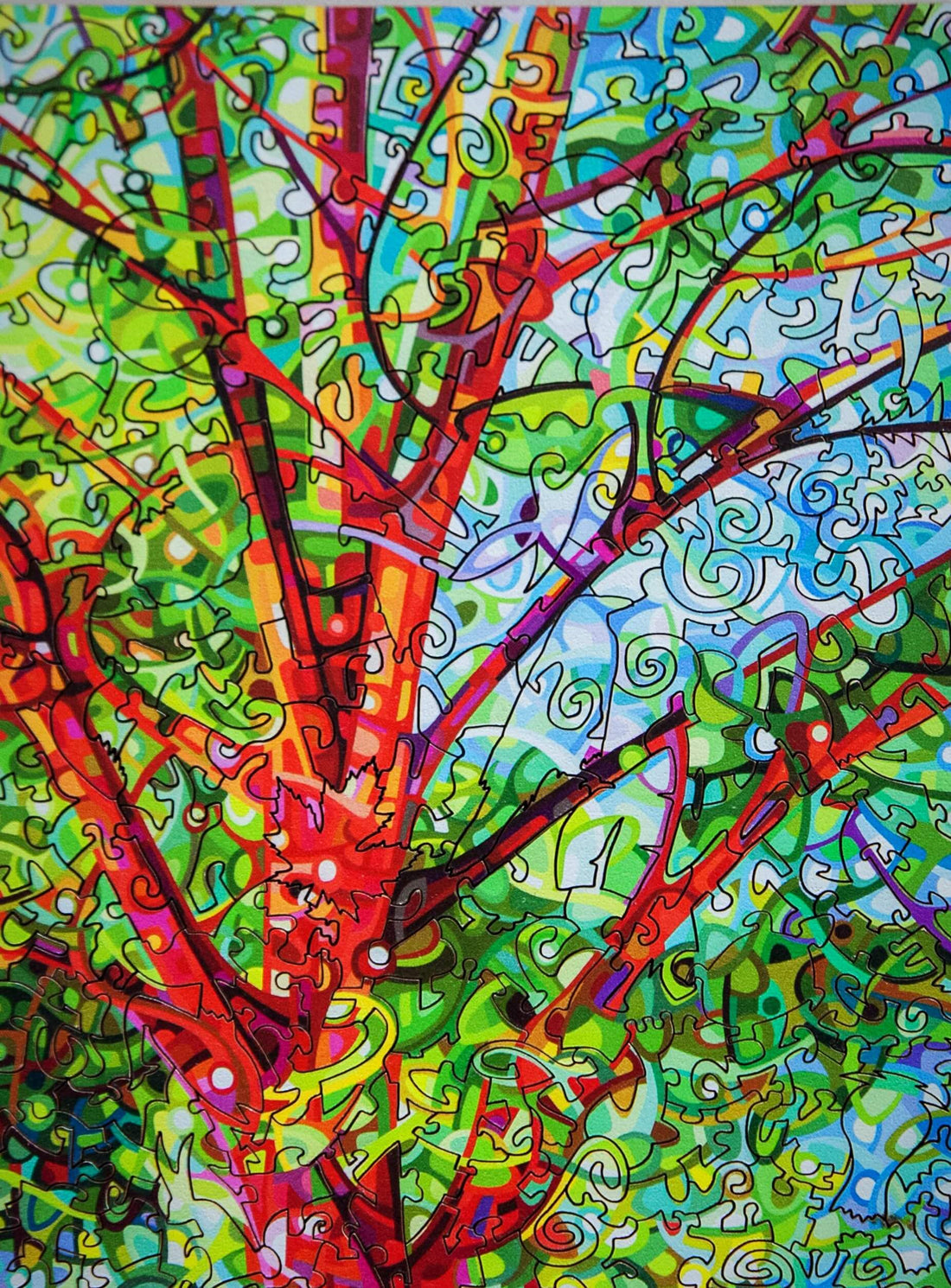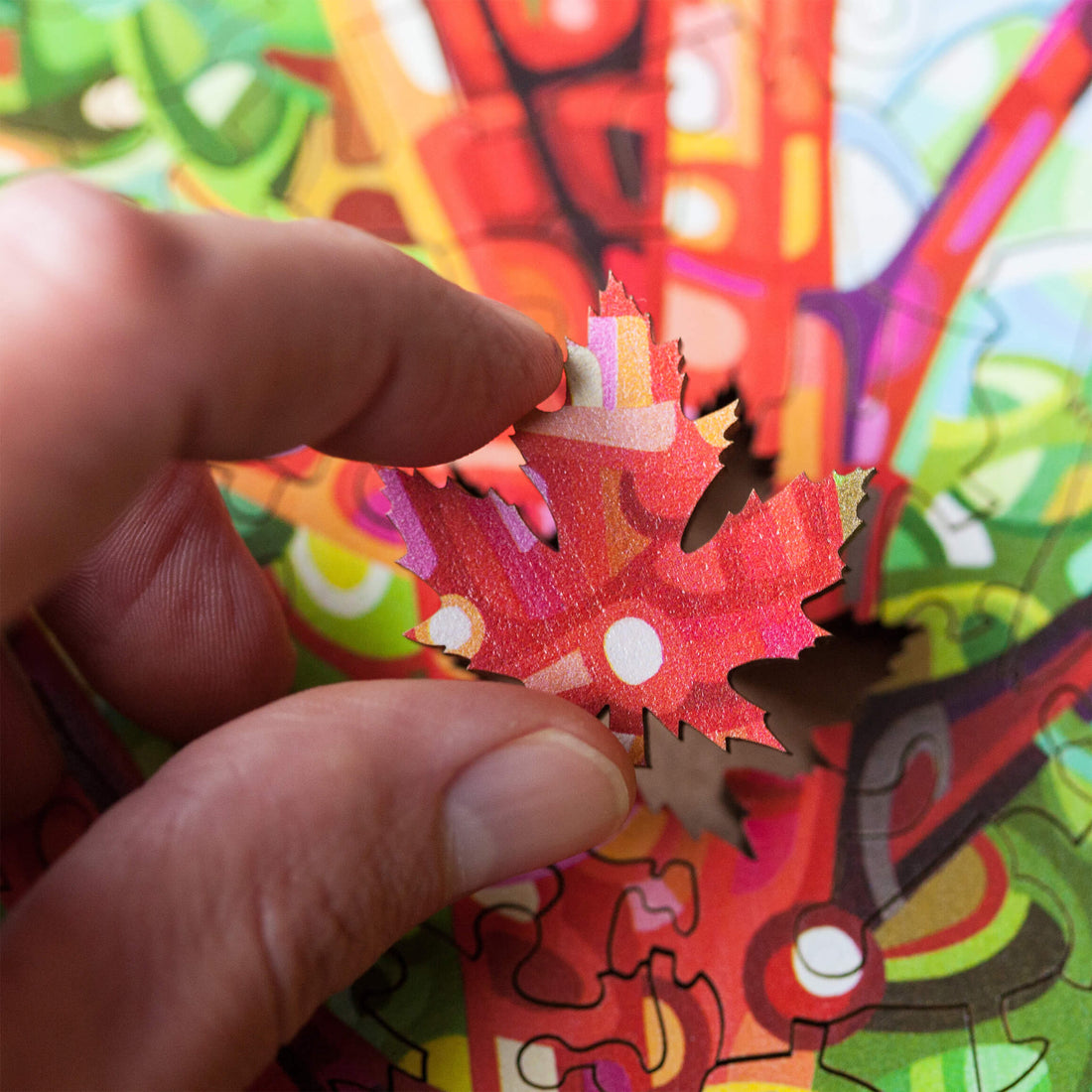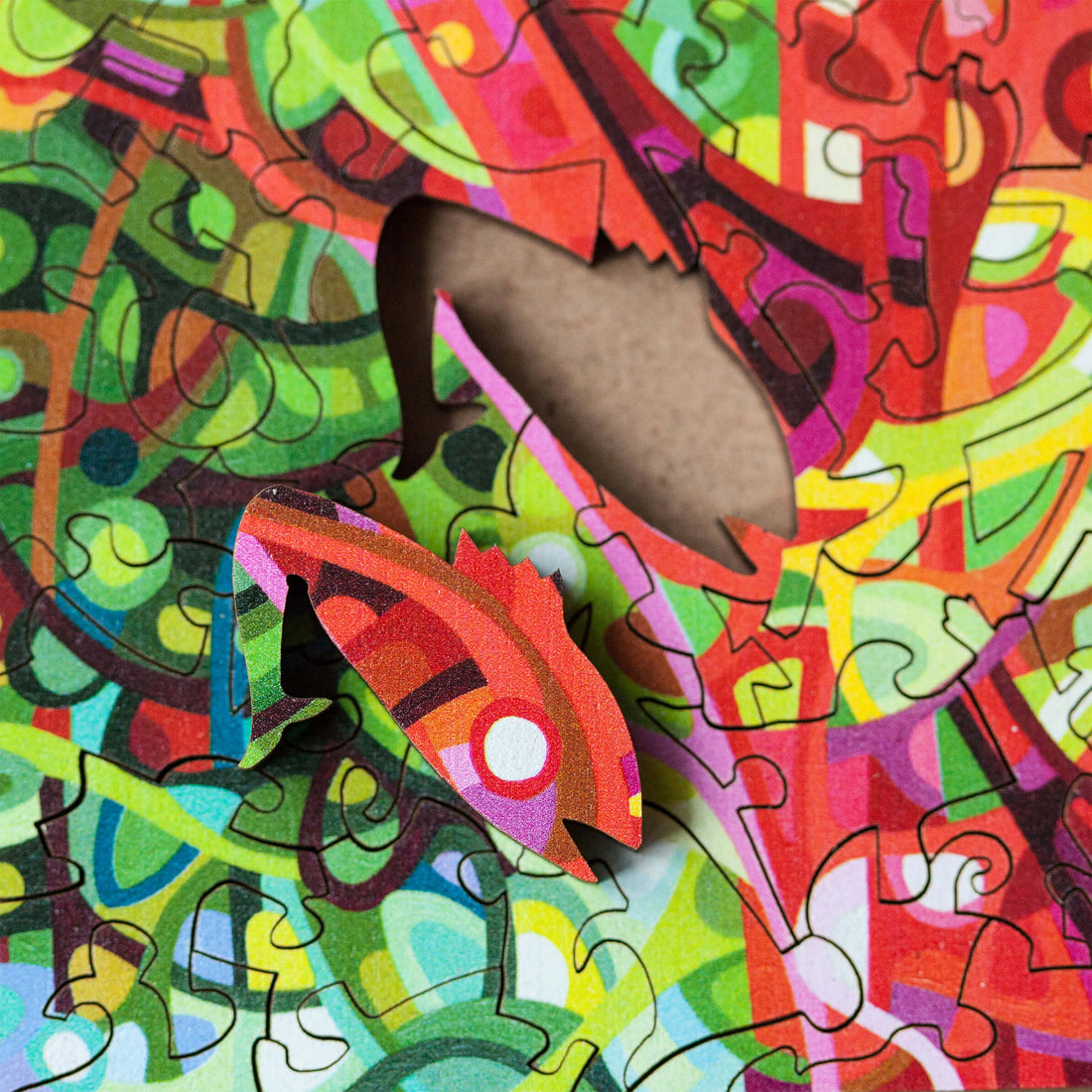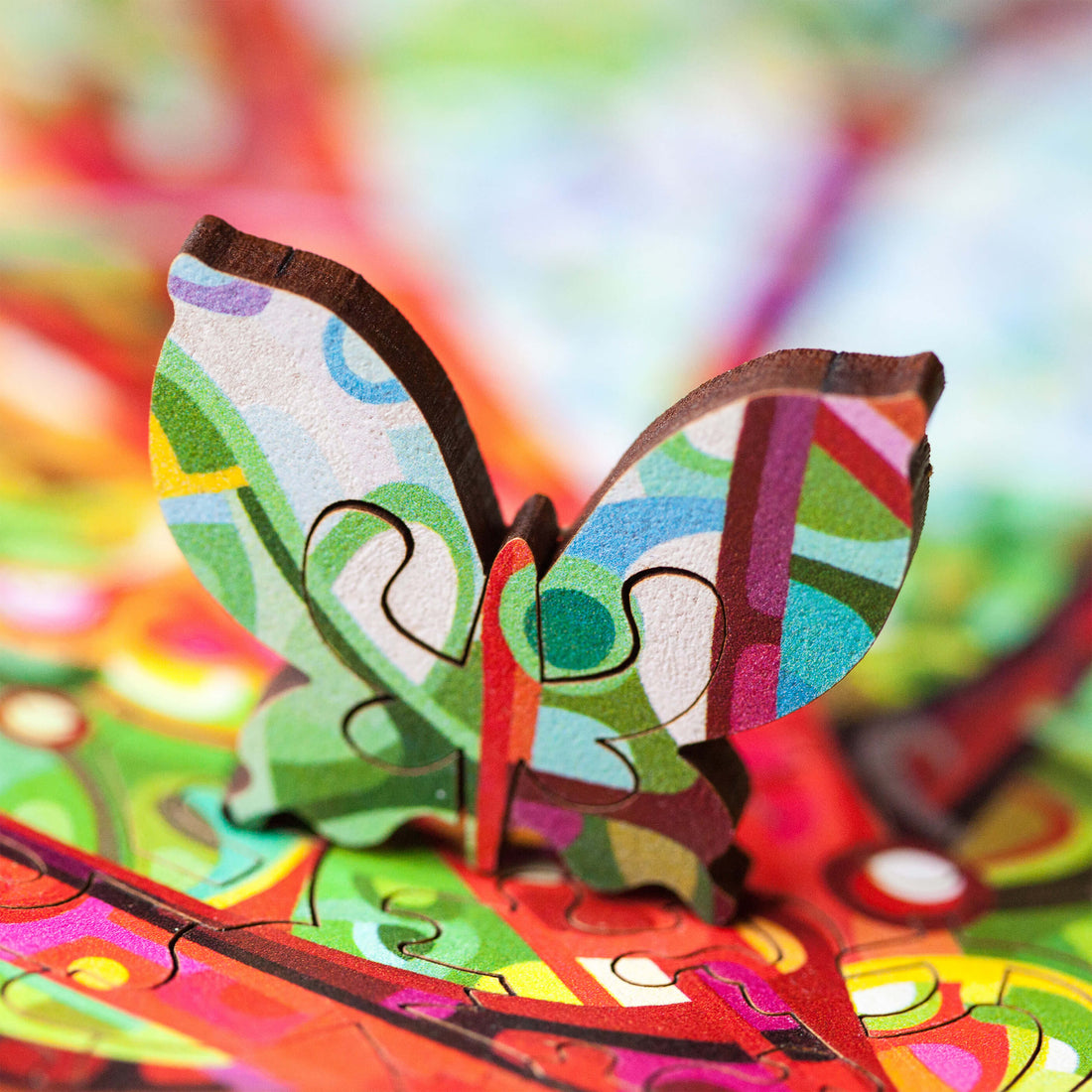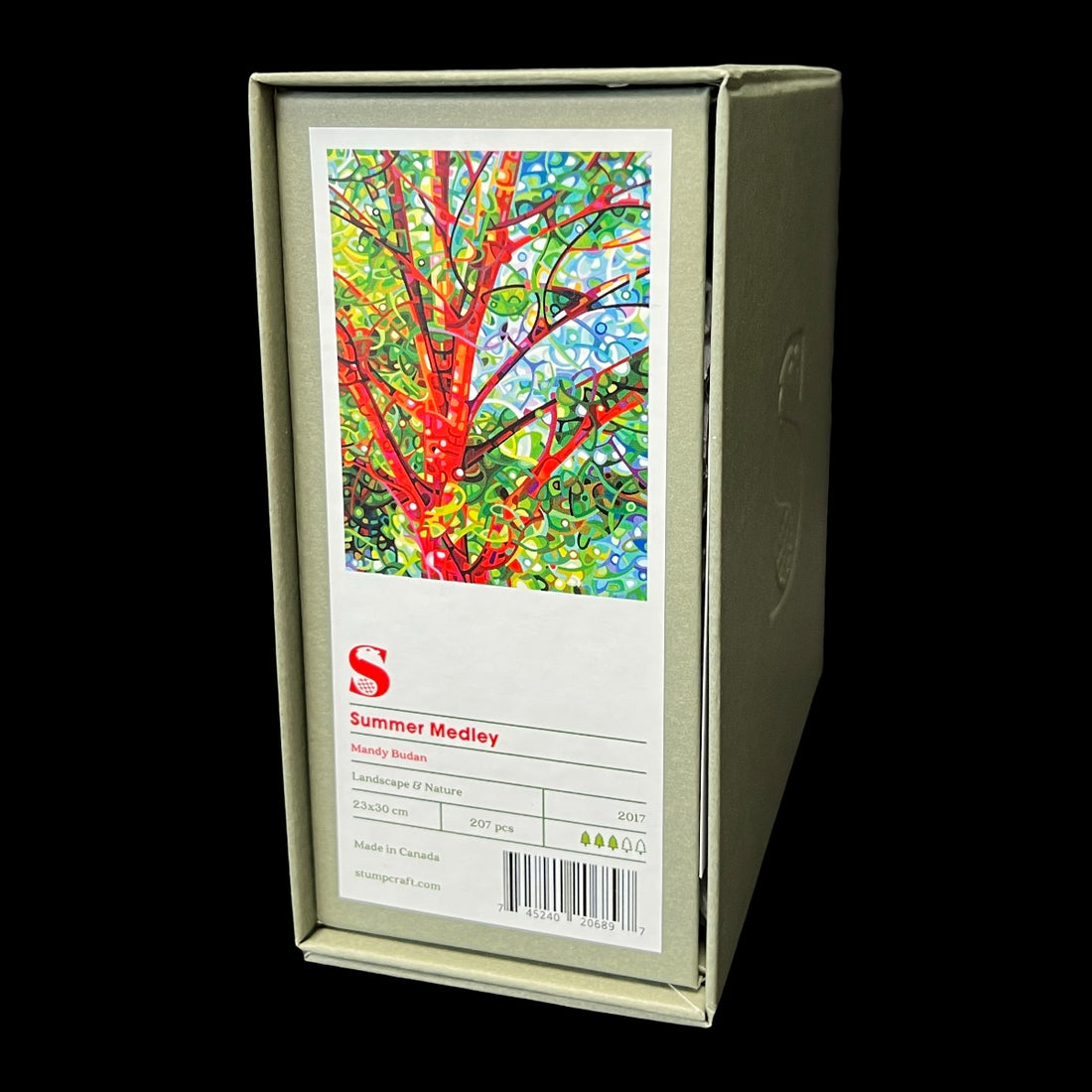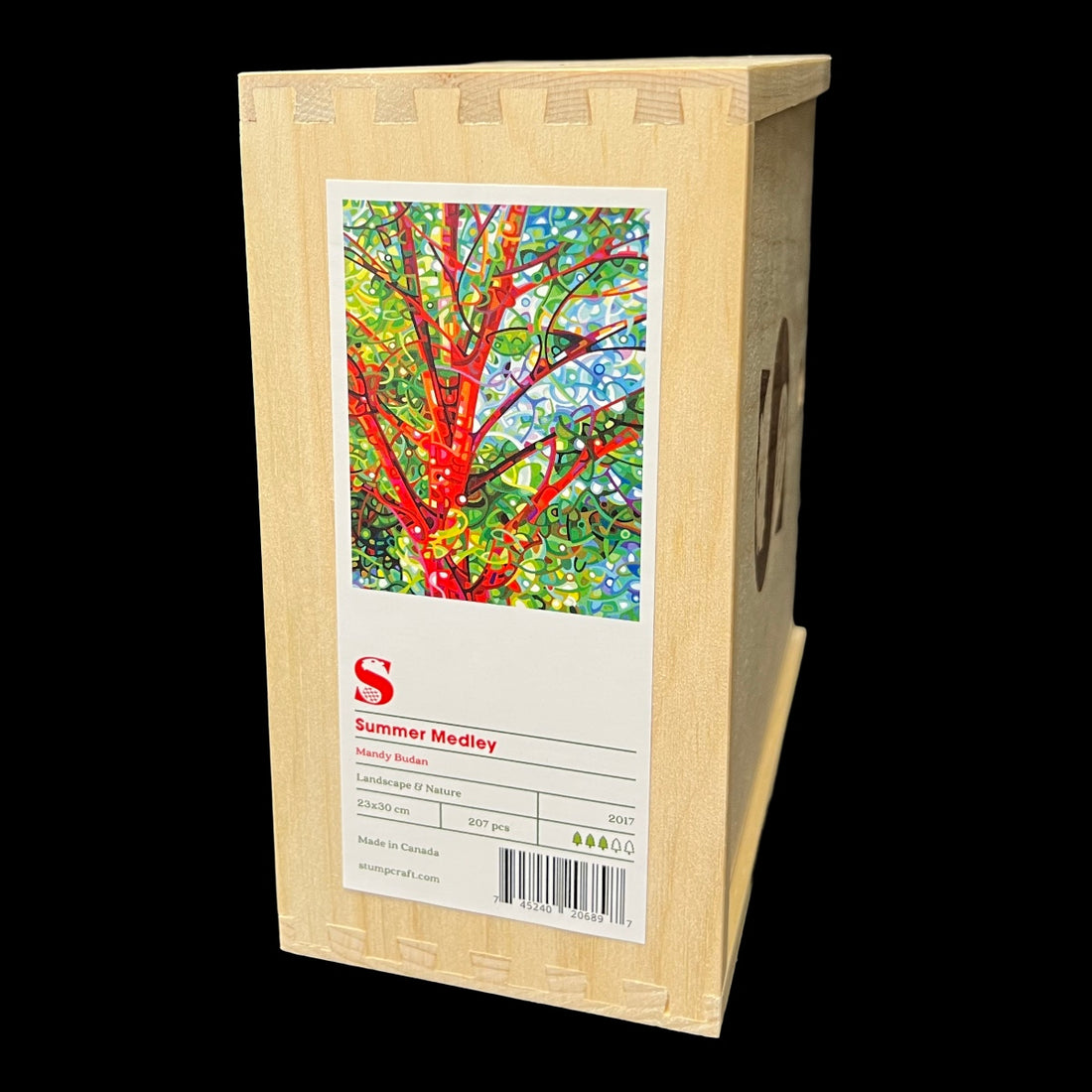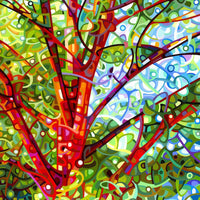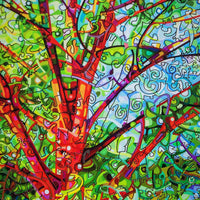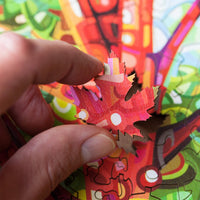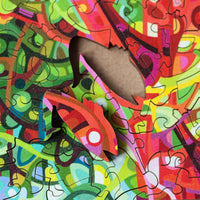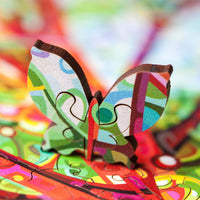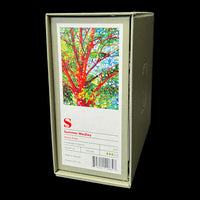 Summer Medley by Mandy Budan
Artist: Mandy Budan
Puzzle Designer: Jasen Robillard
Dimensions: 23 cm x 30.5 cm
Piece Count: 207
Difficulty: 3 out of 5
The first puzzle in our launch campaign is relatively challenging for its size due to the higher proportion of line cuts and the relatively dispersed color palette. Mandy's beautiful art is a natural fit for puzzles and we hope to feature many other of her works in the future.
Read more about this design at our Deep Dive Design Blog.
Made in Canada.
Customer Reviews
100
reviewers would recommend this product
Write a Review
08/07/2023
Debra H.

Canada
I recommend this product
Birthday gift
I have purchased numerous Stumpcraft puzzles before from the website, but this time I went to the store and was very impressed with the design and quality of all the puzzles on display. They are beautifully crafted and the staff helped me pick out a 60th birthday present for my cousin. She loved Alison and Mandy's puzzles. All the puzzles are do interesting and it was hard to decide which ones to choose.
07/24/2023
Lauren H.

United States
I recommend this product
Love this puzzle
This puzzle has thick pieces, and a quality cut for a challenge. It took me two evenings to assemble. There were some minor flaws with pieces and StumpCraft offered to replace them! Great customer service and a beautiful puzzle. I've been puzzling daily for six months, and I appreciated the added playful difficulty with this puzzle, and the surprise whimsies I didn't notice until I flipped the completed puzzle over.
07/20/2023
devrim e.

Turkey
I recommend this product
Stumpcraft stumps always
I've assembled this terrific puzzle twice so far, loving it all the way through, and of course recommend it wholeheartedly, but I'd like to say something in general. Succinctly, I've purchased 15 boxes up to now (from as far as Türkiye - Turkey), and am planning to obtain all the Stumpcraft puzzles. Why? For they are unique in picture, in cut, in finish on the surface picture and on the sides, and they are really so challenging and so gratifying, which can be appreciated especially by wooden puzzle enthusiasts. All in all, I thank very much all the friends in this absolutely amazing company. Peace..
07/05/2023
Kara M.

Canada
05/17/2023
Robin M.

Canada
I recommend this product
Excelente
So much fun! Very unique and challenging!