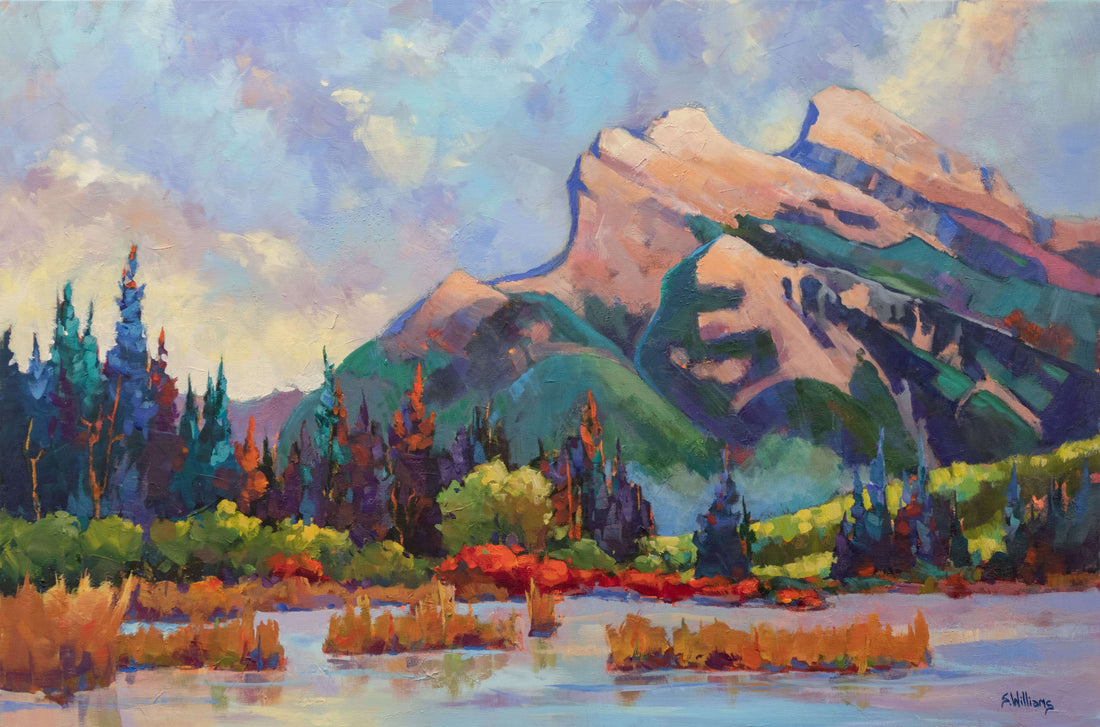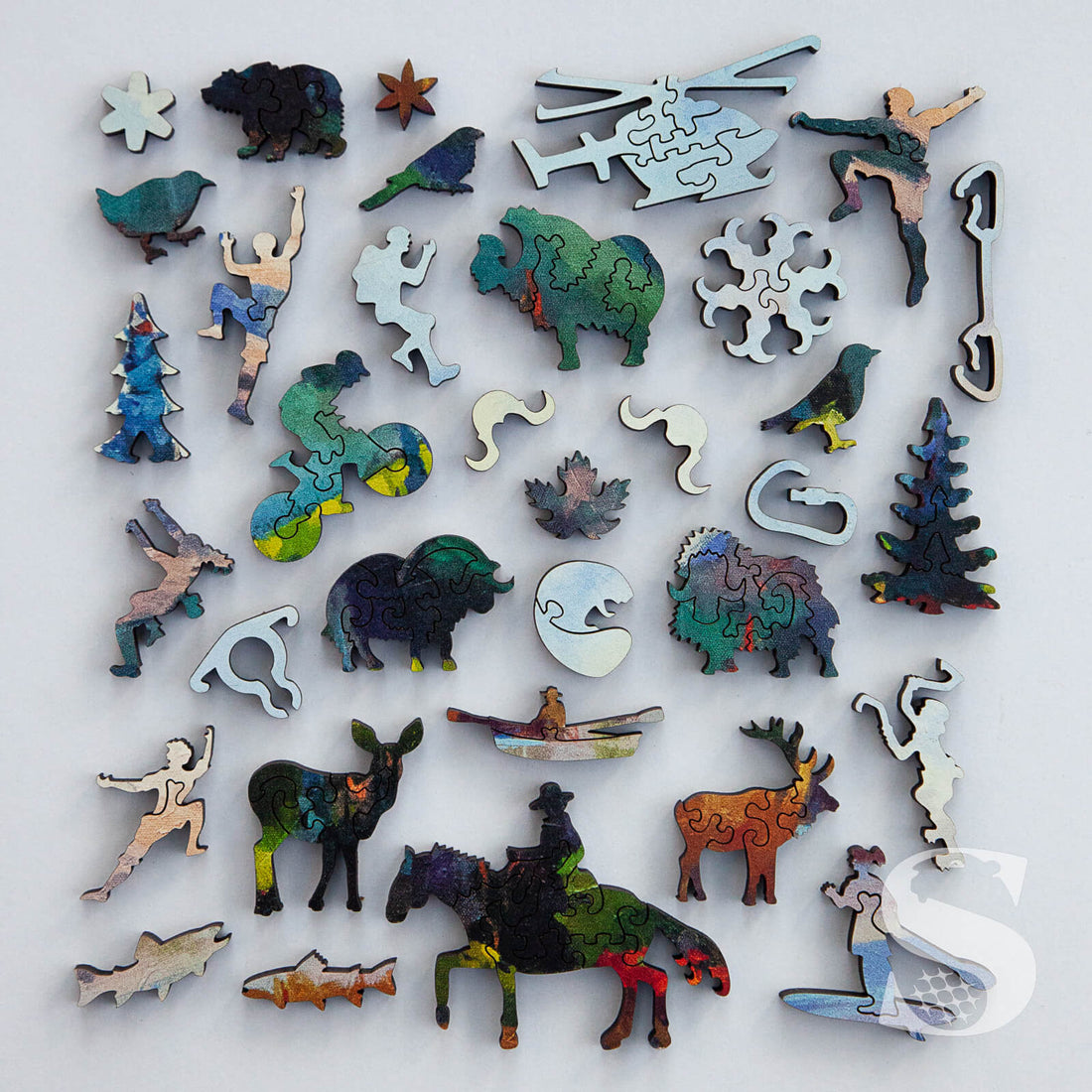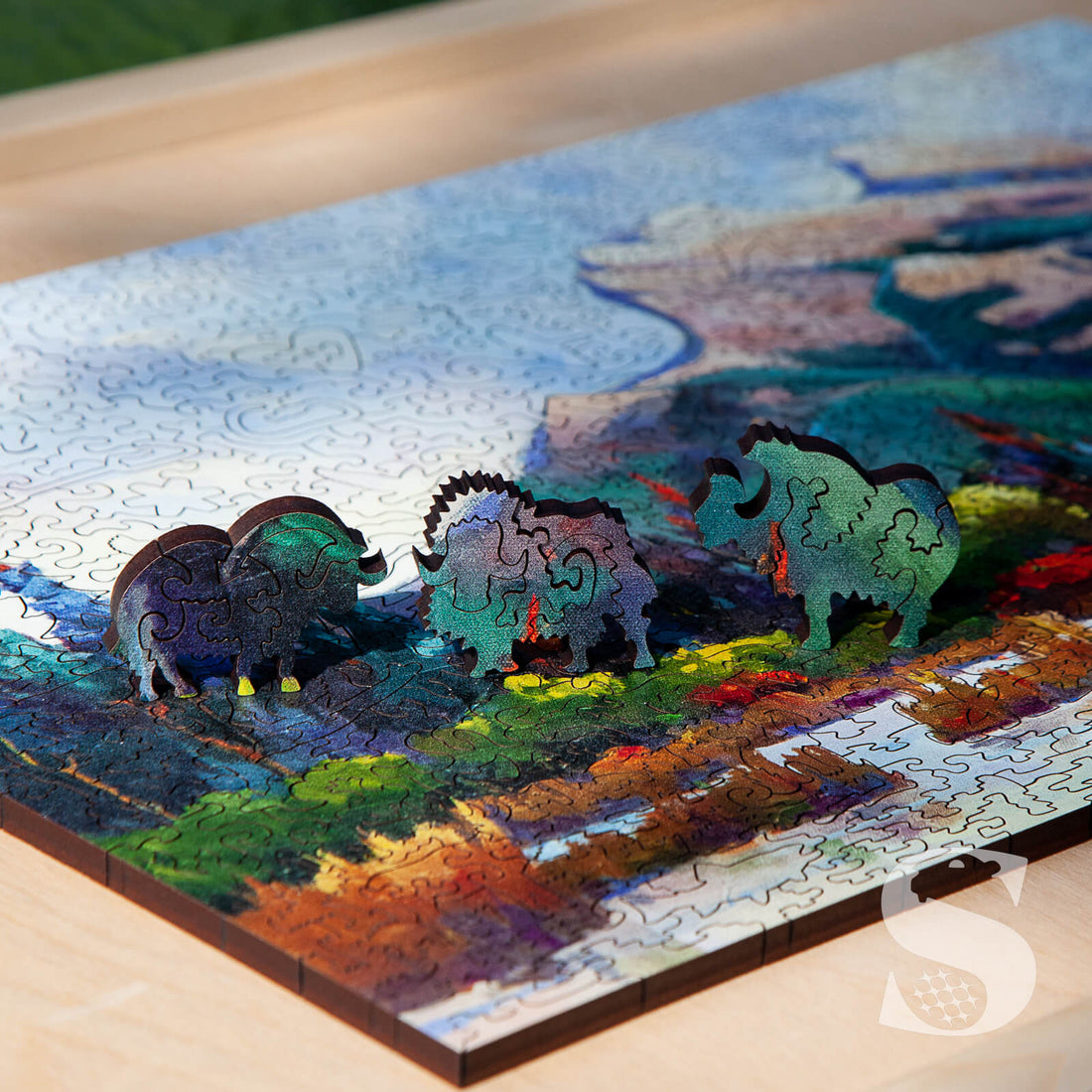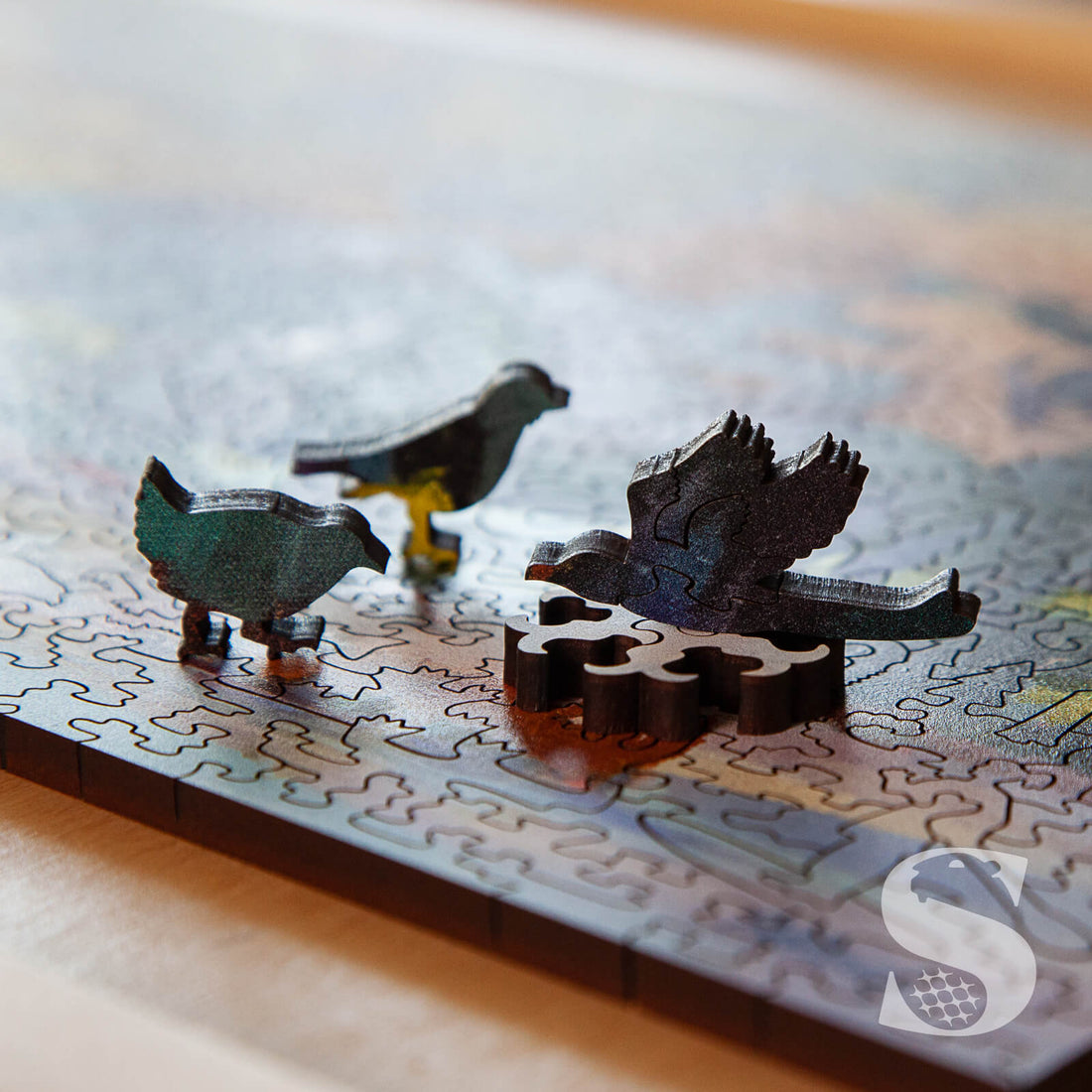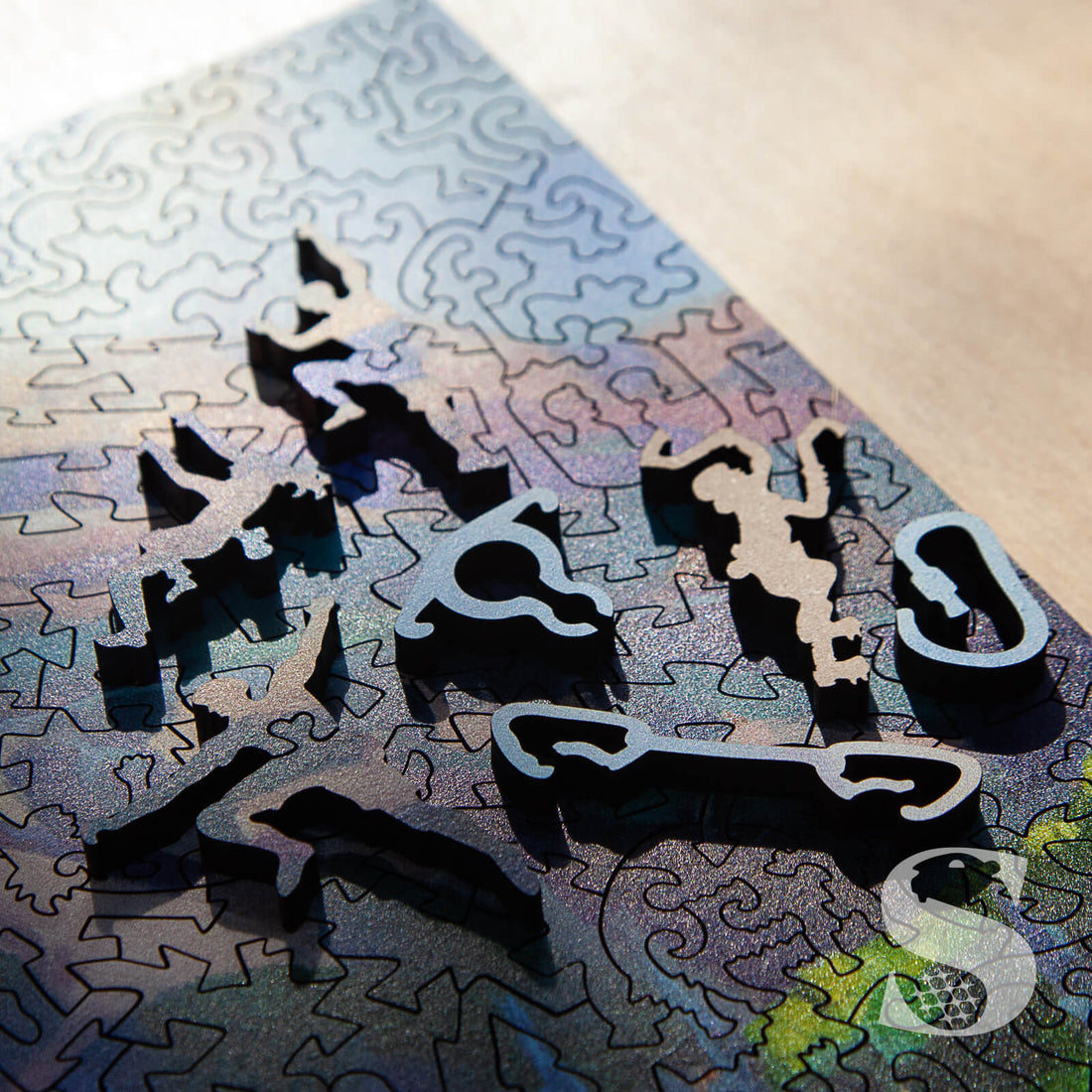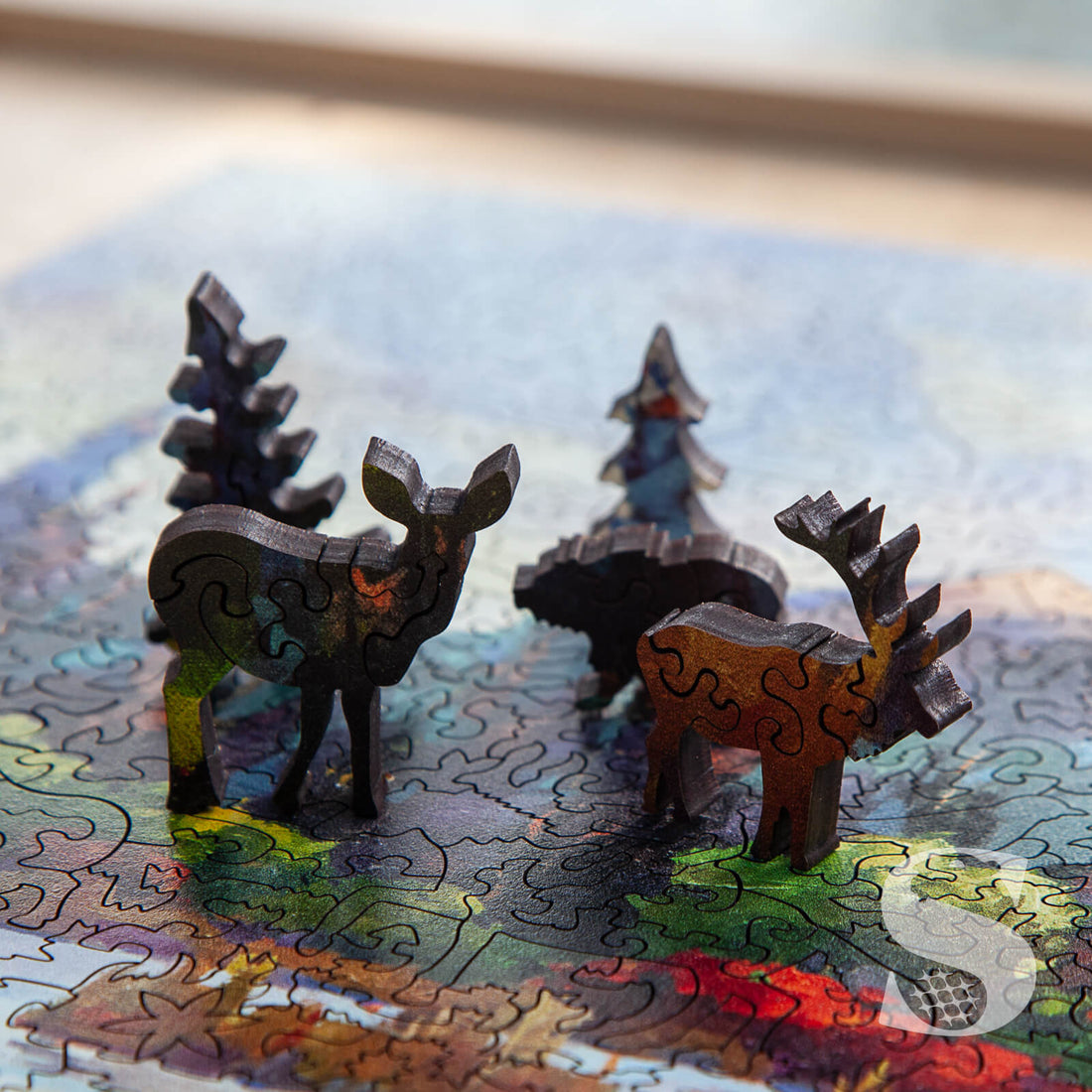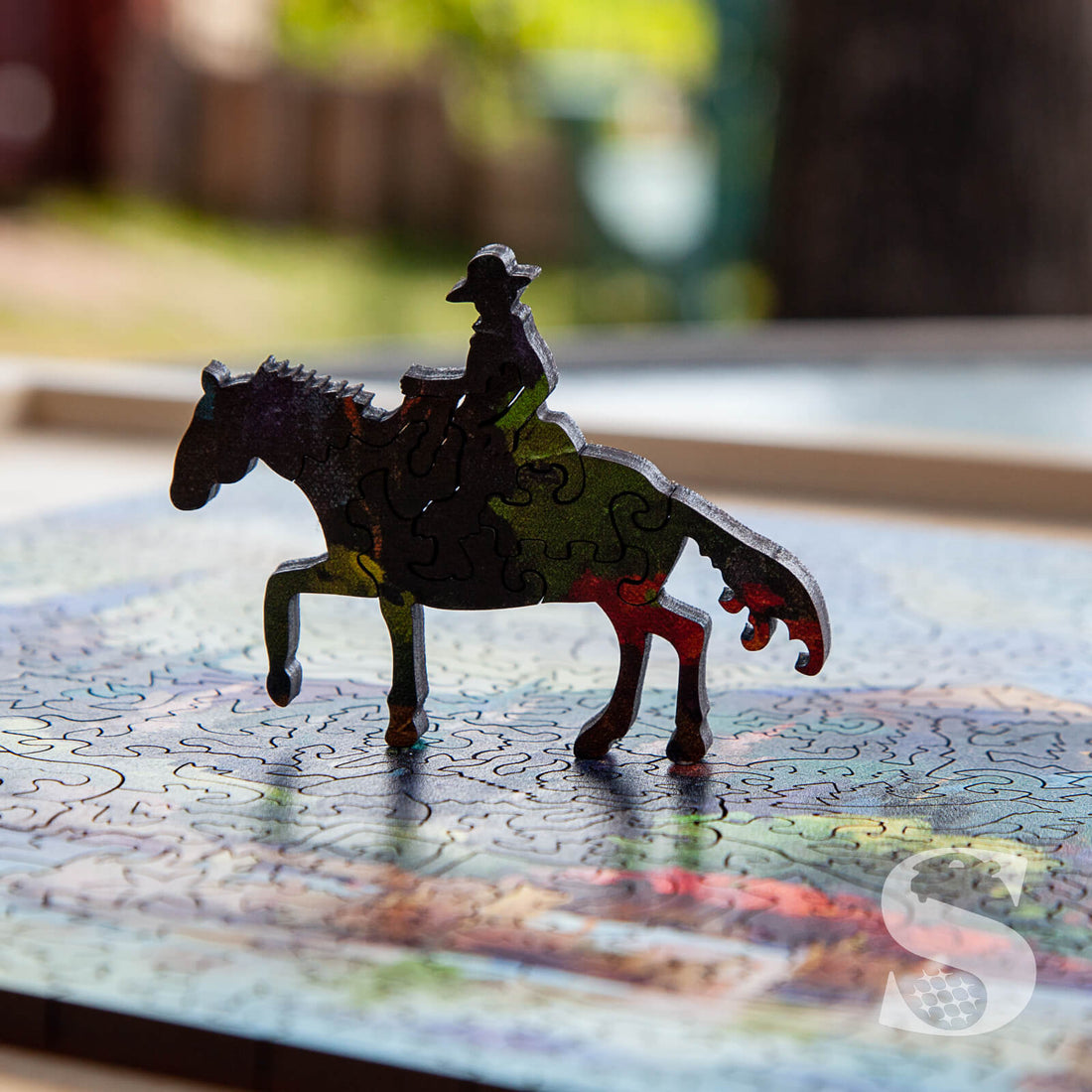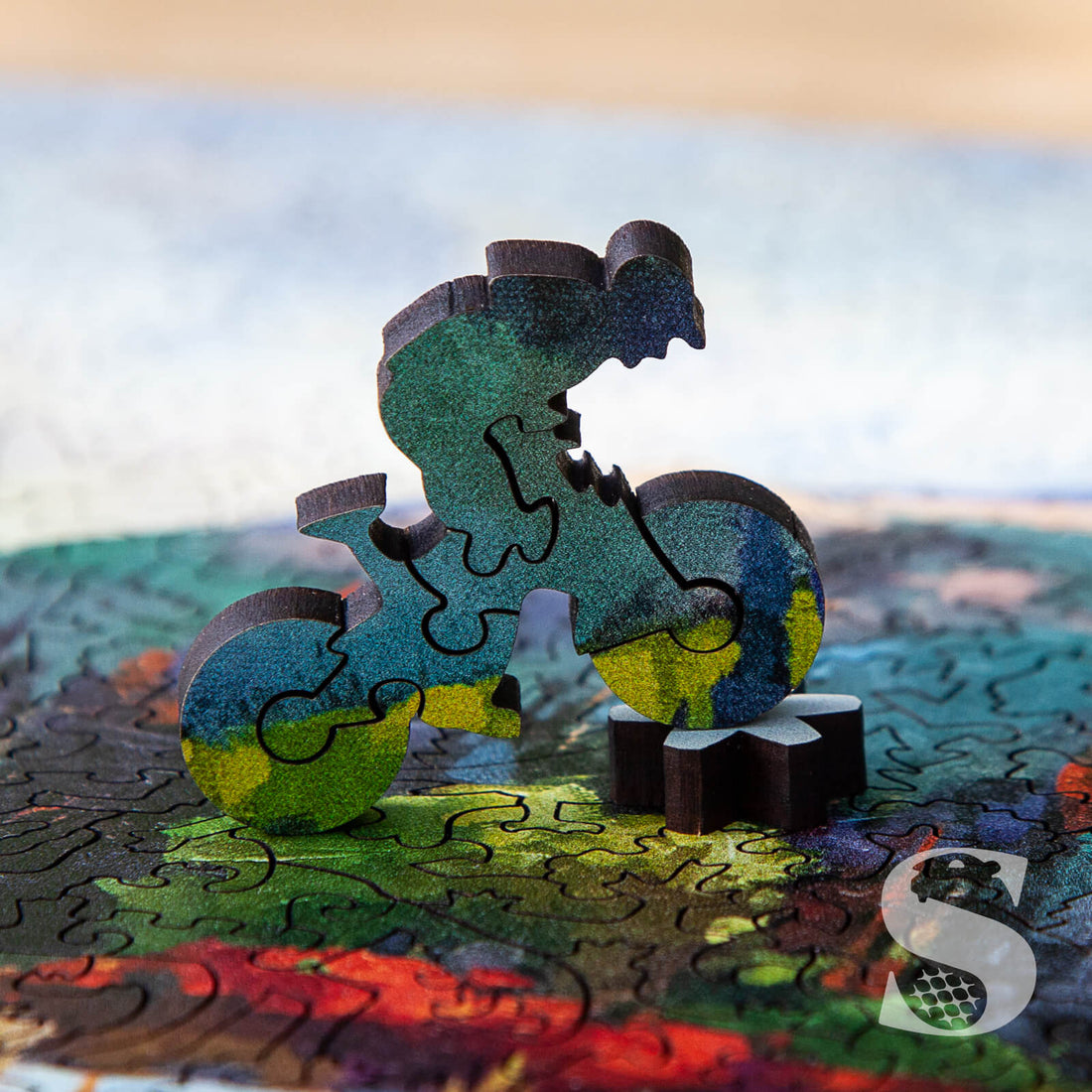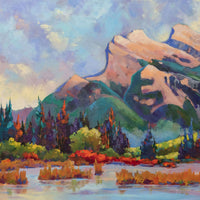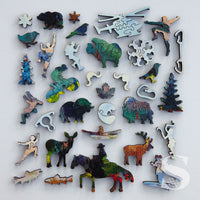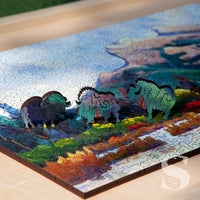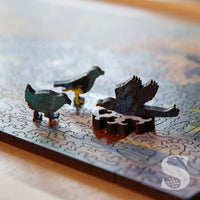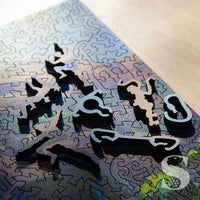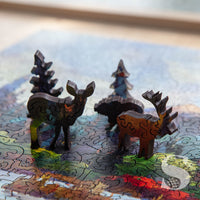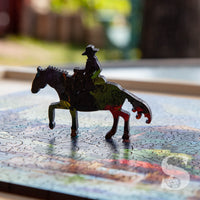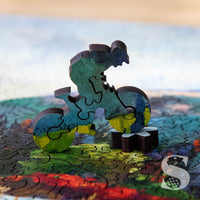 A Different Glory by Sharon Lynn Williams
Proceeds from the sales of this puzzle support Mountain Muskox Mentorship Program. This community-led organization has a mission to help individuals who have experienced loss or trauma while recreating and working in the mountains. They pursue this mission through shared vulnerability, care and common understanding in professionally facilitated peer-group circles.Mountain Muskox are continuing to seek donations to help build and grow this peer-support resource for the Bow Valley and other mountain communities. $5 from each puzzle sold will be donated. Additional donations can be made through their partnership with the Alpine Club of Canada.

Artist: Sharon Lynn Williams
Puzzle Design: Jasen Robillard
Dimensions: 45.5 cm x 30 cm
Piece Count: 550
Difficulty: 4 out of 5


Waskahigan Watchi (house mountain in Cree, and also known as Rundle Mountain) serves as the striking backdrop to Vermillion Lakes in this beautiful painting by Calgary artist Sharon Lynn Williams. 

The iconic ridge and surrounding landscape calls us back to revisit it again and again at various times of day, and at different seasons of the year. Every moment in this special place is worth savouring. In 'A Different Glory', Sharon Lynn highlights and juxtaposes the varied and contrasting elements that elevate our spirits when we are exposed to mountain life: the changing tone and shade of colours in the sky and clouds; the shadows playing against the subtle relief of the ridge face; the aliveness of seasonally evolving flora and fauna; the fluidity of water against the relative stillness of thrusted rock sheets.

Designed and made in Canada., in support of the Mountain Muskox Mentorship Program. You can find out more but Mountain Muskox by reading this excellent article in Macleans Magazine.

Read more about this design at our Deep Dive Design Blog.
Made in Canada.