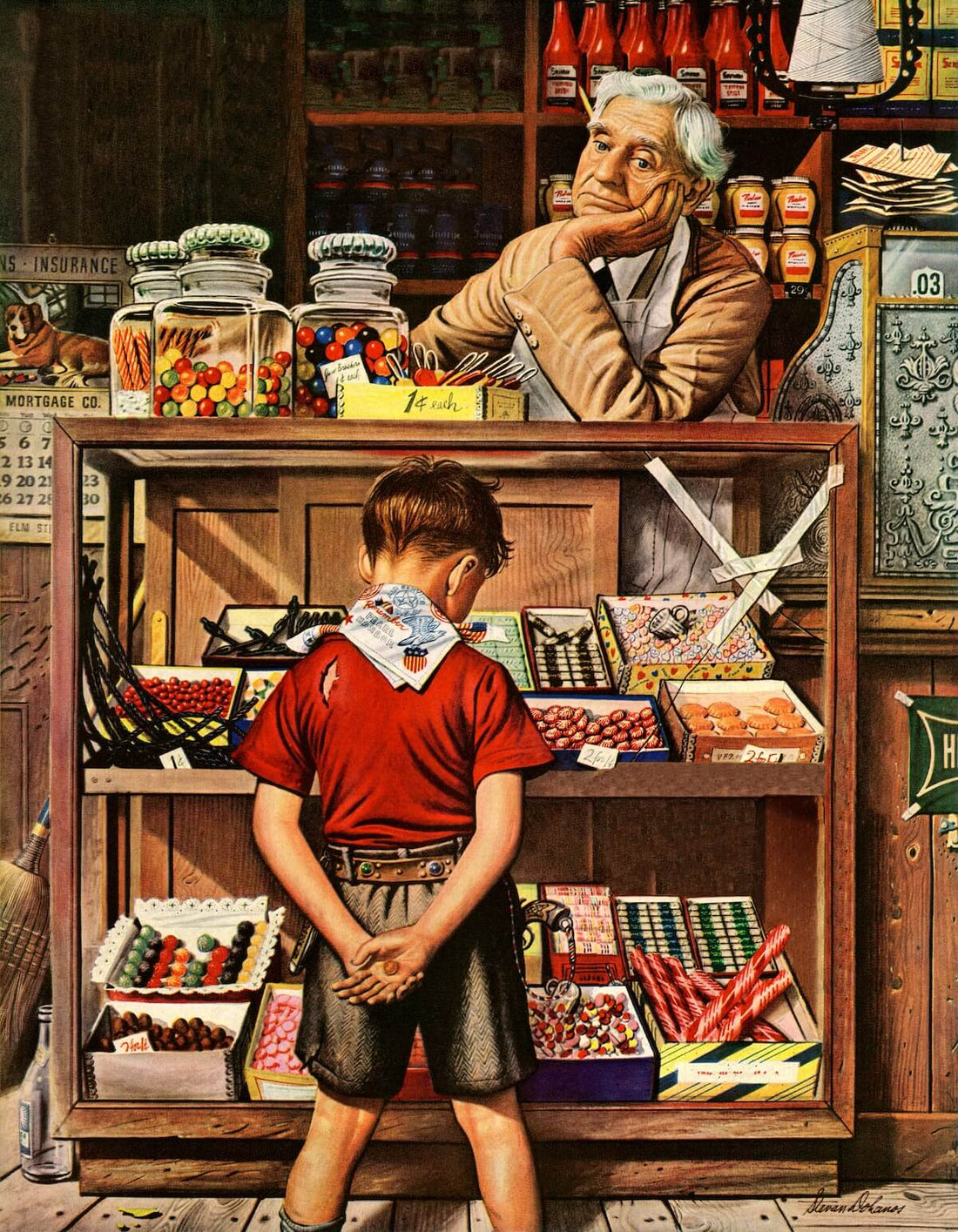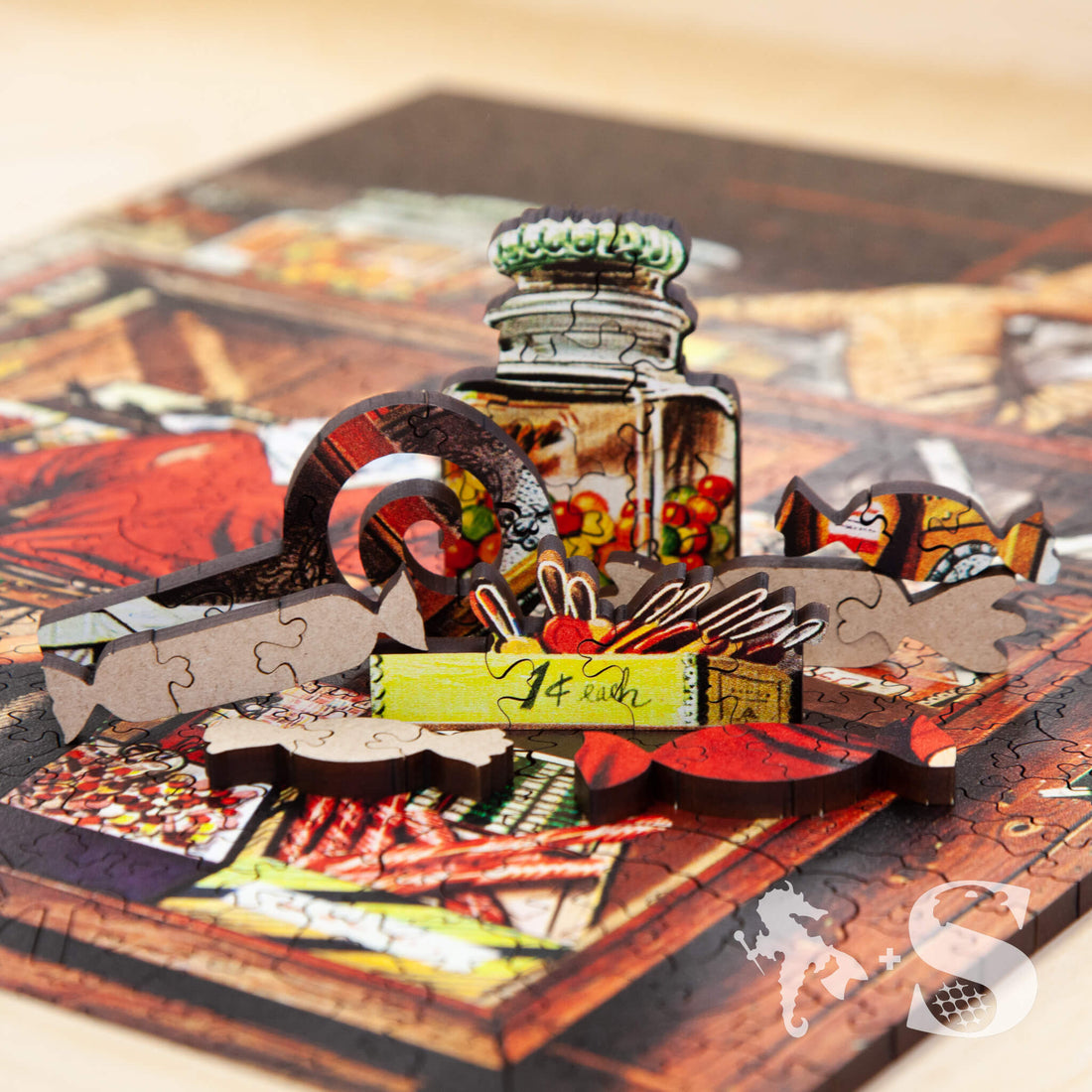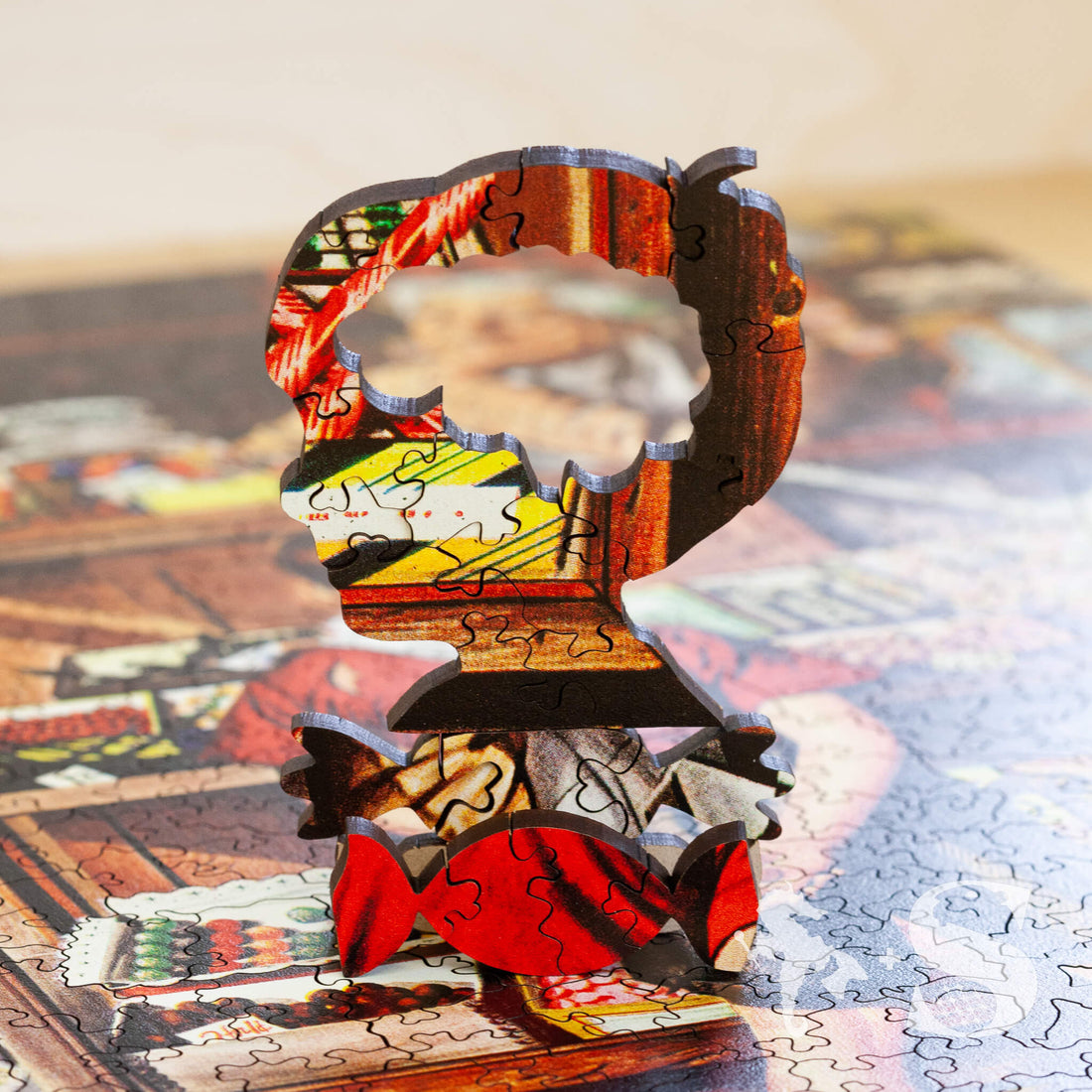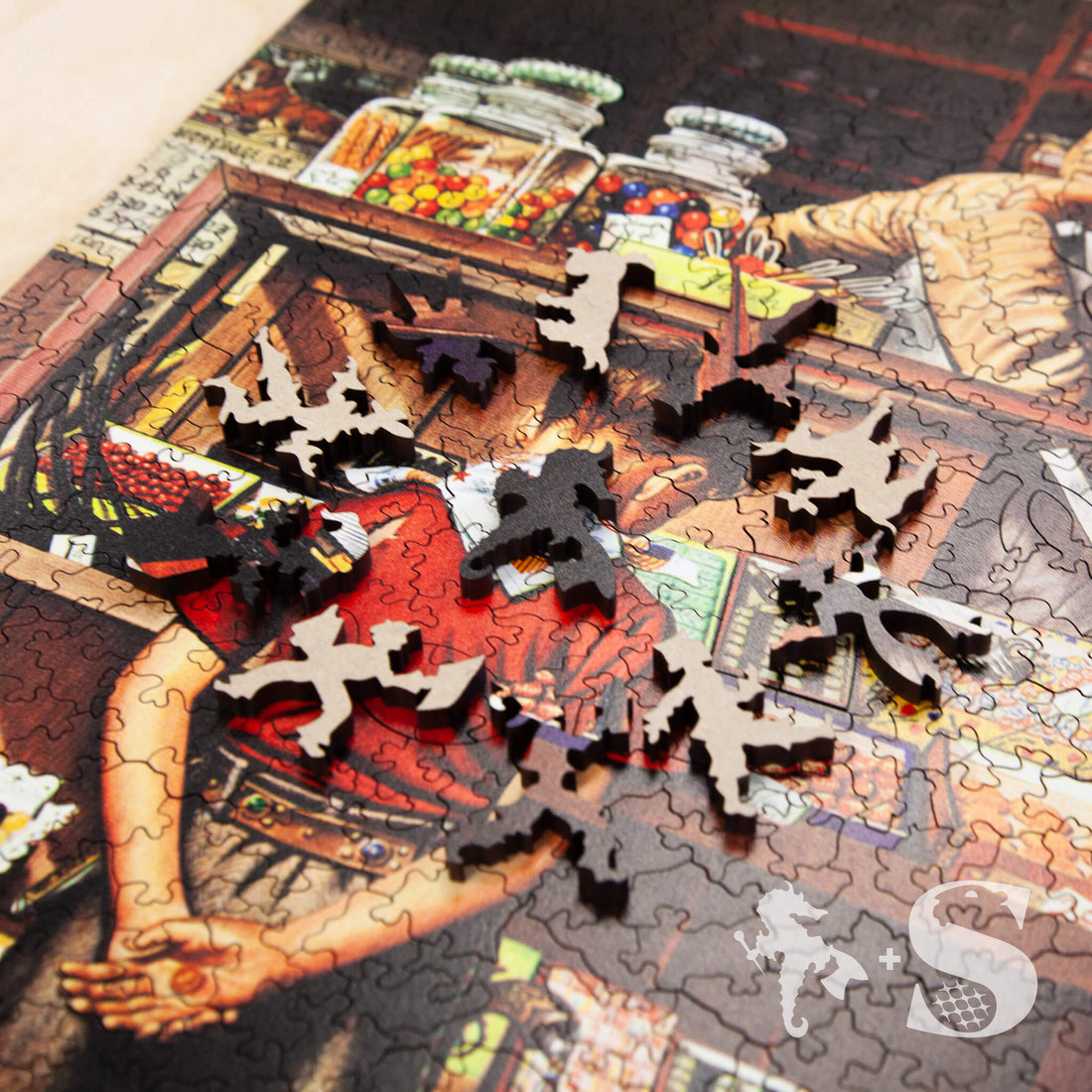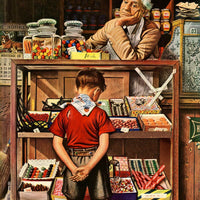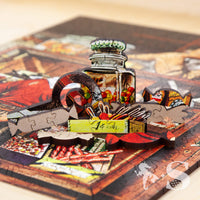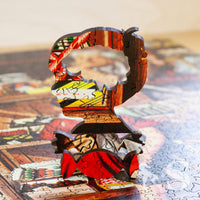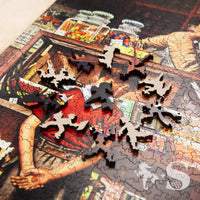 PAR + StumpCraft: Decisions, Decisions by Stevan Dohanos
Artist: Stevan Dohanos
Dimensions: 14" x 18" / 35cm x 45cm (large)
Piece Count: 575
Puzzle Designer: Justin Madden (PAR) 
We've all faced the challenge and paradox of choice: we love having endless variants and options, yet too many can lead to a sense of overwhelm. In addition when given too many options, we're left with a lingering doubt as to whether we made the right or optimal choice in the first place. What if I'd chosen the red jujubes instead? 

Stevan Dohanos grew up idolizing Norman Rockwell, eventually befriending Rockwell and illustrating 123 Saturday Evening Post covers of his own. In Decisions, Decisions (originally published as "Penny Candy"), we see Dohanos' humorous and insightful juxtaposition of two generations. The old man seems to be reminiscing about life; perhaps mulling over his business decisions or reflecting on path well-traveled. In contrast, the young boy has sweets and the immediacy of here and now on his mind. A penny for either of their thoughts to be revealed!

Note: PAR Puzzles traditionally do not include a reference image in their boxes and other than a small image on the label, we have respectively followed suit. A digital reference image and whimsy list (silhouette pieces) are available here.