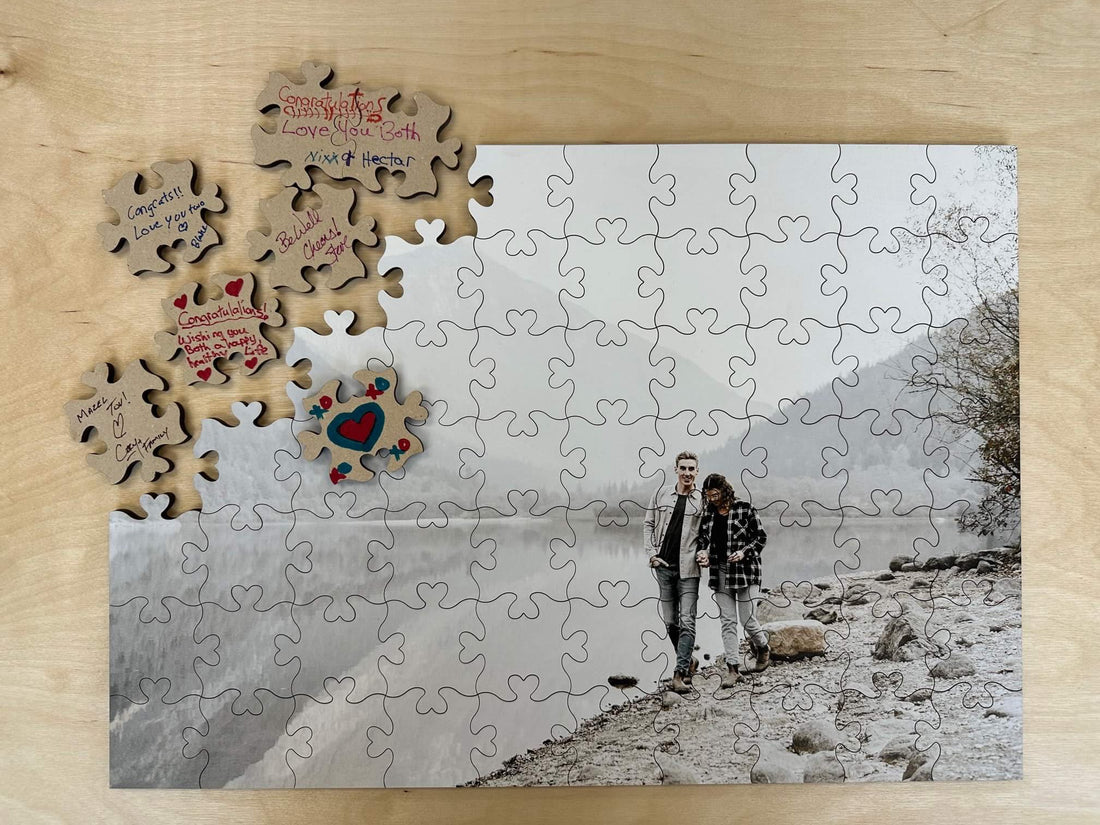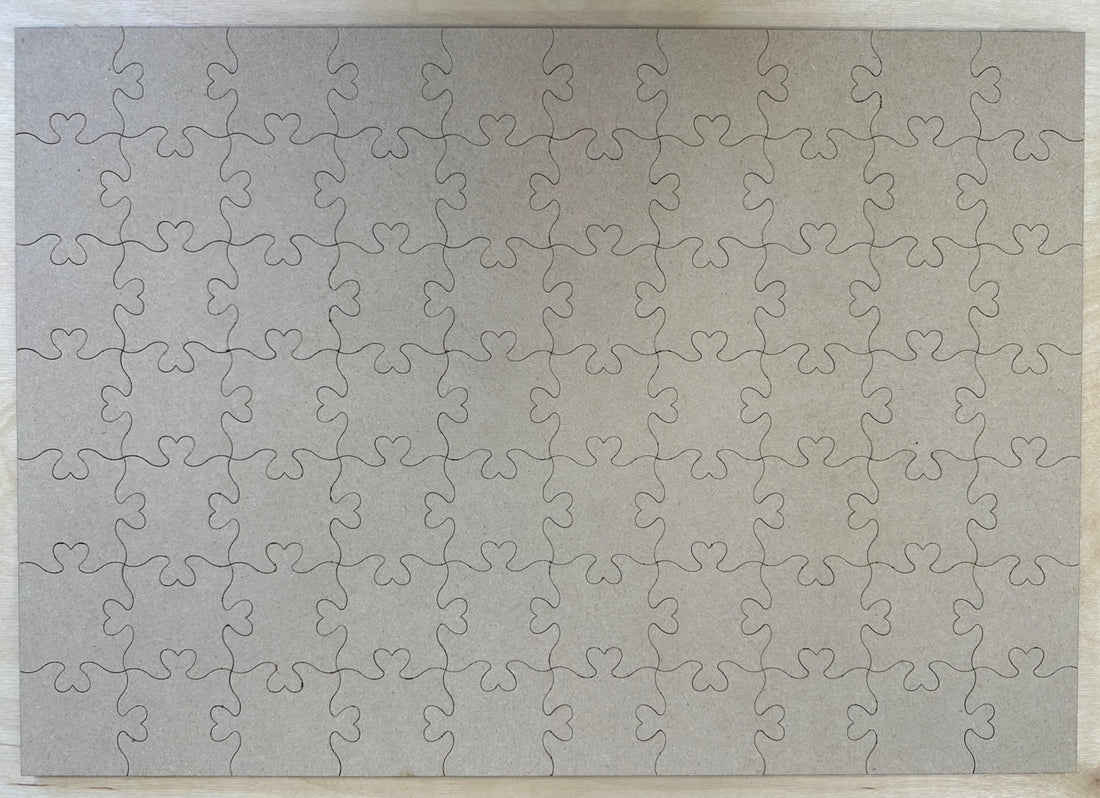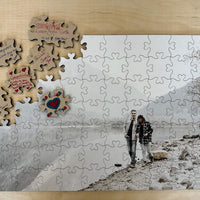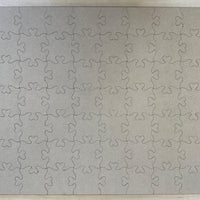 Special Event & Wedding Guestbook Puzzle
Custom Puzzles have been paused until January 2024 so we have time to get ready for the holiday season.
If you would like to be notified when they are available again click the 'Notify me when available' button below to enter your email address.
Puzzle Designer: Jasen Robillard & Siri Olson
Dimensions: 35 cm x 50 cm
Piece Count: 70, 4 cm by 4 cm identically cut pieces connected with heart-shaped puzzle locks.
Looking for a unique way to commemorate a wedding, family gathering or corporate event?  These wooden jigsaw puzzle guestbooks are a great way for your guests to leave their unique mark at your special event.
A wooden guestbook set is custom-printed with an image of your choice and includes 70 guest pieces. Each guest puzzle piece is roughly 4 cm by 4 cm which is large enough for your guests to leave heartfelt notes, draw a memorable doodle, or simply sign their name, creating a beautiful memento to be cherished for years to come.
These guestbooks look great mounted and framed on a wall! Capture the essence of that special day with our Guestbook Puzzle and bring your memories to life in a truly special way. 
**This window for ordering special event & wedding guestbook puzzles will close in August and likely reopen in January.
To ensure the quality and accuracy of the image, please ensure that the file size is between 5 MB and 30 MB, is in the format of a JPG or PNG, and ideally should be 3000 pixels wide at minimum.
Screenshots are not recommended as they are naturally low resolution. 
Custom puzzle with your artwork or photo
70 large pieces with heart shaped locks.
Custom box label
StumpCraft Deluxe Box
Guestbook puzzles take between 6 and 8 weeks to produce once we have all of your information. When your puzzle is ready we will contact you to pick it up or we will send it to you depending on your selected delivery method.
By checking the box above, you attest to owning the copyright on your image. That means it's your photo, your artwork, and you have the right to reproduce the image. 

We will not reproduce images of intellectual property that does not belong to you.