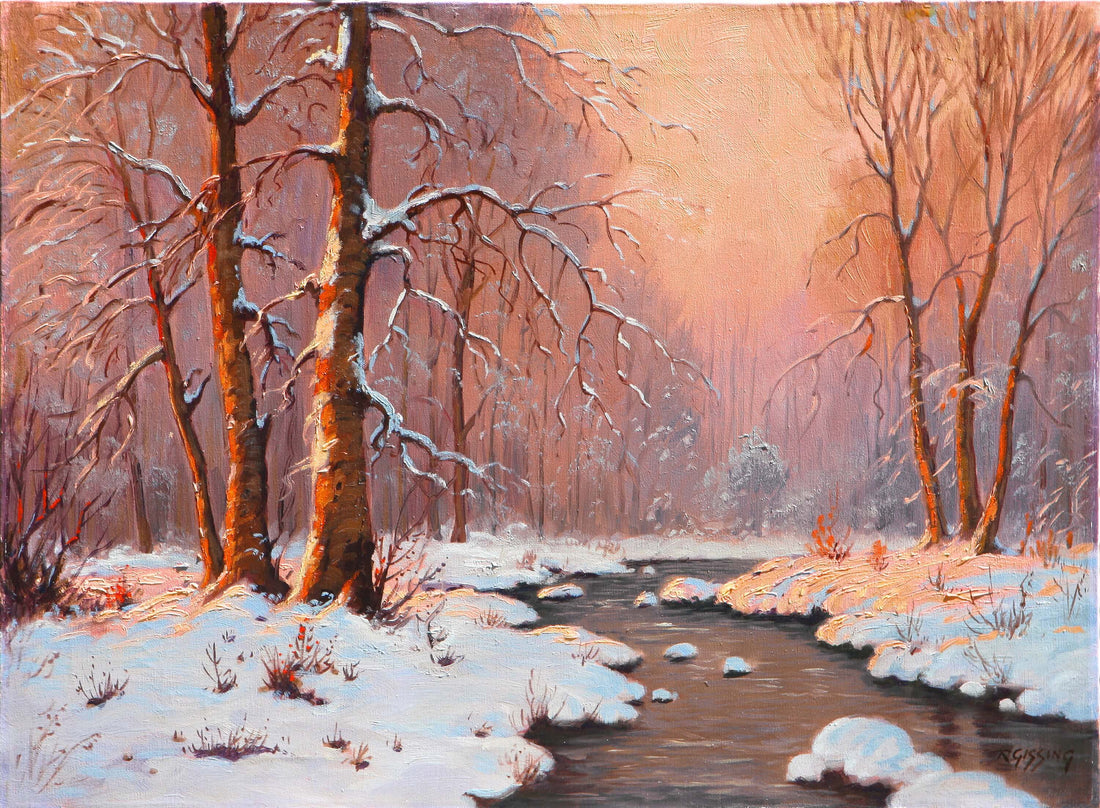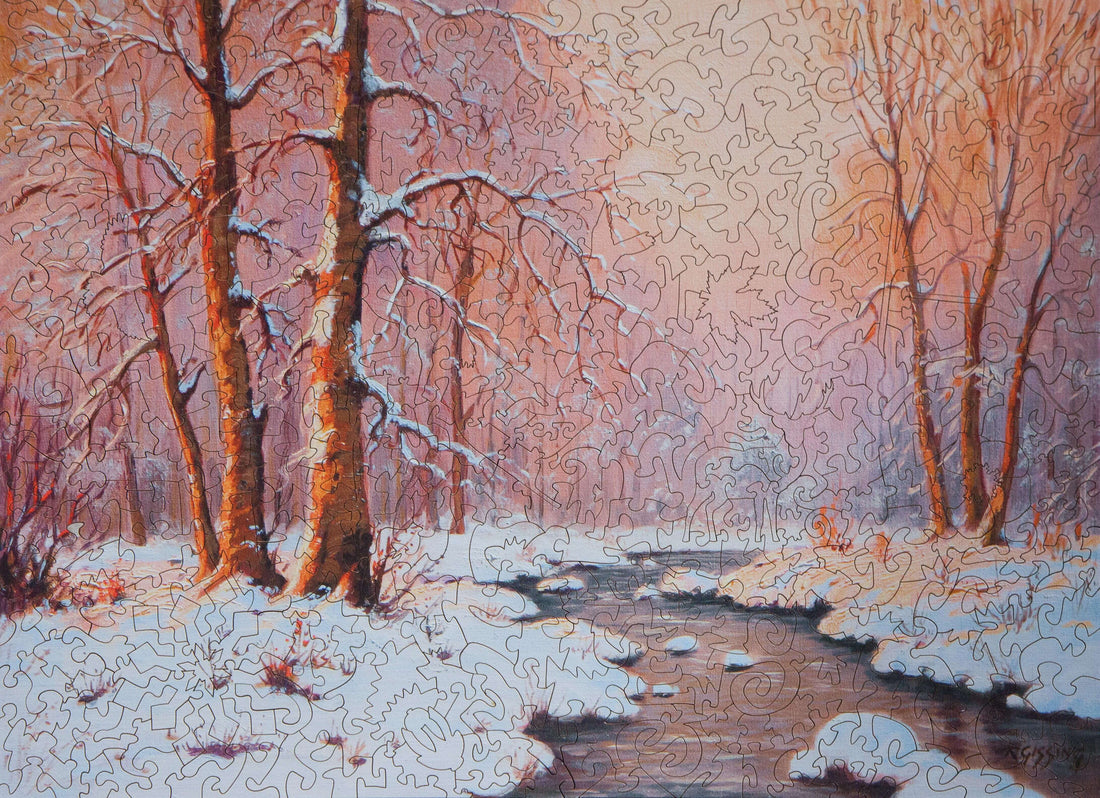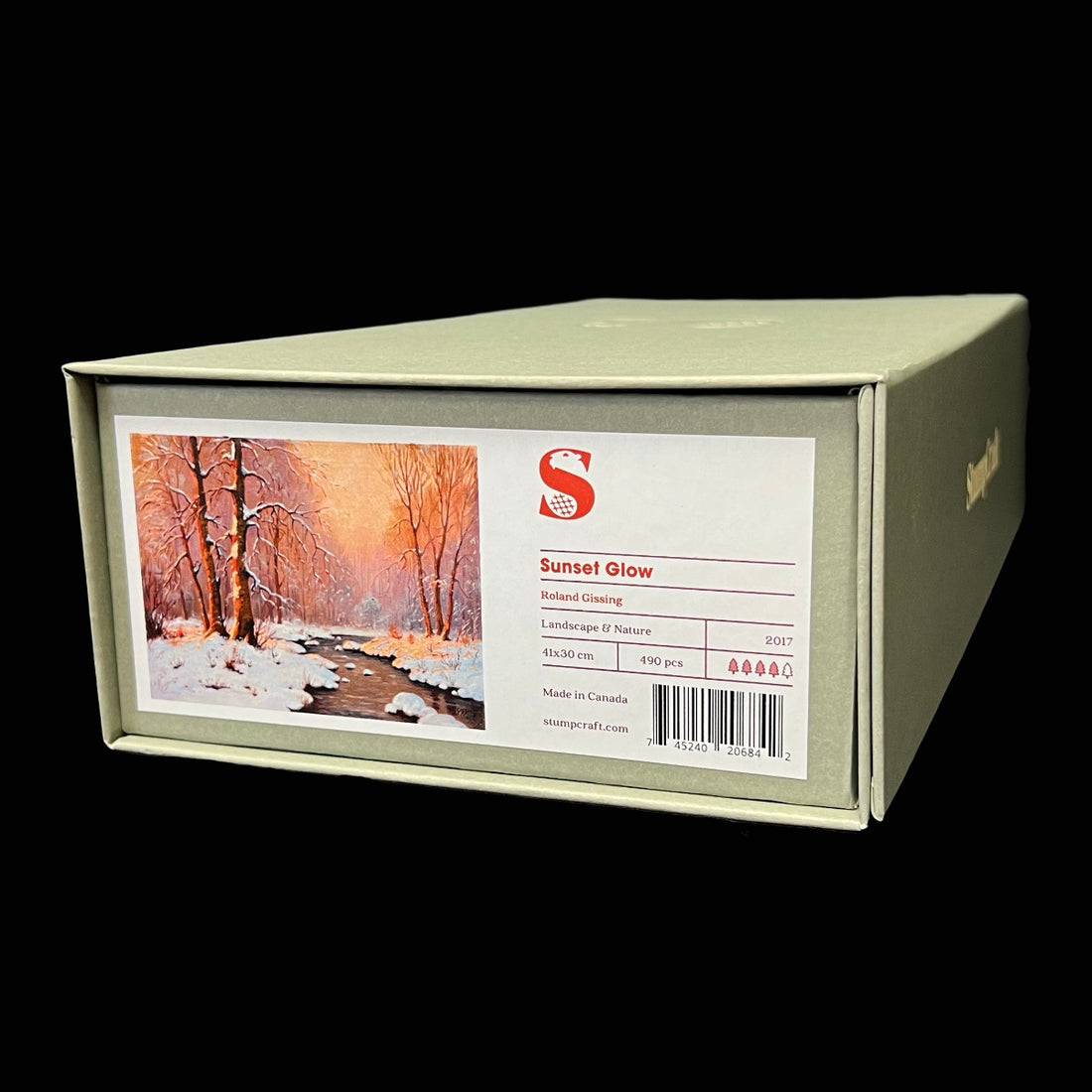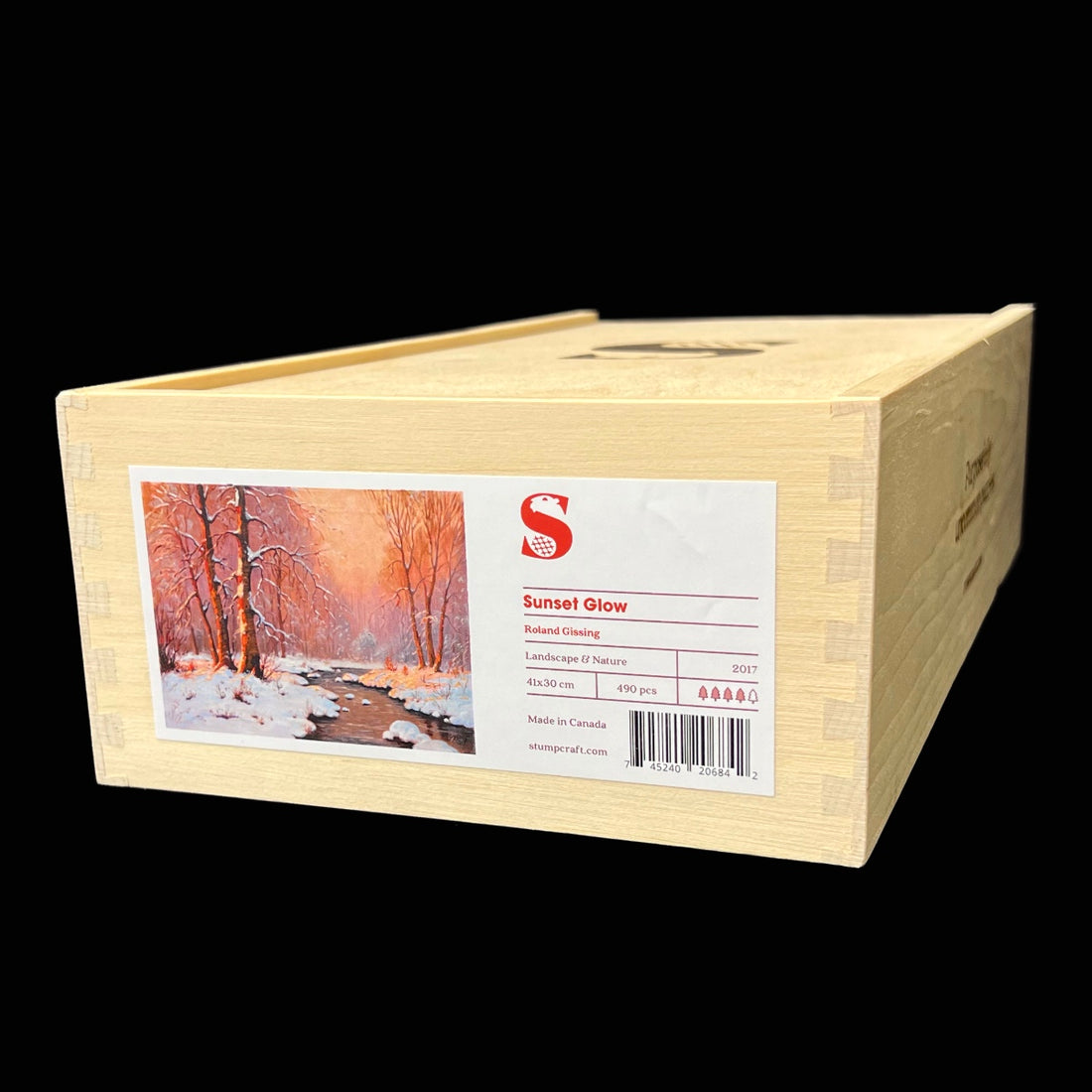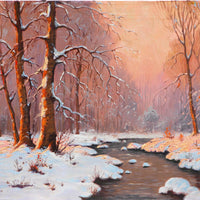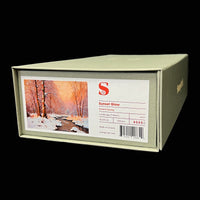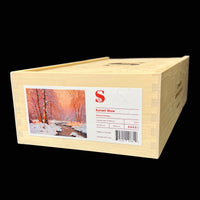 Sunset Glow by Roland Gissing
Artist: Roland Gissing (1895 - 1967)
Puzzle Designer: Jasen Robillard
Dimensions: 41.5 cm x 30 cm
Piece Count: 490
Difficulty: 4 out of 5
This puzzle features one of Roland Gissing's favorite scenes: a tranquil forest setting covered in fresh snow, with the magic hour sunset glow casting a hazy golden light on tree branches and the edges of a flowing creek. Whimsies feature the Gissing family brand, typical winter activities (skiing, snowshoeing, snowflakes) as well as animals & birds commonly found wintering in southern Alberta. 
Born in England in 1895, Roland Gissing arrived in Canada during the spring of 1913. Eventually Gissing established a homestead in 1919 at the confluence of the Ghost and Bow Rivers, west of Cochrane, Alberta. His art reflects the vastness of the West's rolling foothills and the majesty of the Rocky Mountains. As a result, Roland Gissing has become one of Western Canada's most popular landscape painters.
Image licensed from the Estate of Roland Gissing. Additional info on Gissing can be found at www.rolandgissing.com.
Read more about this design at our Deep Dive Design Blog.
Made in Canada.