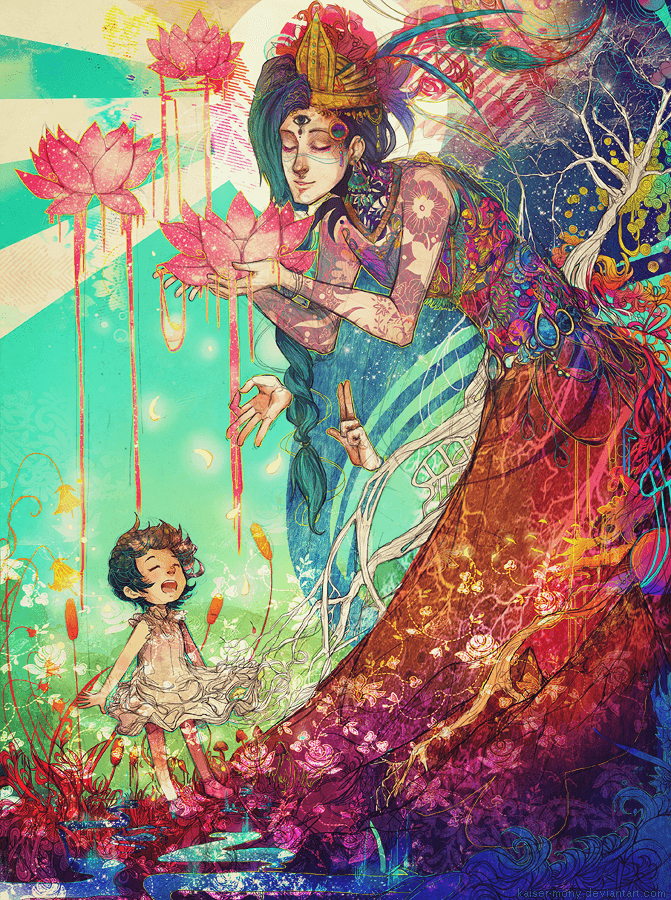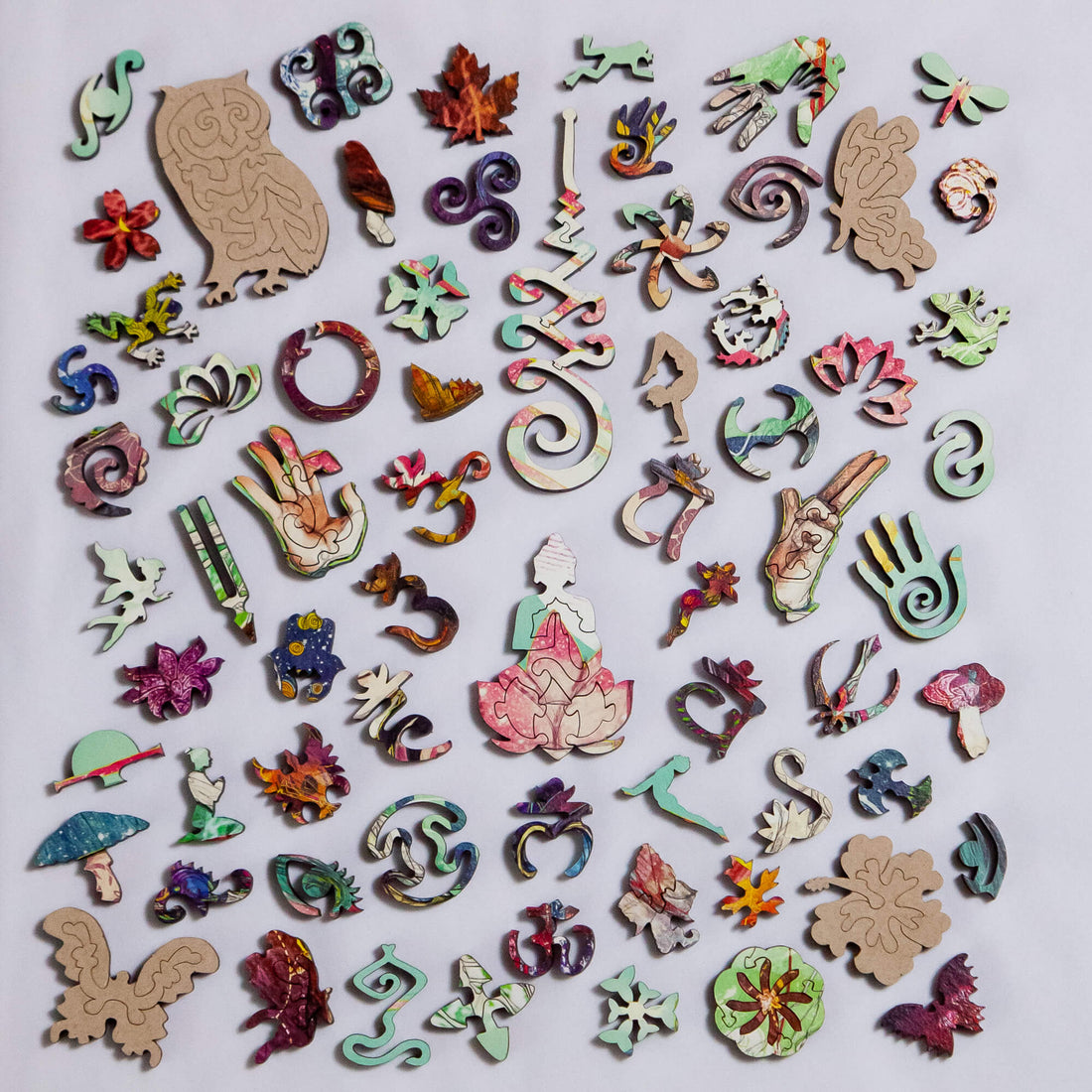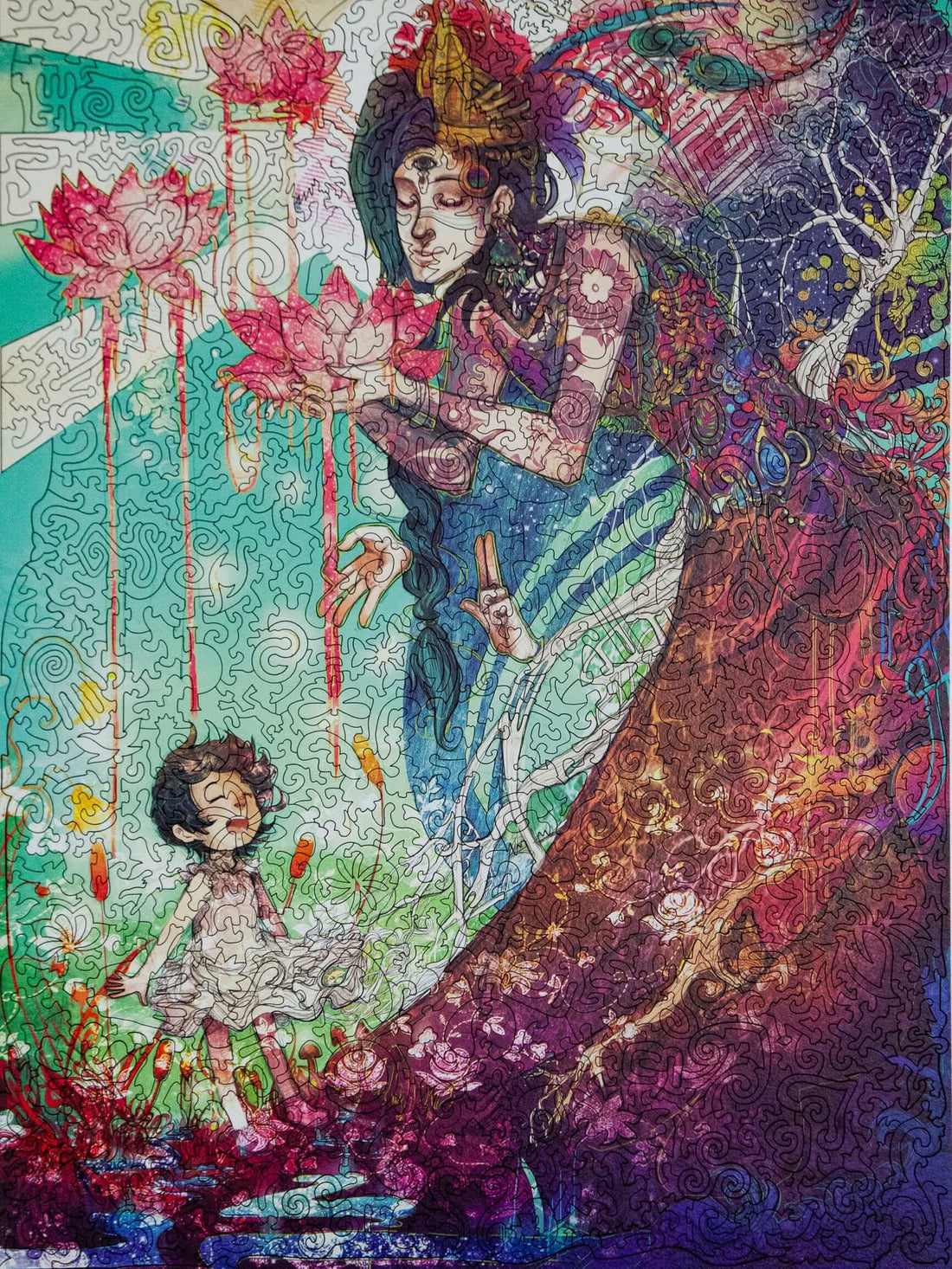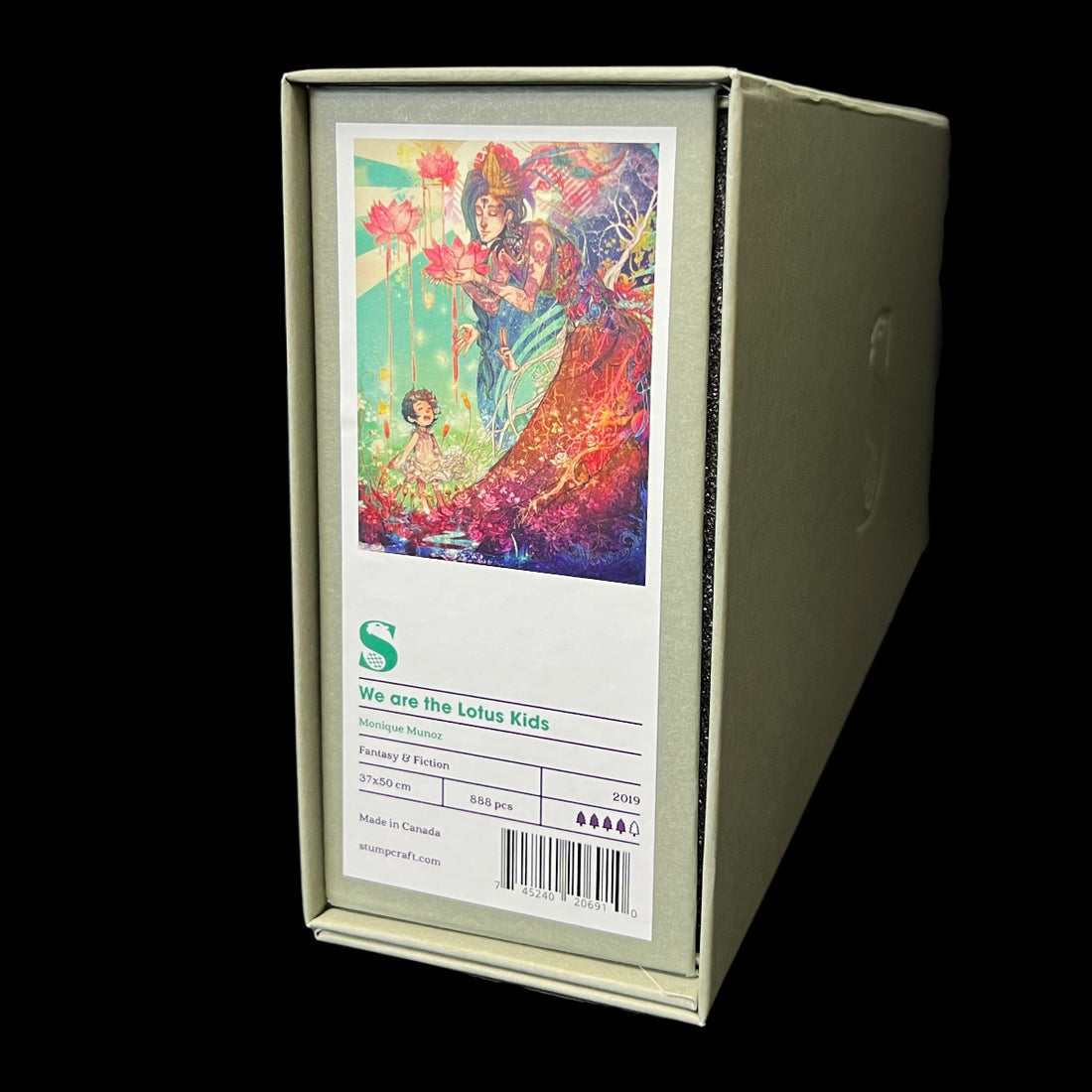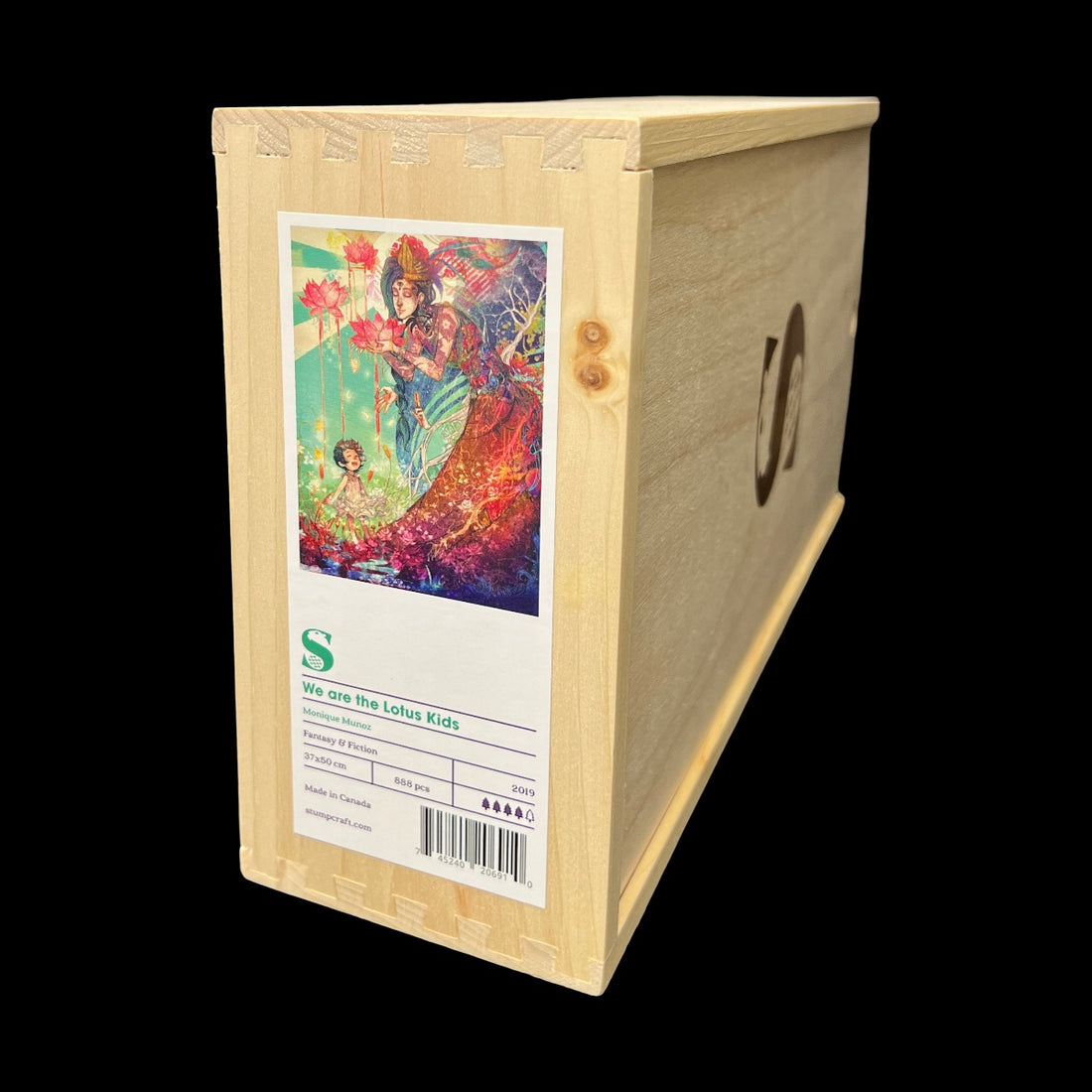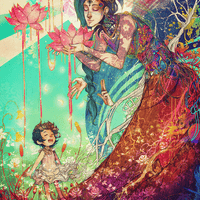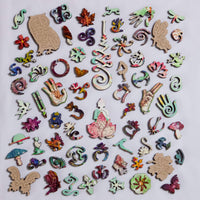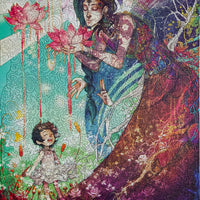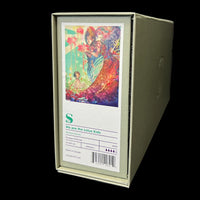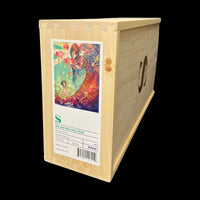 We Are the Lotus Kids by Monique Munoz
Artist: Monique Munoz
Puzzle Designer: Jasen Robillard
Dimensions: 37 cm x 50 cm
Piece Count: 888
Difficulty: 4 out of 5
Monique is a visionary artist and digital illustrator from Toronto, Ontario. Extracting wisdom and emotions from personal experiences and inner work, Monique excels at drawing out psychological archetypes within magical & mystical worlds dripping with saturated hues. We Are the Lotus Kids is one of her favourite pieces. She writes:
We are born as innocent children and as we grow older we let that innocence slip away.  As hard as life gets, there are people who will remember the innocence and compassion that we were all born with. It's the simplest lesson but it's hardest to practice in a busy society. It requires patience and discipline. But once we start practicing, it will come easy to us and we remember, "Oh ya, I knew this all along."
Whimsies in this extra large are linked to themes of compassion, enlightenment, nature and eastern mystical spirituality. Be forewarned: as is the case for those seeking enlightenment, the path chosen is fraught with challenges, twists and turns. This puzzle is not for the faint of heart nor the meek minded! We pulled out all the tricks in this puzzle: line cuts, small pieces, an irregular non-rectangular edge, symmetry and spirals. Good luck. :D
Find more info and design notes in our Deep Dive blog.
Made in Canada.