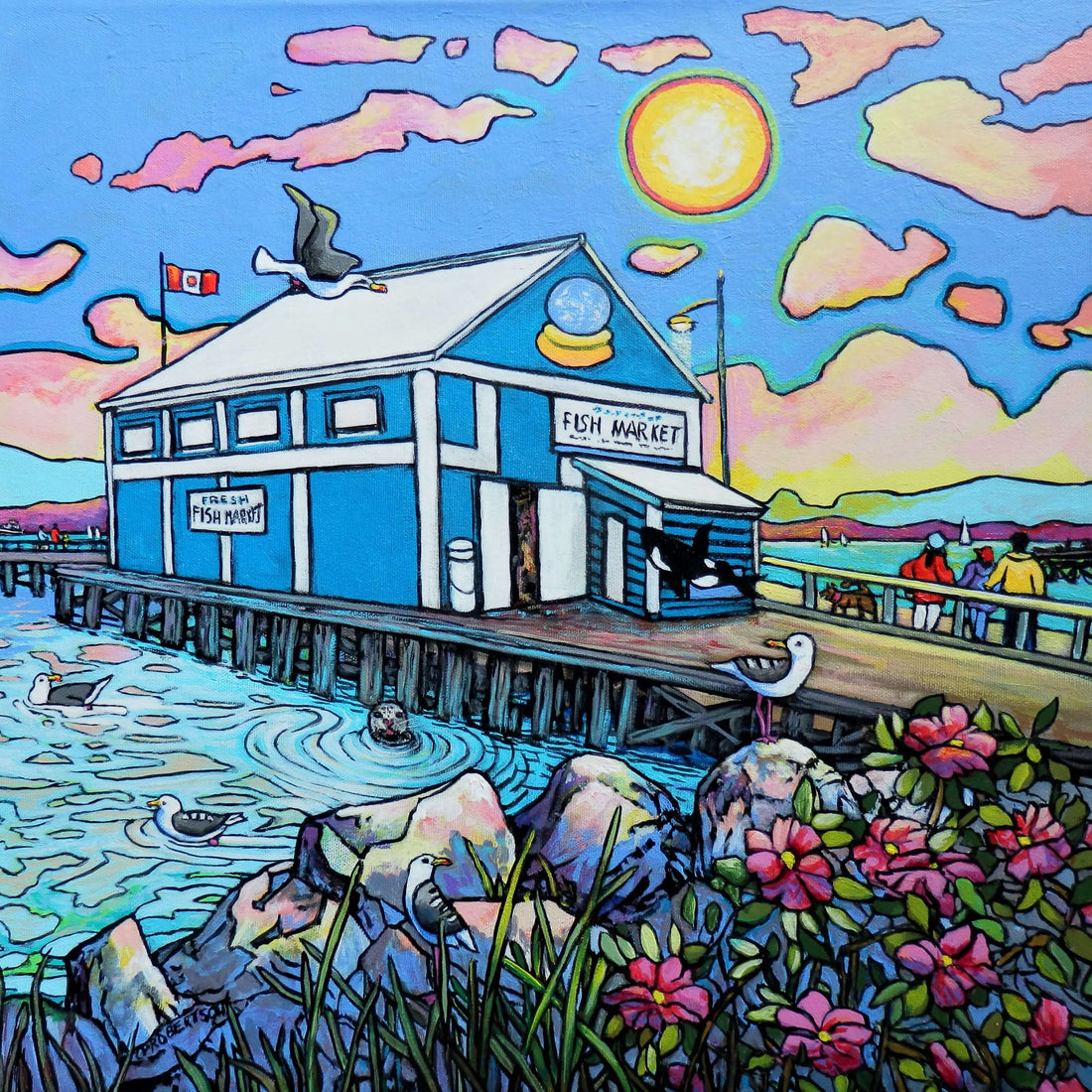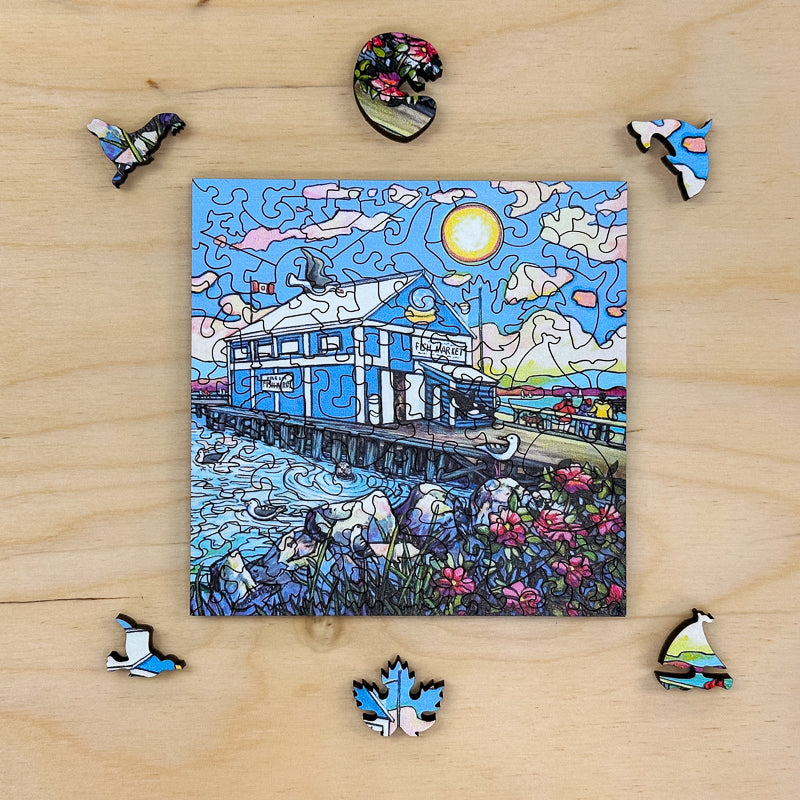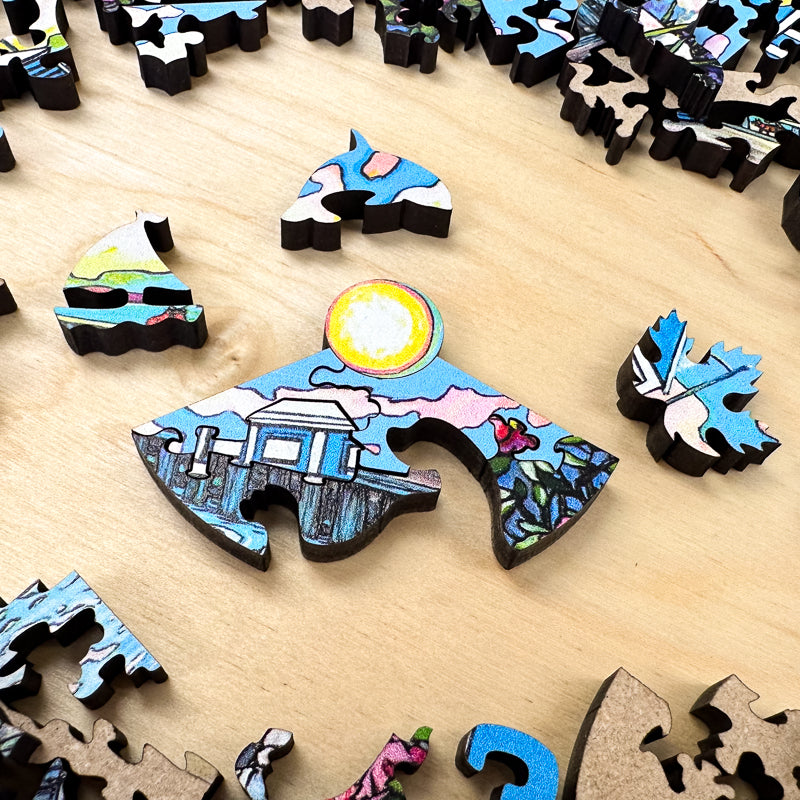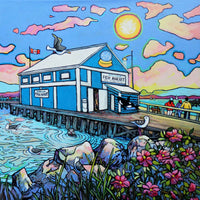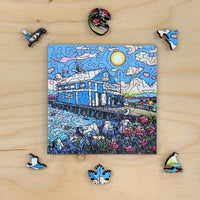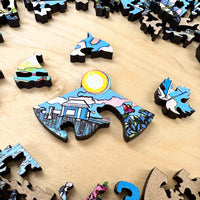 Sidney in Summer by Catherine Robertson
Artist: Catherine Robertson 
Puzzle Designer: Siri Olson & Jasen Robillard
Dimensions: 12 cm by 12 cm 
Piece Count: 76
Difficulty: 2 out of 5
Catherine's art is inspired by over 30 years of exploring her natural habitat: the pristine shoreline waters, the snowy hilltop mountains, the forests of the subalpine and the wildlife native to the regions surrounding her apartment studio in White Rock, BC.
Sidney in Summer features the iconic Satellite Fish Market, a place highly regarded by Sidney locals and tourists alike. The wharf has served for years as a meeting place for families, birdwatchers, hikers, and campers, awaiting the ferry to Sidney Island. Native flora, birds, and sea life can be found scattered around this historic location. 
This puzzle is packaged in a circular tin and can be purchased individually or in the bundle of all 3 Catherine Robertson mini puzzles. 

_
We launched our mini puzzle series in 2022 to wide acclaim. We are adding more of these to our lineup to bring an even wider range of Canadian fine art to our puzzle catalog offerings. 

Our mini puzzles provide a bite size taster of what StumpCraft has to offer. They're awesome for hospitality gifts, puzzling on flights or road trips, corporate gifting or breaks in your lunch room with coworkers.
Read more about this design at our Deep Dive Design Blog.

Made in Canada.